Unlock the telecom revolution with NeoTelcos
In recent years, a disruptive force has emerged in the telecom industry, outpacing traditional CSPs (Communication Service Providers). We refer to these innovators as NeoTelcos, also known as digital telco brands.
In this report we discuss the transformative trends of NeoTelcos and how they're reshaping the telecom landscape, bringing digital-first simplicity, cost savings, and innovation. Topics include:
NeoTelcos: A digital-first revolution
Simplicity drives success
Segmentation spurs growth
NeoTelcos offer cost savings
Responding to MVNOs
Speed as the NeoTelco advantage
Digital brands excel by swiftly launching new services, updating websites, and innovating.
Get the full report and begin your understanding of the NeoTelco revolution.
Get the report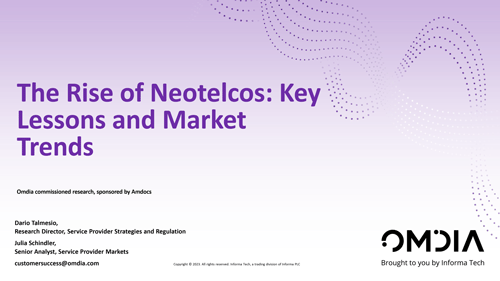 Learn more