Cable Television Laboratories, Inc.
CableLabs is a non-profit innovation and R&D lab founded in 1988 by members of the cable television industry. The company develops technologies and specifications for the secure delivery of high speed data, video, voice and next generation services, and provides testing, certification facilities and technical leadership for the industry. Dating back to the launch of HFC in 1992 to the start of DOCSIS® in 1994, facilitating the MPEG standard and its work in coherent optics and wireless, CableLabs continues to build secure networks and technologies that have become the bedrock for the entire industry. The goal is to create a future that is more useful, more connected and more global, by repeatedly pushing the forefront of innovation, transforming concepts and impossibilities into practical and adoptable everyday uses.
CTAM
CTAM unites leaders in media, entertainment and technology to enrich consumers' lives with exciting experiences, from what they watch to how they communicate, to the way they live and work. Member companies drive collaborative marketing and communications initiatives so they can achieve greater success by working together, and ultimately better serve the millions of people they engage every day. CTAM provides a proven framework that fuels knowledge sharing, innovation and inspiration -- creating value by aligning members to solve challenges, adjust to industry dynamics, and adapt to new consumer behaviors.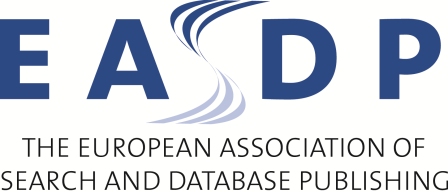 European Association of Directory Publishers (EADP)
Founded in 1966, the European Association of Directory Publishers (EADP), which later became the EASDP, owed its existence to the aspirations of European publishers who anticipated the importance of intra-European contact and co-operation. Meanwhile, it has become the nerve center for year-round contact and the key representative for the industry. It is the only international association in Europe to speak for the sector as a whole.
The EADP had some 180 members in 36 countries worldwide, including member companies based in the 27 EU member states but also in the candidate countries: publishers, suppliers of products and services for the publishing industry and 5 national associations representing 340 directory publishers.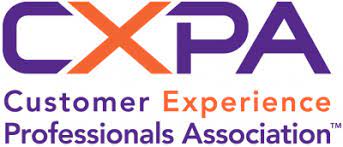 Customer Experience Professionals Association (CXPA)
The Customer Experience Professionals Association is the premier global non-profit organization dedicated to the advancement and cultivation of the Customer Experience profession. The CXPA increases the impact and visibility of Customer Experience professionals, facilitates effective member-to-member sharing, and establishes respected standards.
Founded in April 2011, the CXPA community is comprised of 37 Corporate Members and nearly 4,500 customer experience professionals. The CXPA is sponsored by the following organizations: Platinum Global Sponsor -Medallia; Silver Global Sponsors -Confirmit, Convergys Analytics, Intouch Insight, and MaritzCX; Bronze Global Sponsors -Clarabridge, IBM Watson, Kantar TNS, Kitewheel, Mattersight, Quadient, and Verint.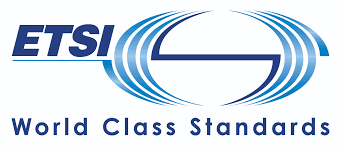 ETSI
ETSI provides members with an open and inclusive environment to support the timely development, ratification and testing of globally applicable standards for ICT-enabled systems, applications and services across all sectors of industry and society. It is at the forefront of emerging technologies, where it addresses the technical issues which will drive the economy of the future and improve life for the next generation.
ETSI is a not-for-profit body with more than 800 member organizations worldwide, drawn from 66 countries and five continents. Members comprise a diversified pool of large and small private companies, research entities, academia, government and public organizations. It is one of only three bodies officially recognized by the EU as a European Standards Organization (ESO).
Amdocs participates in the ETSI Industry Specification Group for NFV focusing on the standardization of network functions virtualization (NFV). In addition, Amdocs contributes to Zero-Touch Network & Service Management (ZSM) and Experiential Networked Intelligence (ENI) initiatives.
3rd Generation Partnership Project
3GPP is supported by the Mobile Competence Centre (MCC) which is part of the ETSI Secretariat. It unites seven telecommunications standard development organizations (ARIB, ATIS, CCSA, ETSI, TSDSI, TTA, TTC), known as "Organizational Partners" and provides their members with a stable environment to produce the Reports and Specifications that define 3GPP technologies.
The project covers cellular telecommunications network technologies, including radio access, the core transport network, and service capabilities - including work on codecs, security, quality of service - and thus provides complete system specifications. The specifications also provide hooks for non-radio access to the core network, and for interworking with Wi-Fi networks.
3GPP specifications and studies are contribution-driven, by member companies, in Working Groups and at the Technical Specification Group level.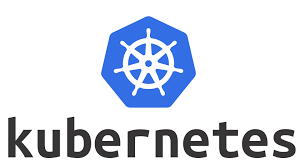 Kubernetes
Kubernetes is an open-source system for automating deployment, scaling, and management of containerized applications. It groups containers that make up an application into logical units for easy management and discovery. Kubernetes builds upon 15 years of experience of running production workloads at Google, combined with best-of-breed ideas and practices from the community.
Amdocs is a certified service provider.

Linux Foundation
The Linux Foundation is dedicated to building sustainable ecosystems around open source projects to accelerate technology development and industry adoption.
Founded in 2000, The Linux Foundation provides unparalleled support for open source communities through financial and intellectual resources, infrastructure, services, events and training. Working together, The Linux Foundation and its projects form the most ambitious and successful investment in the creation of shared technology.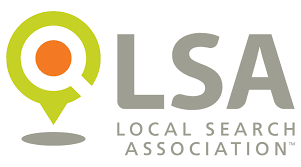 Local Search Association
The Local Search Association (LSA) is a not-for-profit industry association of media companies, agencies and technology providers who help businesses market to local consumers. LSA has about 300 members in 20 countries and the Association helps these members realize the power of local marketing and commerce through conferences, consulting, insights, advocacy and more.

ONAP
Amdocs is a leading contributor to The Linux Foundation Open Network Automation Platform (ONAP), which provides a comprehensive platform for real-time, policy-driven orchestration and automation of physical and virtual network functions that will enable software, network, IT and cloud providers and developers to rapidly automate new services and support complete lifecycle management. By unifying member resources, ONAP is accelerating the development of a vibrant ecosystem around a globally shared architecture and implementation for network automation–with an open standards focus – faster than any one product could on its own.
Amdocs is also a founding member of Linux Foundation's Deep Learning Foundation and Acumos AI Project, as well as a platinum member of the Linux Foundation Network.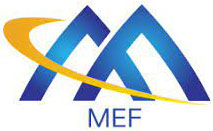 Metro Ethernet Forum (MEF)
An industry association of 200+ member companies, MEF recently introduced the MEF 3.0 transformational global services framework for defining, delivering, and certifying agile, assured, and orchestrated services over a global ecosystem of automated networks. MEF 3.0 services are designed to provide an on-demand, cloud-centric experience with user- and application-directed control over network resources and service capabilities. MEF 3.0 services are delivered over automated, virtualized, and interconnected networks powered by LSO, SDN and NFV. MEF produces service specifications, LSO frameworks, open LSO APIs, software-driven reference implementations, and certification programs. MEF 3.0 work will enable automated delivery of standardized Ethernet, IP, SD-WAN, Layer 1, and Layer 4-7 services across multiple provider networks.

Technology Services Industry Association (TSIA)
The Technology Services Industry Association (TSIA) is a research and advisory firm on a mission to help technology companies strategically leverage services to drive profitable growth. They are dedicated to helping services organizations large and small grow and advance in the technology industry.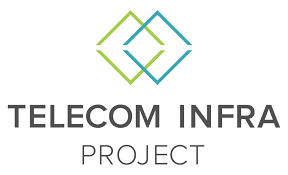 The Telecom Infra Project
The Telecom Infra Project (TIP) is a collaborative telecom community. Launched in February 2016, TIP was started with the goal of accelerating the pace of innovation in the telecom industry.
TIP believes that accelerating innovation coupled with new business approaches and cost efficiencies will help the industry build the networks of the future and create business opportunities for new and existing companies, alike.
Members are at the core of TIP's work. Members from all backgrounds are coming together to build a vibrant, collaborative telecom ecosystem. TIP relies on active participation from its members to contribute new ideas and constantly iterate on those ideas to make them better.

TeleManagement Forum
TM Forum is the global industry association that drives collaboration and collective problem-solving to maximize the business success of communication and digital service providers and their ecosystem of suppliers.
TM Forum's vision is to help communications service providers (CSPs) and their suppliers to digitally transform and thrive in the digital era. They do this by providing an open, collaborative environment and practical support which enables CSPs and suppliers to rapidly transform their business operations, IT systems and ecosystems to capitalize on the opportunities presented in a rapidly evolving digital world.
As a neutral, non-profit member organization, TM Forum represents over 850 member companies generating US$2 trillion in revenue and serving five billion customers across 180 countries.
2018 TM Forum Catalyst Award: Amdocs participant in Empowering Business Assurance with Artificial Intelligence catalyst.
TM Forum Excellence Awards 2018: Amdocs and Telstra win Open Digital Ecosystem Platform of the Year Award.
TM Forum Excellence Awards 2018: UXP Systems (an Amdocs company) wins Outstanding Customer Centricity Award for supercharging Liberty Global's digital business capabilities.
2017 TM Forum Catalyst Award: Amdocs member of Connected Citizen: A Green, Clean, Smart City catalyst.
TM Forum Frameworx Mobile App
The TM Forum Frameworx standards for the communications industry is now in the palm of your hand. This little app, created by Amdocs together with the TM Forum and designed for communications industry professionals, forever changes the perception of industry standards as stuffy, complex and inaccessible.

xRAN.org
xRAN.org was formed to develop, standardize and promote a software-based, extensible Radio Access Network (xRAN) and to standardizing critical elements of the xRAN architecture. The xRAN architecture transforms today's static, highly proprietary RAN infrastructure into an extensible, software-based service delivery platform capable of rapidly responding to changing user, application and business needs.