Layout canvas
The recent AWS Telco Symposium Online conference offered a great opportunity to hear how CSPs are strategizing their cloud roadmaps for the years ahead.
AWS Telco Symposium Online conference
Telefonica Germany's representative, for example, talked about how his company was "massively" adopting cloud technology. Meanwhile, Dr. Stefan Schloter, Deutsch Telecom's SVP IT DTO was more specific, saying his company's target is to go 'cloud only', with 60% of their apps to be on the cloud by 2022.
Overall, the benefits of going hybrid and multi-cloud were well represented. But so was the acknowledgement that moving to a hybrid cloud model has its challenges. One of the main concerns was the limited visibility of multi-cloud costs – i.e., blind spots in cost calculations and bill shock.
Not surprisingly, we've heard similar concerns from our customers.
Running operations on-premise together with AWS, Azure or GCP simultaneously, creates a clear need for a central governance layer that monitors and controls IT operations from end to end. And while each cloud vendor provides its own cloud financial management tool, operators still require an industry-specific solution that can calculate joint multi-cloud costs and accurately assess future spending.
To gain this IT agility and control, they need the ability to simulate the cost of migrating legacy systems and workloads to cloud systems in advance. This includes proactively evaluating which architectural optimizations can be performed within given budgetary constraints.
As a telco managed services provider, Amdocs designed its Cloud Financial Management (FinOps) solution with these needs in mind. The following are first three of the five steps we recommend that cloud operations stakeholders take when optimizing their cloud spending using the solution:
'Quick wins': For immediate recommendations on how to achieve savings with specific workloads, start by examining service consumption patterns, such as cloud consumption peaks or resource patterns. Deactivating temporary servers that are no longer needed is a good example. And while the savings per workload might be relatively low, accumulatively, this can potentially add up to a significant amount. Each identified case generates a 'call to action alert' by Amdocs' FinOps Engine, allowing administrators and product teams to decide whether to follow the recommendation and either perform the action or reject it. As per organizational policy, such rejections may require justifications.  
Smart control: Analyzing historical behavior of app resources will highlight cloud resources or services that were set to work autonomously, and as a result, are allocated high volume of computing resources on regular basis to cope with occasional spikes. An example is auto-scaling the definition of compute instances. Although providing a high degree of flexibility, it can also lead to a loss of control within the cloud ecosystem, resulting in the generation of uncontrolled expenses. To mitigate this, we recommend deactivating the capability for non-production resources.  
Architecture optimization: Cloud and application architectures are generally not changed on a frequent basis. However, when certain events occur, such as new business demands or adopting a new technology, it provides the opportunity for re-evaluation from a financial perspective. FinOps experts may then recommend a revised architecture to reduce costs. Examples include reducing the number of availability zones if they exceed that required by the applications or switching to a lower-cost cloud service that still meets business and operations requirements.
Ultimately, taking an intelligent approach to FinOps will enable you to increase visibility and control of your cloud spend, and allow you to channel resources in the most optimal way. Our next article will explore the final two steps in this process.
Learn more in part 2: Cloud FinOps management: 5 steps to avoiding CSP bill shock – part 2
Read all about Site Reliability Engineering for CSPs: operational excellence in a hybrid world
About the authors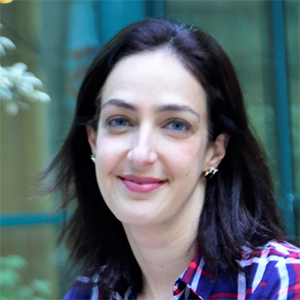 Shiri Yitzhaki, Product Marketing Manager, Amdocs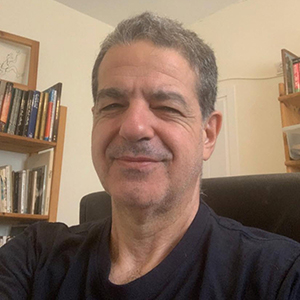 Nitsan Sharon, Chief Architect, SmartOps NextGen, Amdocs