Layout canvas
In October 2021, Berkshire Unicorns RFC celebrated its 5th Birthday. We have grown from just an idea and a session throwing a ball around in the park, to a fully functioning rugby team.
Our 15-a-side contact team play a full season of rugby, taking part in prestigious  tournaments such as the Bingham World Cup and the Union Cup for European LGBT+ rugby.
This year, the Unicorns are welcoming 8 LGBT+ teams, from around the UK, to join us in our inaugural Unicorn Unity Cup. The Unicorns have become a force to be reckoned with achieving some amazing results in the O2 Touch National league and Touch tournaments, including finalists at "Touch my Brum" where 60 teams from around the UK competed in Birmingham.  
Inclusion on and off the pitch
Off the pitch the Unicorns have a hectic social calendar organizing our own events, nights out, summer picnics and even our own VR zombie exercise. We also took part in the 10-mile 'Tough Mudder' obstacle course and have organized team mountain biking, paddle boarding and frisbee in the park. 
Throughout the Covid crisis, we really came together to support each other hosting virtual meet-ups and pub quizzes. Then, as lockdown eased, we were straight back on the pitch training for touch rugby. 
Berkshire Unicorn RFC is immensely important to its members, but it is also important for the wider community. We are a visible and vibrant club communicating a positive message about LGBT+ sport.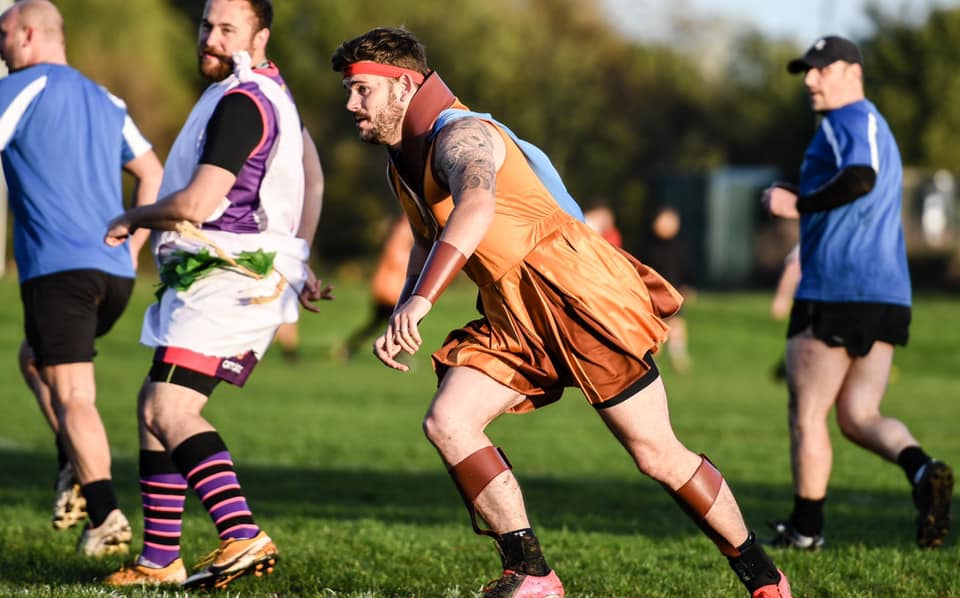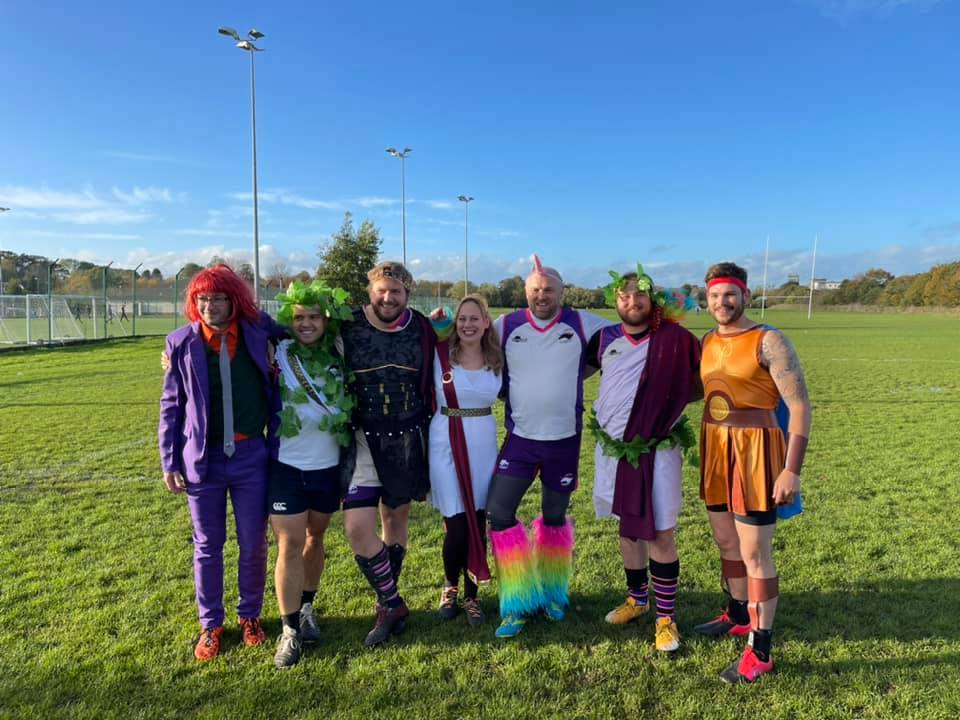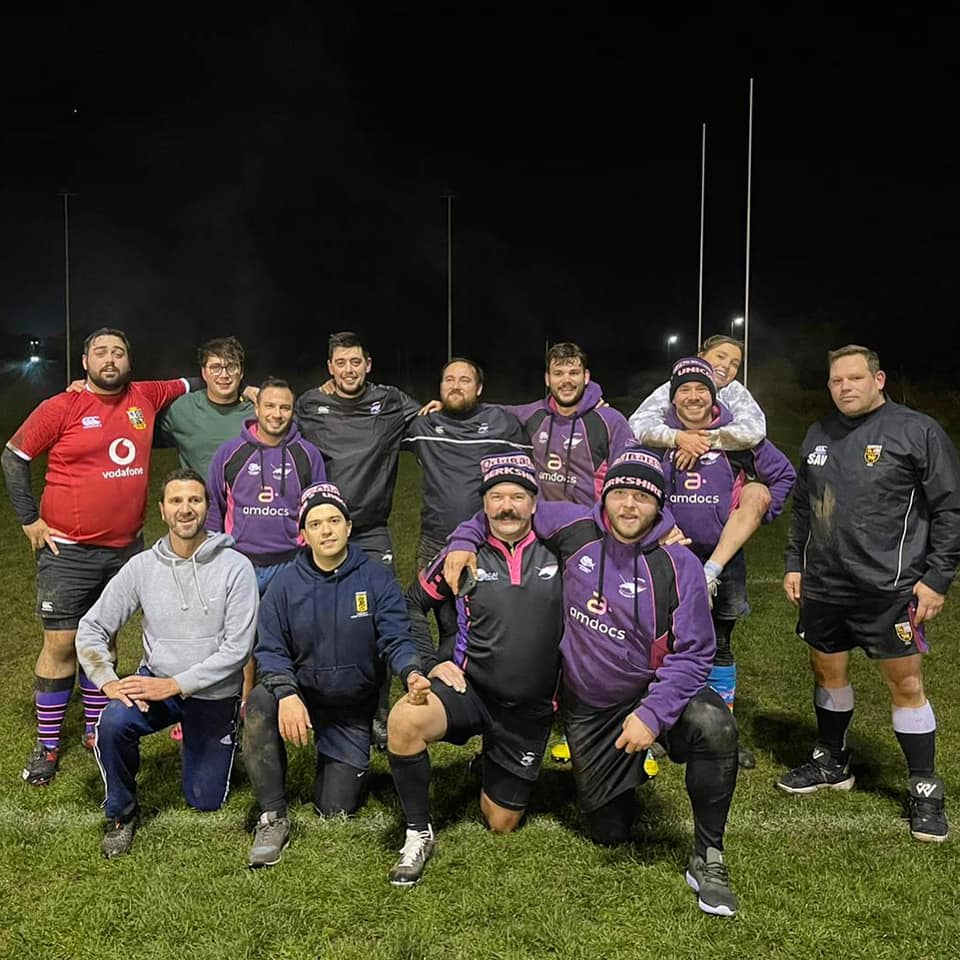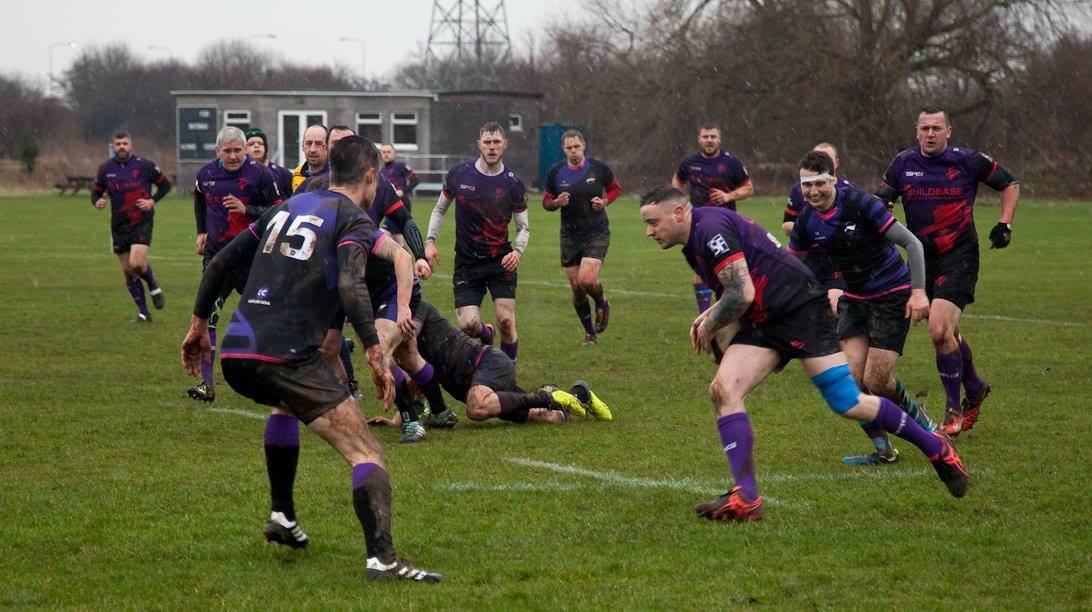 Inclusion in sports: our goals for the future
The LGBT+ community is under-represented at every level in every sport. The LGBT+ community also faces significant challenges around loneliness, mental wellbeing, and a struggle with a sense of belonging in  safe spaces 'to be yourself'. The Unicorns are tackling this head on. The Unicorns are fully inclusive, welcoming everyone and anyone from every part of the community. Many of our members are trying Rugby for the first time, and they soon grow to love it. With LGBT+ Rugby being the fastest growing community in British Rugby. There are teams within reach of nearly every town of the UK and new teams are continuing to form. 
The Berkshire Unicorns are really excited to host our Unicorn Unity Cup Tournament on 20th November 2021. LGBT+ Teams and their supporters are coming from all over the UK. A warm welcome is waiting for everyone travelling to Maidenhead and we have a great day of rugby planned. This is Berkshire Unicorns' inaugural tournament and the first of its kind in the region and is sure to become a regular fixture on the rugby season calendar.
I have played rugby since I was 11 years old and rugby has always enjoyed a good reputation for team spirit, and welcoming diversity in body type, talent and ability. I am immensely proud that my chosen sport has become such a strong ally for the LGBT+ community. England RFU, at all levels, are supporting the growth of LGBT+ rugby and at a local level the Unicorns have been really welcomed by our host club Maidenhead RFC. The Unicorns are looking forward to joining Maidenhead RFC to celebrate their 100th birthday next year.  
Our sponsors Amdocs have made a real difference to the Berkshire Unicorns. The help and support of Amdocs has seen us achieve our goals and ambitions and could not have been done without the Amdocs team. Their drive and energy encourage us to push ourselves to be the best we can be. I'm proud of what we have achieved and what we plan to do together in the coming months.  
Explore Amdocs