Layout canvas
Mother. Business leader. Student for life.
I've worn many titles throughout my career, all of which have shaped me into the person that I am today. As we celebrate International Women's Day today, it's important that we as a society reflect on how much the world has changed for women – and how much still needs to be done to close the gender gap. In a year when millions of people across the world have struggled to manage their lives and work through a dual health and financial crisis, we have been reminded – yet again - why diversity and inclusion policies and practices are critical.
I wanted to share the insight from my personal journey with other women, girls and in particular with my daughter that has just turned sixteen years old.
Here's what I would tell her...
Life is about embracing change and getting out of your comfort zone.
If you told me where my career path would lead when I was a young girl, I wouldn't have believed it. After graduating, I joined the Israel Defense Forces, where I discovered I had an intense willingness to learn and that I could be responsible for something bigger than myself. Later on, I joined Amdocs which allowed me to grow within the company while exploring different facets of the business in the U.S. and Europe. Along that journey, I wasn't afraid to try new things, relocating with my family to new places and stray from my original plans when an opportunity came knocking. Without taking those chances and going wherever life directed me, I wouldn't be in the leadership position I am today.
You CAN have it all.
For some, the myth that women can't have a successful career and family at the same time still exists. That just isn't the case for me. When you strongly believe in having both, and put the right intentions behind them and set the right priorities, it helps you thrive in both.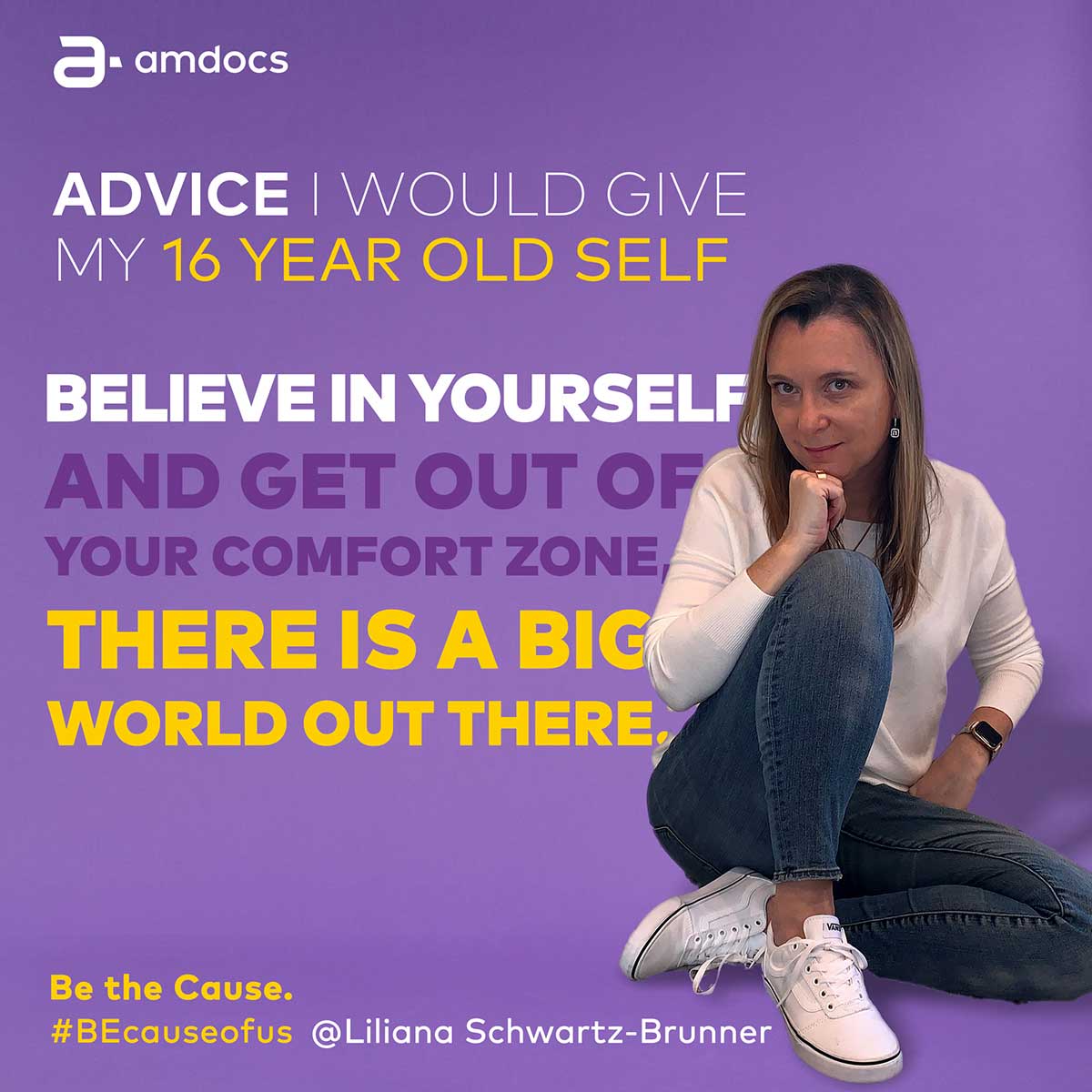 Believe in yourself.
Demonstrating confidence and believing in yourself combined with hard work is crucial to confronting obstacles as you progress in your career. Working to establish trust and demonstrate your integrity and respect to the people around you so they can respect you back.
Dream big, work hard and be intentional, this is the recipe for success.
With the world changing every day and creating more opportunities for women, I can't wait to see what young women like my teenage daughter can achieve, particularly now, when there has never been a time when it is more urgent for organizations to leverage the voices of all their people – across genders, generations, cultures, ethnicities, and backgrounds.
If this pandemic has taught me anything it's to make sure our voices are heard.