Layout canvas
From November 28 to December 2, 2022, our North America region initiated Amdocs' first-ever Giving Week.
Volunteerism is a value that is deeply entrenched in Amdocs' culture. Just in time for the holiday season, the week was a great way for employees to come together and share in the personal rewards that can only be experienced through acts of generosity.
"Volunteering at a local elementary school on a rocket building activity was as much fun and learning for us as it was for the students! As we helped them design, build, and launch their rockets, they were curious, creative, and asked a lot of questions. You definitely end up educating yourself when you volunteer!"
Amazing Giving
This dedicated week of volunteerism was a tremendous success, inspiring even more focused giving initiatives around the world as we begin a new year.
Amazing doesn't just happen, it's made by our people
The Impact of North America Giving Week
"This was a great experience, everyone really enjoyed it. The food bank put things into perspective by explaining how this 'small' activity would help out so many families. It was honestly a really fun and positive experience and we would be open to volunteering there again!"
Alpharetta, Georgia, USA: Amdocs' volunteers prepared around 500 sandwiches at the Rainwater Office to deliver to those experiencing food insecurity.
Dallas, Texas, USA: Amdocs' Black Professional Employee Networking Group (BPENG) works with Dream Center, Dallas, to provide food to people in need.
"Families in need across Canada struggle to buy holiday gifts for kids, and the Salvation Army coordinator emphasized the impact of lending a helping hand at this time of year. This was my first experience volunteering, and we shared a sense of purpose and unity knowing that our efforts would help bring smiles to kids' faces."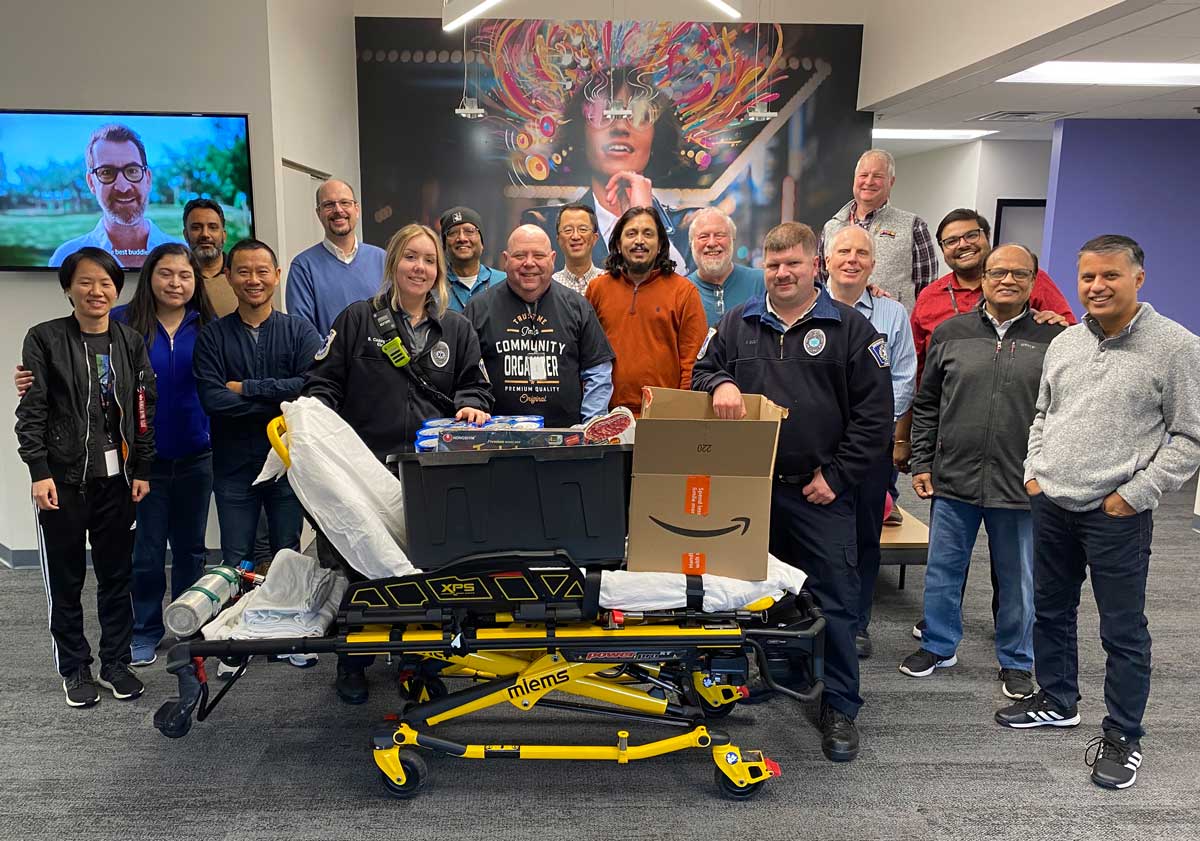 Mount Laurel, New Jersey, USA: Supporting Burlington County families in need through donations of nonperishable food and personal items to Charlie's Kitchen & Mount Laurel EMS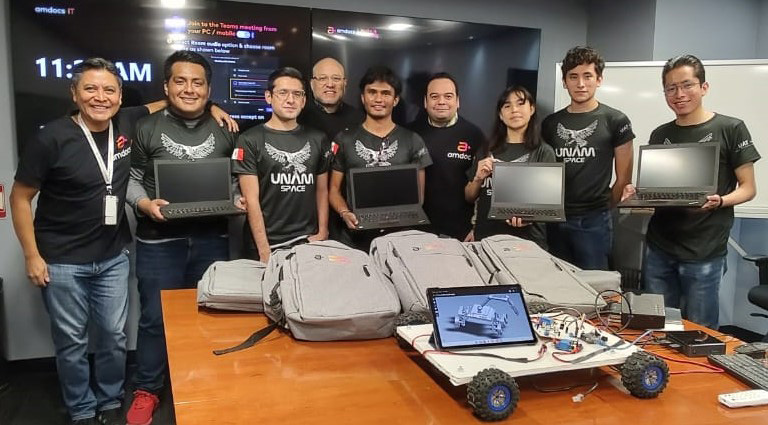 Mexico City, Mexico: Supporting innovation in space robotics by donating laptops to the UNAM University Space Program
"We decided to focus our activity on the trees that give us oxygen to live! We made a drip irrigation system out of plastic bottles and sand to help water the trees in an easy and creative way. With winter around the corner, the young trees we planted can thrive in the biggest green area in Guadalajara."
Guadalajara, JAL, Mexico: Helping an urban forest thrive by creating a drip irrigation system from reused plastic bottles and sand
"It felt like I travelled back in time and I was immensely overwhelmed with feelings reminiscent of childhood. It was also a joy to see what efforts we as a company can support in order to bring the kids of today, and the youth of tomorrow, meaningful experiences to help shape their futures."
"I'm very happy that I decided to lead this gratifying activity. We were able to help about 35 older people through the donations we received, and they had a great time with our volunteers. Initially, I'd only planned this activity to be for one day, but we added a second day due to high interest from employees!"
At Amdocs, we care and we act
We are committed to making a difference in society by prioritizing inclusion and diversity, supporting communities, and creating sustainable products and services.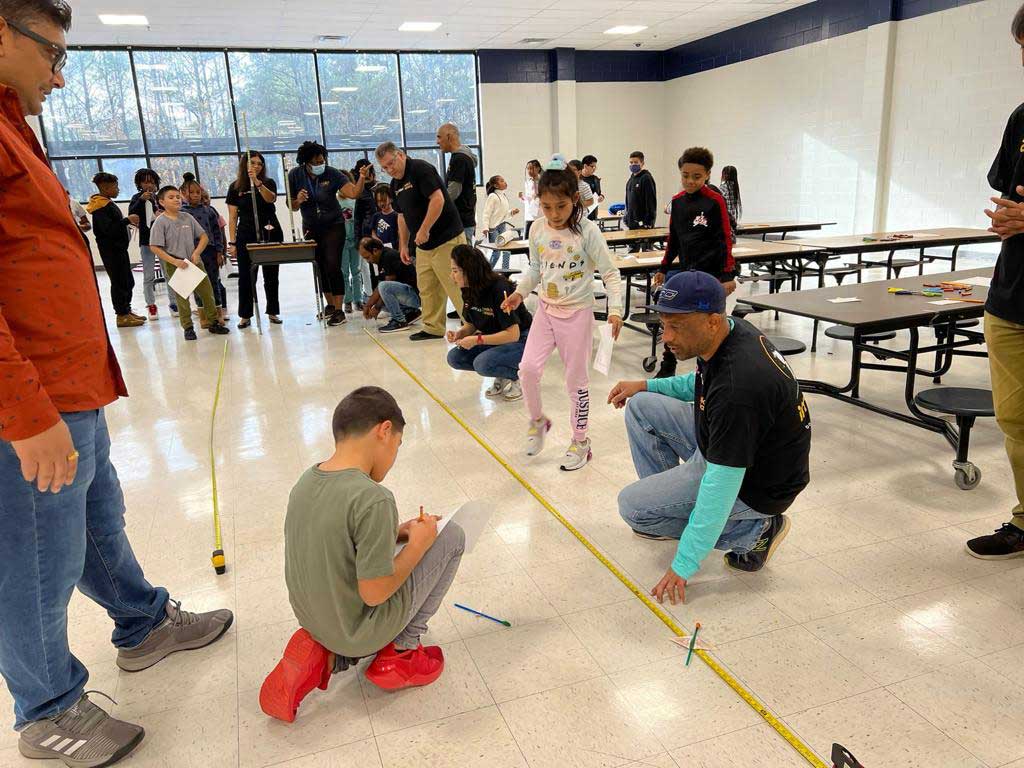 Atlanta, Georgia, USA: Inspiring tomorrow's innovators through STEAM Education (Science, Technology, Engineering, Arts & Mathematics), in a rocketry workshop for elementary school students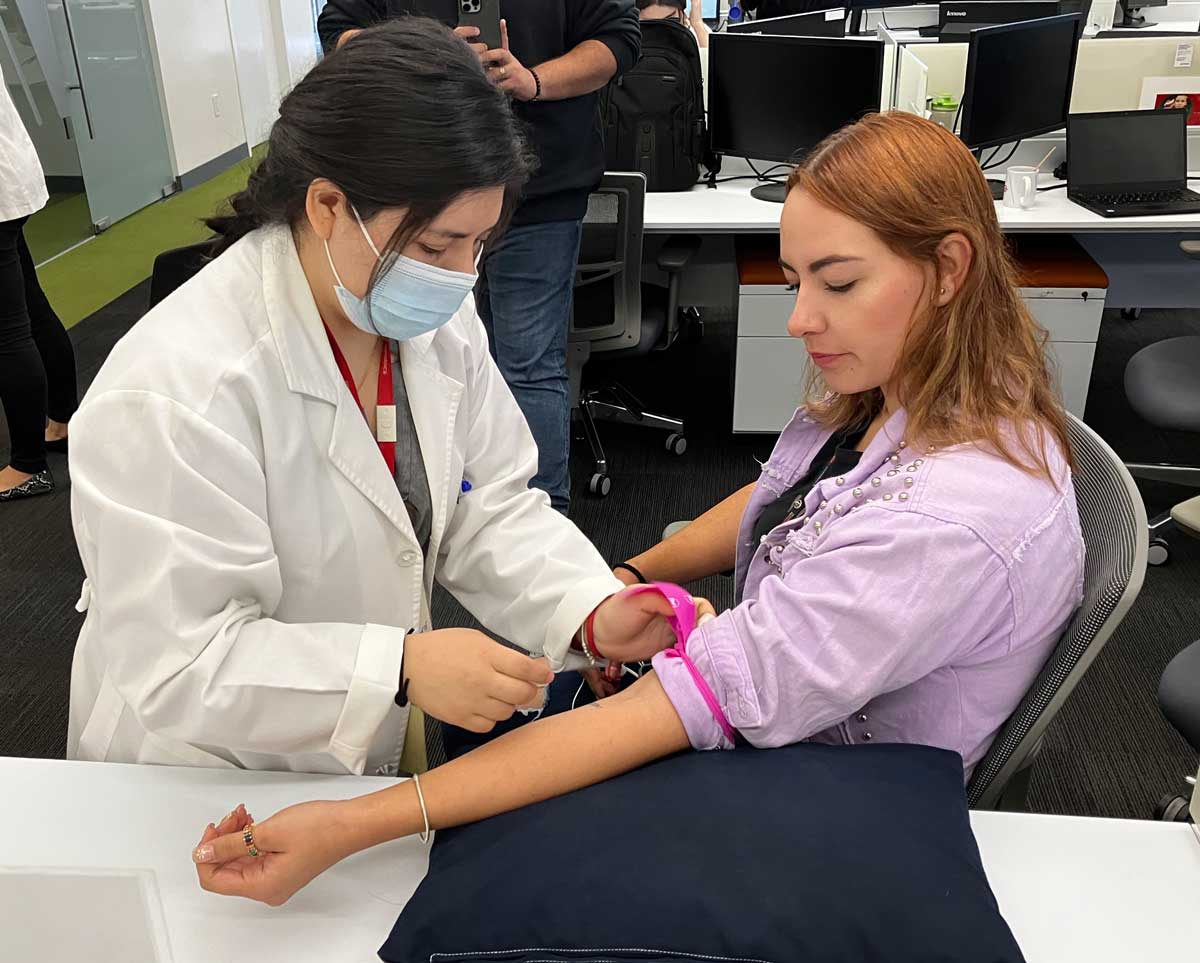 Guadalajara, JAL, Mexico: Giving life-saving blood for those in need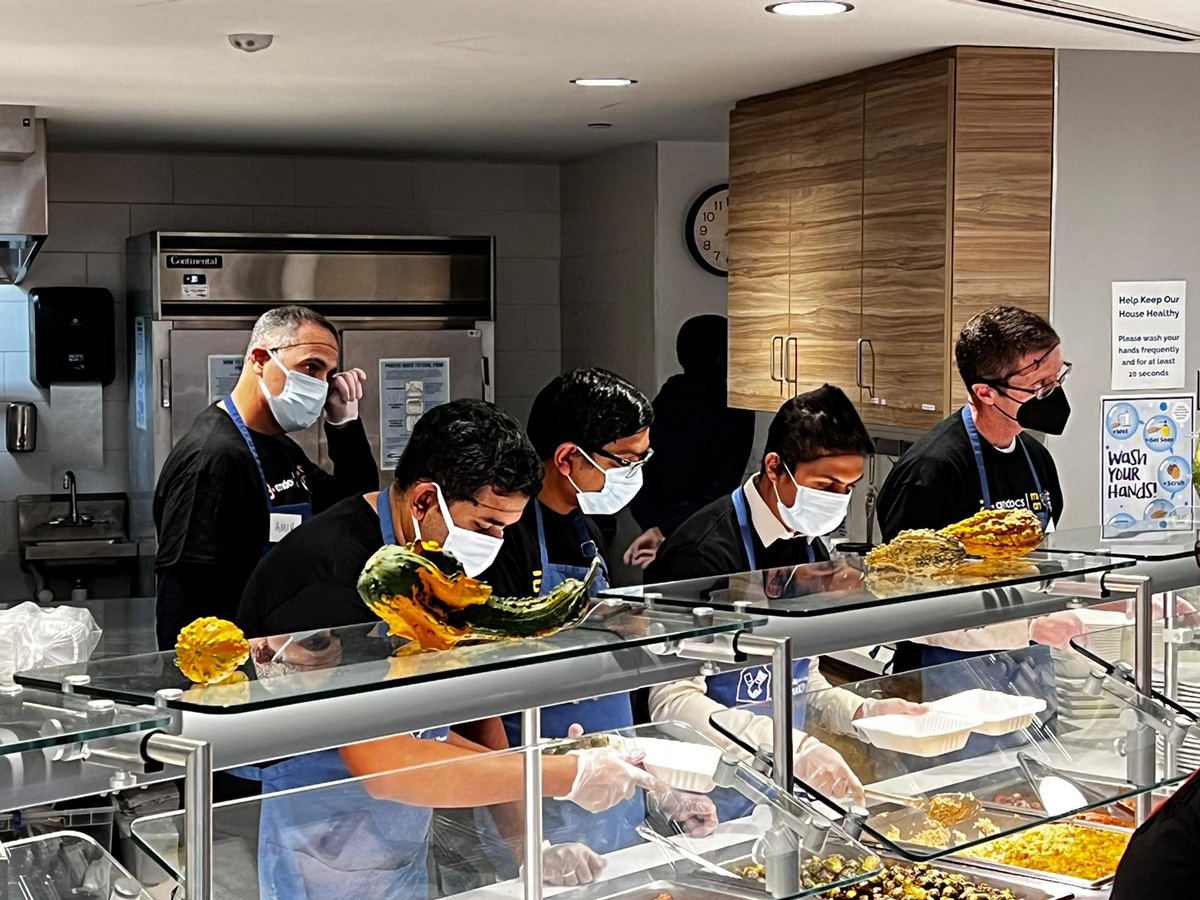 Philadelphia, Pennsylvania, USA: Supporting the families of hospitalized children through meal prep at Ronald McDonald House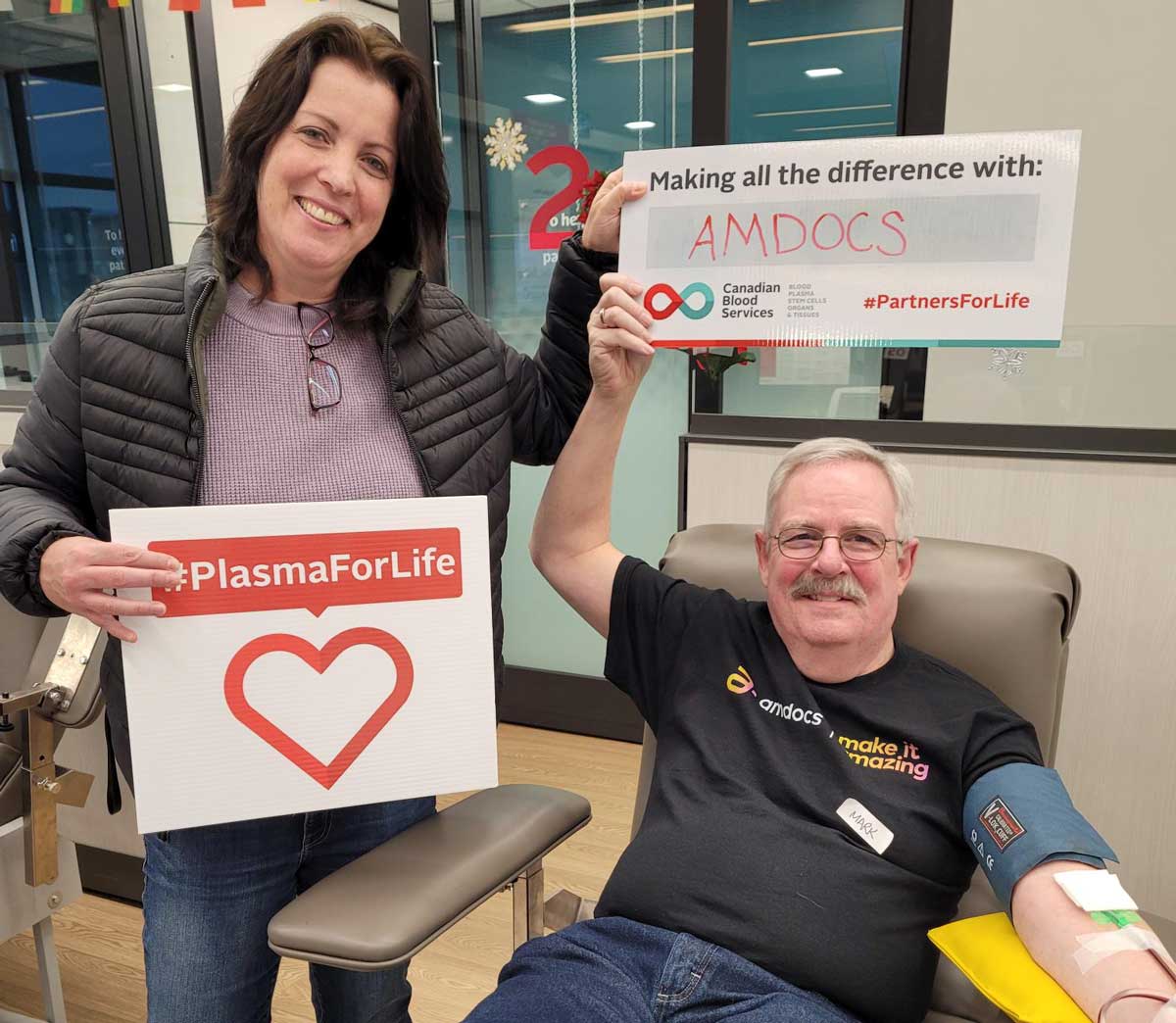 Toronto, Ontario, Canada: Donating plasma to Canadian Blood Services, and helping patients across Canada who depend on plasma transfusions or medicines made from donated plasma
Learn more