Layout canvas
Explore the endless advantages in taking the network to the cloud. Assessing the journey for on-premises routing, networks, security, managed services, public/hybrid cloud services, legacy applications, & new tech are important. For CSPs looking ahead, overcoming complexities in governance, fragmented architecture & domain silos are key.
Intro
Most telecom firms use on-premises routing, networks, security, managed services, public/hybrid cloud services, legacy applications, and new technology. Complex scenarios undermine security and fragment service architecture without common ground, resulting in poor governance and technological domain silos.
Our industry anticipates a distributed edge-to-edge service architecture for networking cloud services that are spreading to the cloud in 5G. This dispersed, disaggregated architecture would enable consistent, dependable connectivity and security for applications and network activities in physical, virtual, or containerized infrastructure. The same network/security or operational stack and tools should be utilized for on-premises, cloud, or hybrid solution workloads. To provide connectivity, security, and observability firmly based on CNCF cloud-native consensus, to prevent additional obstacles to ensure the cooperation, exposure, and further monetization of their service infrastructure.
Let's explore how deep the rabbit hole goes and is structurally forcing CSPs to migrate most of their essential activities to the cloud.
Disaggregation of RAN
RANs consist of RU (Radio Units) and gNBs, while NodeBs are hardware/software monolithic systems. xRAN (vRAN & Open RAN) disaggregates network functions software from hardware. Disaggregating the BBU (Baseband Unit) into Distributed Units (DUs) and Centralized Units (CUs) may be virtualized using Cloud-Native and distributed utilizing vCU-UP (user plane) and vCU-CP (control plane) (Control Plane). The vRAN vDU and vCU functions are generally vendor-specific while using proprietary APIs and interfaces. 
Each vCU component—CP and UP—can scale in/out. Hence, edge vCU-UP with 5G Core UPF may ease network slicing and MEC service circumstances like low latency or local break-out. CP-UP separation allows more granular resource allocation and scalability for service-specific traffic patterns (FWA, eMBB, URLLC, mMTC, etc..). Containerization and cloud-native bypass hardware dimensioning constraints that can't adapt to new service patterns.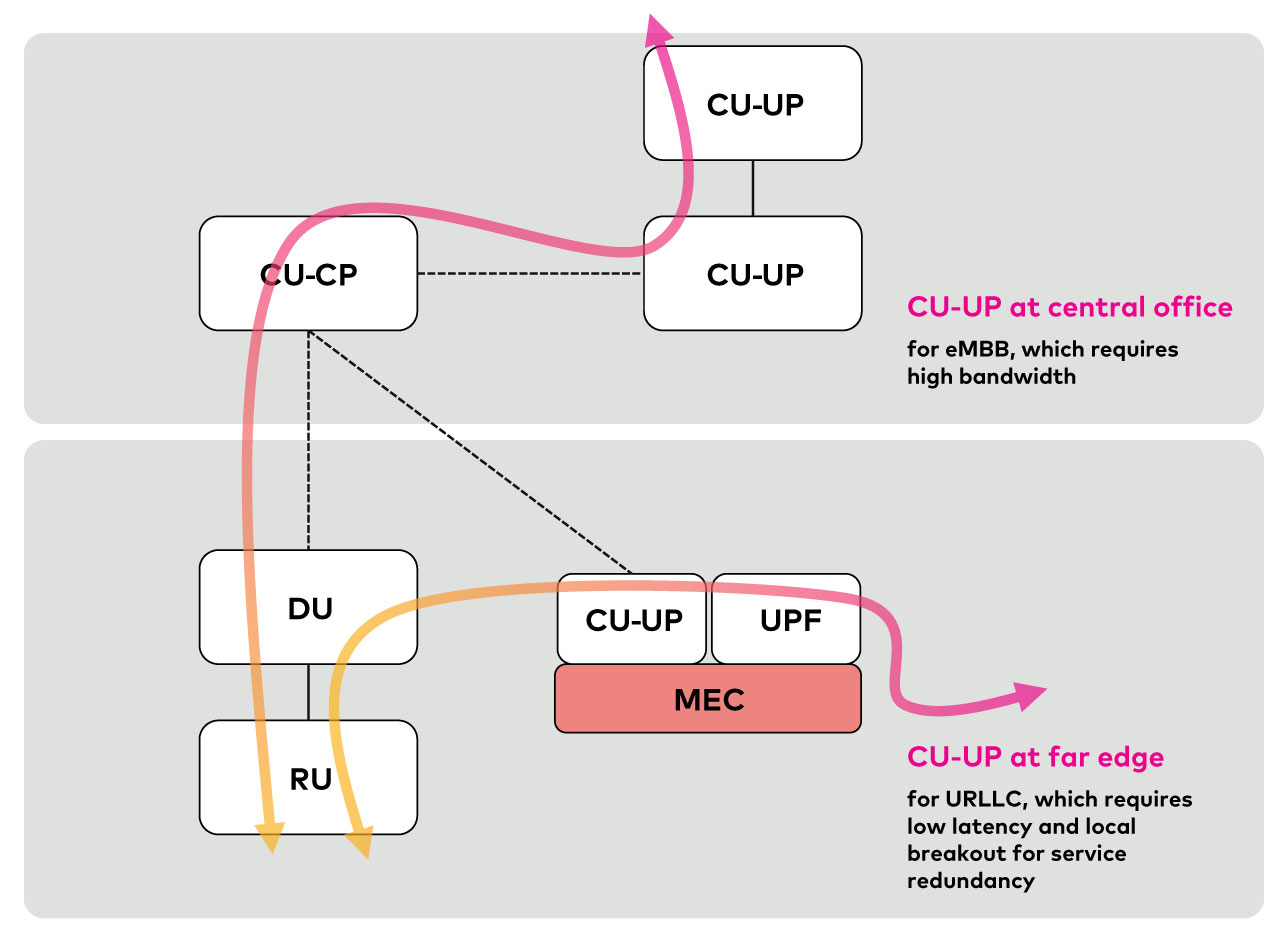 Fig.1: Examples of scaling needs for vCU components
For instance, in Fig.1, mMTC serves with high control traffic load and low user traffic bandwidth. Although, FWA services have low control traffic load but higher user traffic bandwidth therefore disaggregated RAN needs to adapt accordingly.
5G core User Plane Function (UPF) running in edge cloud
In 5G, both control and user planes are split (CUPS) and deployed in a Service-based Architecture (SBA). This allows the delivery of user plane functionality with agility and flexibility at the edge as well as the network core. In that regard, the UPF is a key element that can be co-located either at edge or central data center. 5G's Service-based Architecture (SBA) splits the control and user planes (CUPS). This enables agile and flexible user plane functionality at the edge and network core. UPFs may be co-located in peripheral or central data centers. This allows multi-access edge computing (MEC) and UPF to be mutualized to offer resources at the edge to better handle low-latency, ultra-reliable, and enormous data for 5G-fueled applications, leading to 5G UPF operating directly in edge alongside vCU-UP.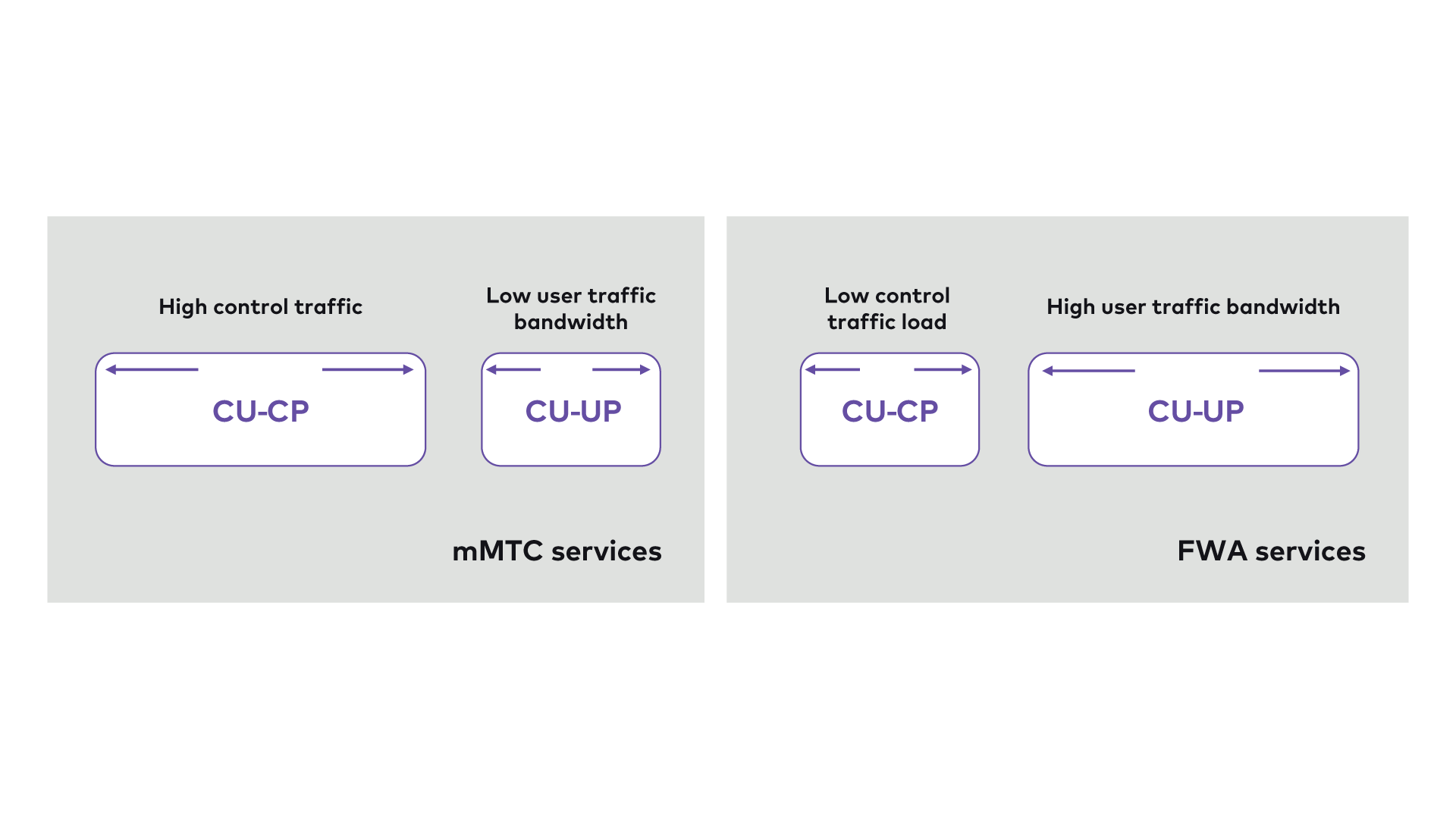 Fig.2: Co-location of vCU-UP and UPF in URLLC or eMBB
The User Plane Function (UPF) is one of the major functions established by 3GPP for the 5GC architecture. It enables the delivery of substantial bandwidth for resource-intensive applications such as movies, live drone broadcasts, HD video monitoring, etc. It also meets ultra-low latency needs for industrial control, autonomous vehicles, rail transportation, and smart city grid to guarantee microseconds and dependability using dual connection and dual tunnels method.
Disaggregation of networks
Disaggregated networking is built on a cloud-native architecture designed to separate the routing hardware and routing software. Hence, the routing/switching software may be hosted and executed on any COTS (Commercial off-the-shelf) hardware. The network operating system describes the program (NOS).
CSPs/MNOs have embraced long-term network challenges, where traffic will increase dramatically as more users come online and demand more resources from new apps. The disaggregated networking approach helps CSPs/MNOs become more scalable, avoid vendor lock-in, and lower their total cost of ownership (TCO) by 50% by cutting their CAPex investments and OPex expenditures since networking requires less manpower to scale and manage.
To top it off, it creates a new agile concept of services where a whitebox or COTS coupled with an O-Cloud (Open Cloud platform) software platform, as described by O-RAN alliance, may host network functions like vCU-UP / 5G UPF and the NOS. Nevertheless, a Service orchestration platform (OSS) is needed to manage the lifecycle and fulfillment of these network tasks, supplemented by additional management functions like xNFM (Network Functions Manager). 
Making hyperscalers your extended xNF edge cloud service domain
Hyperscalers have steadily changed our view of reach and service development and radically disrupted conventional telecom value chains. By 2025, experts expect most enterprise IT expenditure to go to the public cloud.
The demand for faster monetization of CSPs/MNOs service infrastructure and exposure of network and service surely changed infrastructure viewpoints after 5G's introduction. Although some early adopters have already moved their most valuable O-RAN or 5G core network services to hyperscalers' cloud or edge solutions, this is only the beginning. Edge cloud solutions involve quick adaptability, network changes, resource reallocation, and transport capabilities, moving important service activities closer to end-users in a low-latency environment. This should enable dynamic, quicker, or specialized network resource sharing. Operators, consumers, and corporations may quickly create virtual or cloudified networks for vertical applications and mission-critical services.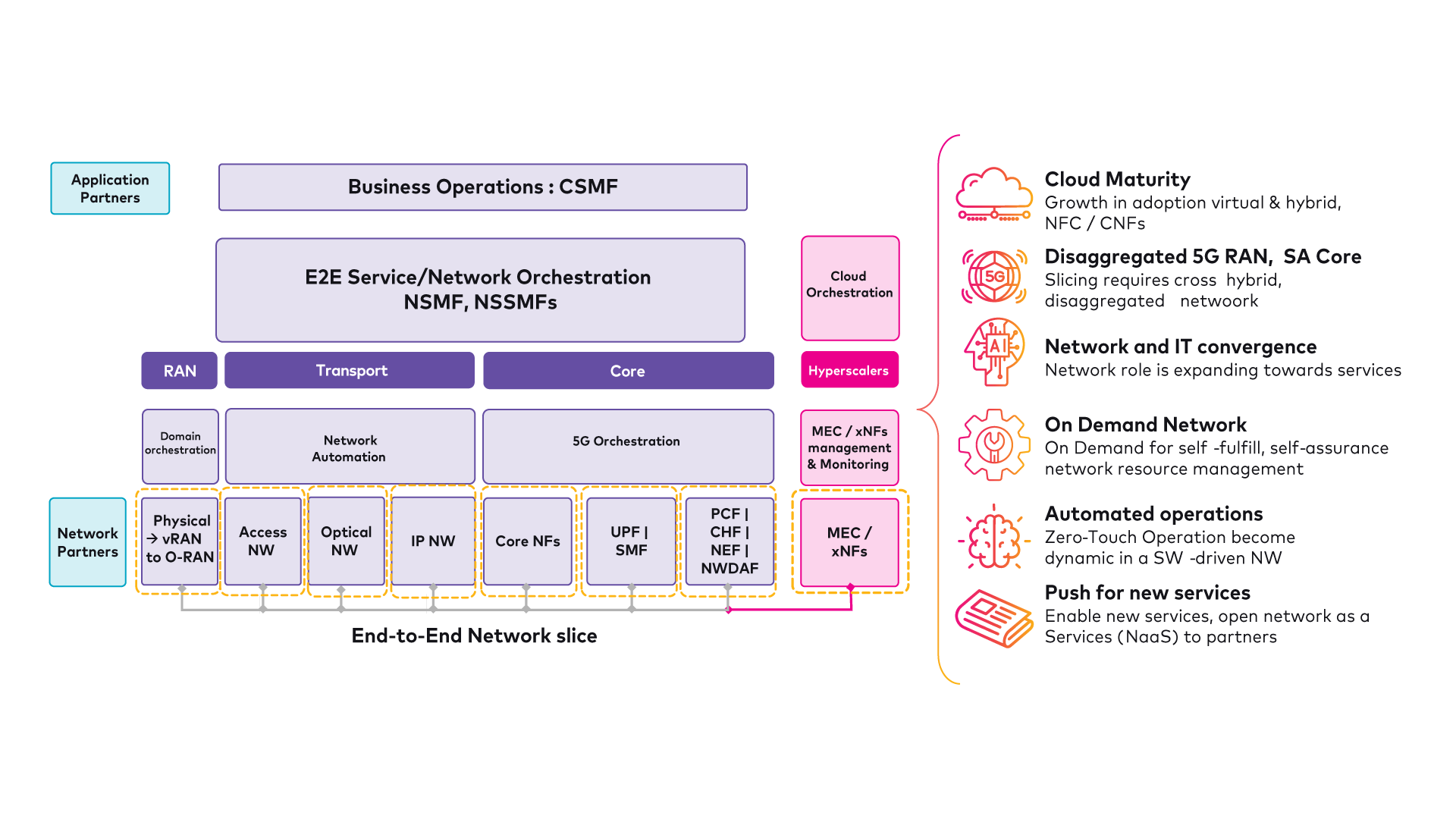 Fig.3: Network slicing extended footprints with hyperscalers
This makes hyperscalers the ideal partner for CSPs and MNOs seeking to expand their operational and commercial footprints. As a result, hyperscalers are facilitating the shift to the cloud for CSPs and MNOs by offering vertical solutions that solve some of the telecom industry's most pressing issues. Management and monitoring of xNF (any network functions), regardless of whether they are cloud-native (CNFs), virtualized (VNFs), or hardware-centric (PNFs) such as MECs, remain indispensable capabilities.
Conclusion
The link between hyperscalers and CSPs/MNOs produces a concept of reciprocal enrichment in which operators may extend their business and operational footprints by using a cloud providers' xNF capabilities. In addition, hyperscalers seek to increase their outreach to enterprises that might benefit from telco-based products and solutions that are exposed and shared with them.
In addition, the need for granular and end-to-end observability has never been stronger than with the introduction of Zero-touch and Intent-based networks. It will provide vital data analytics that will feed the closed-loop automation architecture to ensure the service meets both its operational (SLAs) and commercial (SLOs) objectives.
Reach out to Amdocs Networks to learn how we unlock all networking possibilities to help you customize your service strategy and tactics.
More about Amdocs Networks