An ambitious cloud transformation journey
NTT COMWARE, a Tokyo-based systems integration specialist and subsidiary of NTT Group, embarked on an ambitious cloud transformation journey to modernize its legacy systems dating back to the 1990s. With the help of Amdocs Cloud PSO, the company aimed to reduce maintenance and development costs by half and enable cross-domain data usage among business units.
Amdocs provided a comprehensive cloud migration strategy, focusing on Azure as the cloud vendor and implementing governance and compliance controls tailored to NTT COMWARE's needs. The transformation included cloud-native infrastructure, automated provisioning, and the implementation of a data mesh platform to decentralize data and facilitate better agility.
The results yielded significant cost savings, increased productivity, and reduced time to market, fulfilling the company's goals of becoming "future-ready" and opening new avenues for business growth.
Get the case study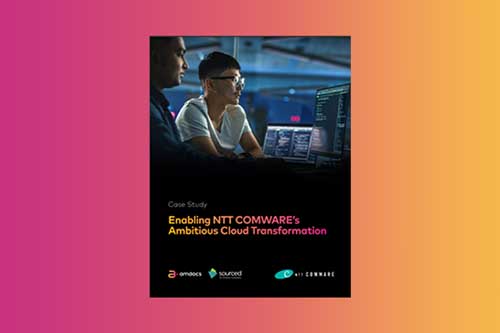 Learn more