How can market API standards, such as CAMARA or MEF S5, redefine network exposure capabilities?
Evaluate the key areas of Lifecycle Service Orchestration that stand to benefit the most. The telecom industry necessitates a new stimulus; will one be forthcoming?
Telecoms.com, in collaboration with Amdocs, evaluated some of the key elements in the market readiness for network exposure in The Network Exposure Survey 2023. Deep diving into the strategic relevance and key benefits of the technology, while capturing the audiences' views on planning, deployment concerns, primary go-to-market strategies, and market leadership.
"This mix of demographics suggests the survey results can be read with a very high level of confidence, reflecting what is truly taking place across the industry and ecosystem."
Download this report to find out more about the following findings in this survey:
What makes network & API exposure a strategic priority for many?
Why security needs to be at the forefront of planning today
Lingering lack of clarity over key aspects of deployment & GTM among respondents is a top challenge to address
Get research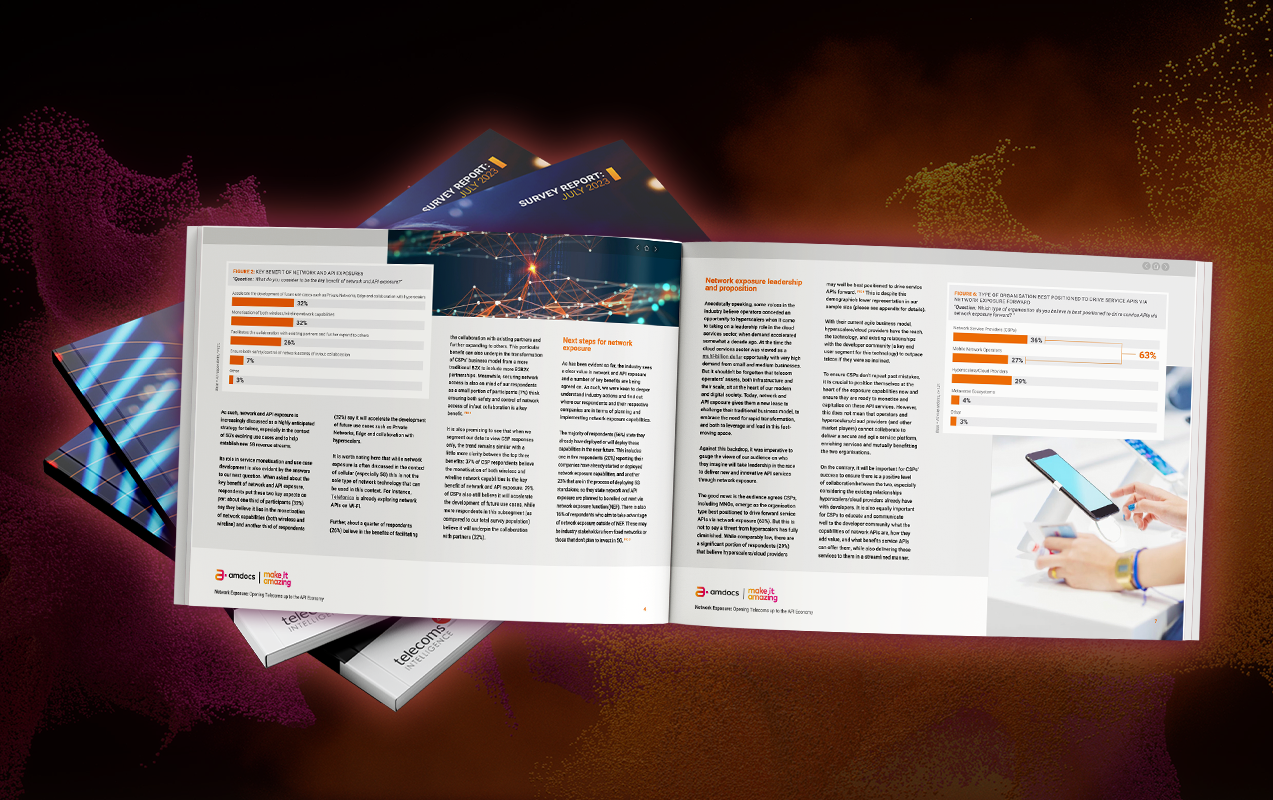 Learn more