Deliver a new world of digital experiences
Today's increasing market demands and expectations in mobile and network services have upgraded the potential of OSS and BSS solutions. The 5G era has made it clear that seamless integration of multiple network features can consolidate the value plane and deliver a new world of digital experiences to customers.
With AI/ML, open-source software, and cloud-native tech, OSS and BSS platforms can expand offerings as well as boost efficiency, save costs, and disaggregate wireless and NFV-based services. While defining the end-to-end orchestration, network layers can autonomously deploy, manage, and scale applications to serve seamless, secure, and reliable operations for CSPs. The versatility of mobile private networks in wireless connectivity is defining the legacy of customer and digital experiences in the 5G era.
Download this whitepaper to learn more about the following:
Cross-Domain OSS perspectives about MPN & O-RAN
Nephio & the future of automation
Maximizing MPN monetization potential
Impacts of RIC on MPN
Multi-domain service assurance & hybrid cloud benefits
The complementary advantage of other network features like xRAN, NWDAF, network exposure, cloud & core in MPN rollouts
.
Get whitepaper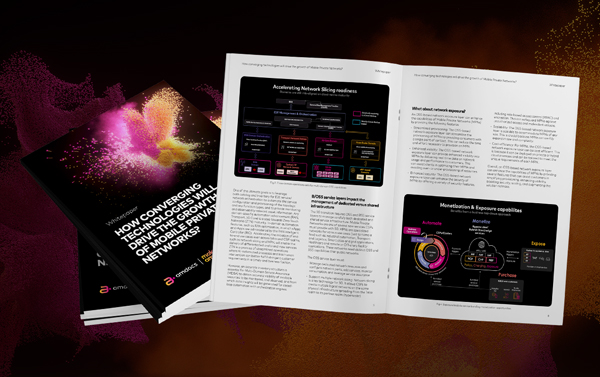 Learn more