Digital Transformations: A Work Of Art?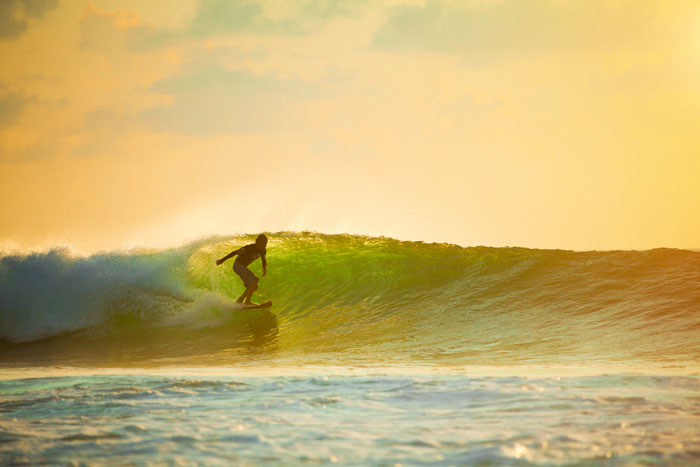 Digital transformations, like sand art, are all unique.
On a recent vacation with my family, we found ourselves in a small arts shop creating sand art. All five of us began with the same brightly colored piles of sand. I liked the contrast between blue and yellow that reminded me of the beach. My daughter preferred bright reds and deep greens. By the time we finished, each had produced entirely unique works of art. Observing our little masterpieces, it reminded me a little of the way communications service providers (CSPs) are transforming into digital service providers (DSPs). We each brought different visions, skills and preferences to our projects.
Similarly, service providers undergoing digital transformations follow many paths on their journey. They, too, have different visions and preferences. Some have resources for full business transformations. Others opt for medium sized investments focusing on part of the business lifecycle. Yet others pick more targeted solutions addressing contained issues. Figuring out where to start, executives look at their company's full array of needs and desires. Understanding their business strategy and digital objectives is the best path towards making informed decisions.
Having led tens of digital initiatives and transformations for service providers, Amdocs has identified three main approaches CSPs take for digital transformations. While each transformation is unique, these three approaches serve as a frame of reference that helps map out a unique digital course of action.
End-to-end business transformations
This transformation represents the most comprehensive overhaul a service provider can undergo. These are bottom-up and top-down, touching on every aspect of business including strategy, infrastructure and product. Here are a few examples:
Operational and/or business support systems (B/OSS) are transformed enriching customer service
BOTs and virtual assistants are introduced to engage with customers around the clock while also generating staffing efficiencies for providers
Multiple channels are streamlined into one omni-channel, facilitating communications across a business's scope of operations
A layer of intelligence is embedded within a customer lifecycle, helping provide a contextual customer experience, from the engagement level to the services offered to customer
At the end of a business-transformation process, customer engagement lives on a single, integrated digital platform. For instance, Amdocs has partnered with leading providers like Telefonica and Singtel on their digital transformations, introducing and integrating exciting new technologies.
Digital experience transformation
This more measured approach focuses on a specific part of the customer lifecycle. The strategy targets customer care and commerce experience, weaving several channels of communication together. By connecting brick-and-mortar locations, social media, contact center and the web into a single omni-channel, customer and sales agents can better identify customer needs when they enter a store or call over the phone, follow up on orders, and troubleshoot any issues that might arise. Cloud-based portals, for example, are particularly useful for leveraging assets from one channel to another. We helped Cablevision launch a mobile-first initiative that greatly improved their self-service channels rate.
Digital augmentation
This might be the simplest form of digital progress. Service providers often take their first plunge into the digital world by delivering focused, single-channel digital experiences to customers. Options within this category abound. A measured investment in a customer-oriented app, for instance, might yield surprisingly big returns. One provider asked us to provide a solution that gave customers greater control over their shared data plans, strengthening customer loyalty by improving service.
Finding the best approach
Now we've covered three different approaches to digital transformations, how to choose the best one for you? We've found TM Forum's digital maturity model to be an excellent way to determine your business's digital "age." Through a process of self-examination, providers can assess strengths and weaknesses to decide where to invest resources. For instance, a business might be generally advanced in technological adoption but lagging in customer care. In such case, a moderate form of business transformation — the aforementioned second approach — might be the best way forward.
I'm not quitting my day job to become a fulltime sand artist quite yet. When I look at the art we created with our children on vacation that now adorns our house, I'm filled with a sense of pride and satisfaction. It's not dissimilar to the sense of satisfaction and creation I feel seeing CSPs successfully transform into DSPs. At the end of the process, we create a better service provider-customer relationship and generate business.
Learn more about our digital transformation approach at TMForum
Summary
Digital transformations, like sand art, are all unique
Summary
Digital transformations, like sand art, are all unique