Direct-content-to-consumer (DC2C) is No Mickey Mouse Trend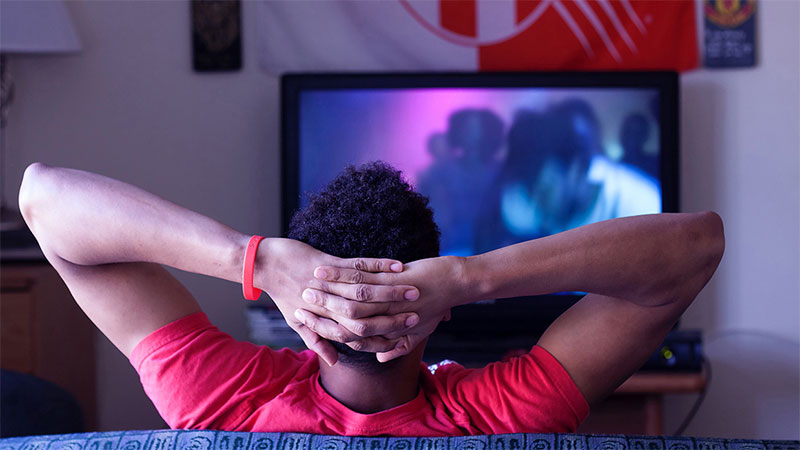 This post first appeared as an article in CED Magazine.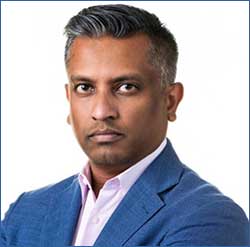 Anthony Goonetilleke, group president, Media, Network and Technology, Amdocs
Disney and Facebook's recent forays into streaming services and video platforms, as well as Apple's reported $1 billion investment in original content, highlight how broadcast providers, social platforms, and content providers are increasingly crossing paths.
Studios no longer have to negotiate rights and geographies, or get tied into multi-year contracts, while sitting on the sidelines watching their own audiences evolve. For players like Disney, such an over-the-top (OTT) approach is increasingly important as they seek to recoup the revenue they're losing due to declining pay TV households and higher programming costs.
Disney's move shouldn't be a surprise as consumers continue to look to OTT offerings to replace their pay TV services. In fact, SNL Kagan estimated that at the end of 2016, the United States counted nearly 15.4 million broadband-only homes, indicating that "13 percent of U.S. occupied households and one out of six broadband-subscribing homes make the decision not to take a traditional multichannel package." In addition to that, SNL Kagan claimed their prediction of 28 million broadband only households by 2021 is now looking conservative.
Of course, this direct-content-to-consumer (DC2C) move is a great one for consumers. Earlier this year, I attempted to watch a live NFL game while flying and, of course, none of the TV services worked on the airline's Wi-Fi. That was, until I remembered Twitter broadcasted Thursday night games via a partnership with the NFL. With a few clicks, I was the most popular guy on the plane, streaming the Cowboys live as we headed back to Dallas-Fort Worth International Airport – for free!
This content-access evolution, with studios increasingly going direct to the consumer, makes for uncertain times for traditional pay TV providers. And consumers are becoming increasingly savvy about their consumption – switching from channels to apps or "skinny offerings" like Sling TV or Hulu Plus that best fit their viewing habits. The traditional carriers like AT&T and Comcast are also playing important roles; AT&T with its launch of DirecTV Now, streaming 65+ channels direct to the consumer, and Comcast integrating Netflix into their set-top boxes, respectively. Add the possible AT&T-Time Warner merger to the discussion, and the DC2C landscape could change dramatically again. These industry shifts likely represent the first stage of the evolution into an app-centric TV future.
For companies like Disney, going direct to the consumer is not just a margin play: being able to get direct feedback on viewing habits and building intelligent analytics will lead to better, targeted advertising and personalized content directed at the specific viewer. At present, pay TV providers generally only know what's being watched in the house, but not who's watching what.
Pay TV providers need to go a step further as today's content comes in three primary flavors:
Studio-created "mega content" such as the latest summer blockbuster or the most recent season of Game of Thrones. This is the most "traditional" viewing experience by far.

Curated content and online stars from avenues like YouTube. A key example here is a channel like Stamplonghead, who has almost 9 million YouTube subscribers. If you don't know who he is, I'm sure your kids do. I apologize in advance.

Live streaming on platforms like Facebook, Instagram, Periscope, or Twitch, which, as shown in my Cowboys game example, can save the day when traditional TV services are unavailable.
Cable TV providers typically only cater to the first of these three considerations. My kids predominantly spend their time and attention on curated content and live streaming on Facebook, and you'd be hard-pressed to find a pay TV platform that considers these viewing habits in their overall experience.
I'm not alone in this thinking that bundling apps that incorporate all of these content options is a key approach for pay TV providers. Analyst firm, Ovum, recently stated that becoming a "super-aggregator" should be a strategic option for pay TV players. In fact, Ovum claims it's an ideal role for tier one operators as they "have scale to woo OTT-TV providers." In some cases, OTT offerings like Netflix can even be paid via an operator's bill for a more seamless, one-stop shop billing experience.
So now that DC2C is here to stay, pay TV providers need to take a serious look at giving customers everything they want – including offerings like Disney's – without those customers having to leave their set-top box.
Summary
President of Amdocs Technology, Anthony Goonetilleke, on the changing media landscape
Summary
President of Amdocs Technology, Anthony Goonetilleke, on the changing media landscape