Summary
With more streaming options than ever, what do consumers want you to know? Darcy Antonellis, head of Amdocs Media, shares key findings from our recent research.
Research: Streaming subscriptions are becoming increasingly difficult to manage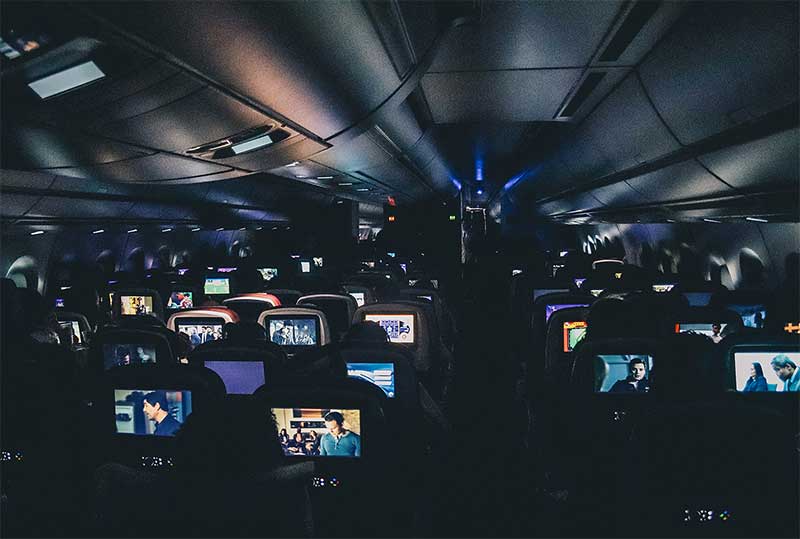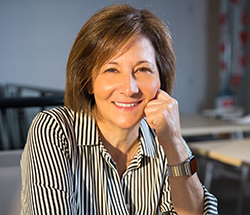 Darcy Antonellis, head of Amdocs Media
With more than 100 streaming services currently and soon-to-be-available across media, entertainment, gaming and live events, from players like Apple, Comcast NBCUniversal, Disney and WarnerMedia, it's no surprise that consumers are looking for a simpler way to manage their subscriptions and content. Through 2020 and beyond, options to personalize the viewing experience, and potential complexities, will only increase.

With this landscape in mind, we've released the findings of our 2019 Subscription Management Report which surveyed 1,000 U.S. consumers regarding their preferences around streaming services. The data revealed that media and communications companies must offer more than competitive pricing to retain and attract new subscribers.

Key findings from the survey include:
Consumers want ease-of-use, and are feeling the burden of multiple subscriptions
Many U.S. consumers are feeling overwhelmed by the amount of streaming subscriptions they are required to manage. One-third of respondents stated that remembering passwords to each of these accounts was their biggest pain point.

For many consumers (39 percent), a bundled platform of all their services is the best way to solve this frustration. With convenient one-stop shopping for all popular media and entertainment OTT services and single sign-on across all platforms, providers can simplify the consumer's experience when browsing, trying subscriptions and adding multiple users. This is especially appealing for families who want to add users at ease and implement relevant parental controls for minors.

Consumers are paying top dollar, but spending will plateau without enticing offerings
U.S. consumers are willing to pay top dollar for their subscriptions: 27 percent spent more than $100 a month on subscription services. Enticing them to spend more on subscriptions will be the difficult part, particularly for established players. More than half of the U.S. consumers surveyed (59 percent) are happy with their current subscriptions and not looking to make changes. A fifth of U.S. consumers (22 percent) would consider adding another service, but only if something new came to market.

U.S. consumers are still wary of advertising, regardless of personalization
Advertisers targeting U.S. consumers will likely face an uphill battle. When looking at the international respondent pool, most respondents would be willing to receive advertisements if they were tailored to their specific interests (only 39% were opposed).

In the United States, this is not the case – likely because of channel preferences. The most popular channel for U.S. consumers was joint TV and movie streaming (i.e. Netflix). These providers often have limited or no advertisements. As consumer become more ad-averse, providers need to look to on-demand engagement opportunities to increase monetization and support different business models.
It's clear from these findings that CSPs and OTT services must find innovative ways to differentiate their offerings through personalization and diversity of content, and an accessible, user-friendly interface will increase the likelihood of consumers adopting new subscriptions. The availability and access to streaming content is increasing, but so are consumer expectations, particularly around cost, ease of access and contextual experience. It's critical for success to meet these needs through a unified, flexible approach.

Note: The survey targeted 3,400 consumers who were interviewed in August 2019 by Dynata. 1,000 consumers were interviewed in each of the U.K. and U.S. markets, and 1,400 in Latin America (Brazil, Argentina, Chile and Mexico). Learn more about Amdocs Media.
Summary
With more streaming options than ever, what do consumers want you to know? Darcy Antonellis, head of Amdocs Media, shares key findings from our recent research.
Comments
Hi Ms. Darcy Antonellis,

We are a very small IT service a company based in Pasadena California with backend in India. We are
interested in starting a focused streaming site for regional movies from India and Africa in a humble way. We would appreciate if you can offer us the most economical streaming platform which can be developed and taken to audiences of the world.
We would like to keep it simple and would not like to have any logo than our own showing on the screen.
I will appreciate if you can help with most reasonable streaming suite for our purpose. Look forward to a reply.

Best,

Krishna Sharan

krishna@vayamsoft.com
Hi Krishna,

Thanks for reaching out. I've shared your request with the Amdocs Media team. I hope you enjoyed the blog!
Add new comment
Summary
With more streaming options than ever, what do consumers want you to know? Darcy Antonellis, head of Amdocs Media, shares key findings from our recent research.