How AI is transforming telco business assurance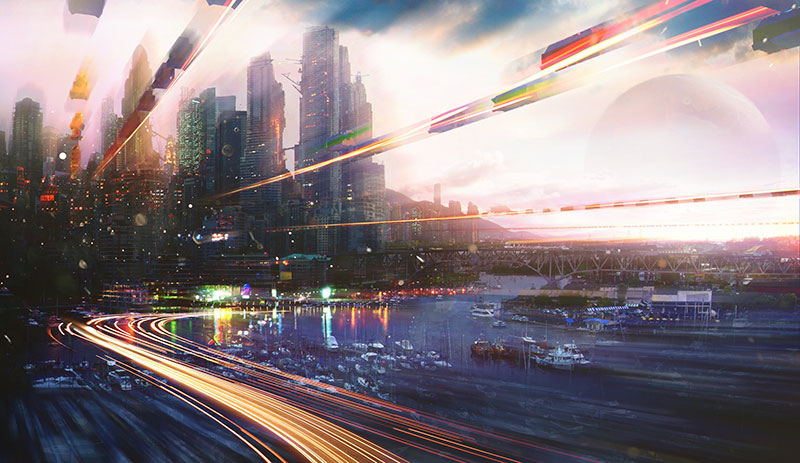 A TM Forum Catalyst is showing how AI can help telcos reduce risk and grow revenue.
Telecoms fraud already costs the communications industry up to $29 billion per year, according to the Communications Fraud Control Association (CFCA). Since fraud systems are clearly under strain as it is, this problem threatens to get worse still as telcos increasingly deliver services via complex partnerships.
A TM Forum proof-of-concept Catalyst project called The Open AI Business Assurance Marketplace is showing how artificial intelligence (AI) and APIs can help reinvent telco fraud protection and revenue assurance for the digital world. These technologies will not only help to better predict fraudulent activity and reduce bad debt risks, they can also boost revenue overall by predicting churn and leakage – through providing unsupervised learning for better detection of the 'unknowns' – and helping to improve the customer experience.
The Catalyst Champions are Orange, BT, Deutsche Telekom and Croatian Telekom. TM Forum Catalyst Champions define the project's challenges. They work alongside participants – in this case, Amdocs, Bulb Technologies, FICO and IBM – to develop rapid-fire solutions to the specific challenge over three to six months.
The Catalyst team is working on three specific areas:
Helping operators to enable digital operations and integrate systems for more holistic business assurance
Applying AI – specifically machine learning (ML) – for business assurance to enable business decisions based on data
Creating an API-driven business assurance marketplace to help communications service providers (CSPs) pick the right partners, fast
Gadi Solotorevsky, Chief Technology Officer (CTO) - Revenue Assurance, Amdocs and the Catalyst project lead, emphasizes the "richness and versatility" of the machine learning and the AI techniques that are being used in this Catalyst.
"The team is looking at various problems, building several different models and applying state of the art machine learning and AI techniques such as random decision forests, gradient boosting and more," he said.
Utpal Mangla, IBM VP of AI & Blockchain for Telcom and Media, added: "New techniques are emerging to monitor deployed machine learning models for fairness and accuracy, and these will also be discussed as part of the Catalyst."
Watch Solotorevsky discuss the project in the video Catalyst - Open AI Business Assurance Marketplace - Gadi Solotorevsky from TM Forum on Vimeo.
Minimum risk, maximum profit
At Digital Transformation World in Nice (May 14-16), the team will demonstrate a number of business assurance use cases.
The team will use a scenario where a customer is trying to buy a new product from a CSP either online or by phone. It will showcase new ways to predict a customer's propensity to churn or commit fraud, based on the analysis of a range of factors. As well as available information about the customer, other factors will include the time of day a call is made, the location of the caller, and the risks associated with the path of the particular product they wish to purchase. AI and machine learning tools will deliver insights to the human operator.
The models will also be monitored for bias detection, and corrective action can be taken to improve the fairness and accuracy of the models.
Solotorevsky said: "Giving all this information to the system based on AI and ML analysis, we help to give the right response to the user to ensure on one hand the minimum risk and on the other maximum profit — perhaps by offering the next best offer – and customer satisfaction, which is even more important. AI pinpoints the best outcomes both from the customer's point of view and from the service provider's point of view."
Arnold Buddenberg, Orange, commented: "For a consistent business assurance approach, we currently have fraud and revenue assurance to detect revenue leakage. We also need customer experience assurance to detect revenue we are missing out on through [poor] customer experience. These customer experience issues also result in churn and we need to address that with AI."
Direct carrier billing – removing unknowns
Another use case will focus on direct carrier billing, which is when operators allow customers to make third-party purchases – through apps, for example — and pay for them via their phone bill. According to Juniper Research, direct carrier billing could generate $9 billion annually for mobile operators by 2022 – a threefold increase on 2017's figure of $2.9 billion.
Here, the Catalyst team is looking to slash the risk for operators by 'reducing the unknowns' in the process. The team will show how machine learning – with no human intervention – can analyze transactions, and quickly detect anomalies and suspicious behavior then pass these insights onto the human expert to finalize the process.
Grab your partners: Business assurance marketplace
Because it is using APIs to connect the various systems and solutions, the Catalyst will also provide an additional benefit to CSPs – a business assurance marketplace. The use of APIs makes it very easy for service providers to choose the best vendor for the particular task at hand. Each vendor has its own strengths and characteristics related to, for example, the ability to augment data from new and sometimes unique sources and customer profiles. Vendor offerings also differentiate on price. APIs give service providers the flexibility to pick and choose based on these factors, meaning the CSP could work with a vendor for a limited period on a specific campaign.
Both Amdocs and FICO provide the same API and look at the same problem but from different angles, demonstrating this competitive marketplace in action. Amdocs concentrates on information already held internally about the customer, while FICO analyzes the customer's request from its financial data sources.
"Not only are we supporting the digital ecosystem; we are actually part of it ourselves." says Amir Gefen, Revenue Guard at Amdocs.
Buddenberg notes that in today's digital ecosystem environment, consumers have high expectations: they want efficient lifestyle improvements, 'inspired' interactions with DSPs and convenient, reliable product deliveries, as well as problem-solving, he says. Therefore, DSPs need to adapt in delivering and optimizing real-time customer engagements based on journey tracking. And, of course, they need to create more visibility of their missing revenues.
Tools for the job
At Digital Transformation World, the team will show how TM Forum's Open APIs enable these use cases. They are also using the TM Forum's Analytics Big Data Repository (ABDR) to create a common data model. The project will result in new contributions back to the TM Forum assets for the benefit of the whole community.
Each member of a Catalyst team provides an important piece of the technical puzzle. Bulb provides the platform for both online and phone interaction with the customer. The customer's purchasing intent activates the APIs of IBM, Amdocs and FICO. IBM evaluates churn scores through APIs using customer data. This score is sent back to Bulb to devise a consolidated score using fraud and churn risk to determine what the next steps should be.
"The power of this Catalyst lies in the fact that it takes into account the fact that there isn't one magic silver bullet model, or one do-it-all algorithm that can solve everything," Solotorevsky said. "You have different problems, you have different state of art technology – you need to find best state of art technology that is best for each problem and adapt it to get the best results."
Contributed by Sarah Wray and originally published at TM Forum
Summary
How Artificial Intelligence can help telecom service providers reduce risks and grow revenue
Summary
How Artificial Intelligence can help telecom service providers reduce risks and grow revenue