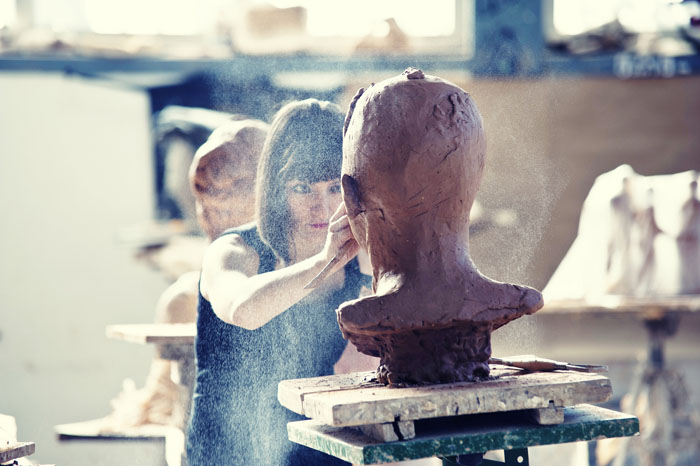 DevOps guru and author Gary Gruver joins Yoav Ziv, Head of Amdocs Testing Services, in a webinar addressing the new set of challenges when scaling DevOps practices at the enterprise level
DevOps is a key element of an enterprise digital transformation strategy – the close alignment between different groups involved in application delivery helps accelerate release cycles and deliver better quality software in less time. Over the past several years, nearly all of the leading Communications Service Providers have embarked on a DevOps journey as part of their application delivery modernization initiative. However, following the initial success of DevOps on a project level, CSPs are now beginning to face a new set of challenges – how to translate cultural and organizational changes that might have been relatively easy to implement within one business unit, and scale them across the entire enterprise and multiple service types.
On April 5, 2017 at 10am EDT, Gary Gruver will present a live webinar on DevOps Evolution into the Enterprise followed by Yoav Ziv that will provide the practical levels of the DevOps implementation demonstrated by tools that accelerate the journey. This session is equally recommended for companies who are in the beginning stages of their DevOps journey, as well as experienced DevOps practitioners looking to increase the efficiency of their IT teams across the organization. In addition to focusing on issues related to replicating the success of small-scale DevOps at the enterprise level, Gary and Yoav will go into detail about the role of testing in the new delivery model, the different elements of Quality that need to be considered when adapting your testing strategy for the Enterprise DevOps, and Amdocs Testing organization's unique expertise and integrated service portfolio that help organizations achieve real results in digital testing. Yoav will also present a case study, illustrating a large global CSPs journey in breaking down barriers between teams and implementing flexible and agile application development, validation and delivery processes by making organizational changes and finding the right tools and technologies to help support quick and nimble release cycles. Below are some of the topics that Yoav and Gary plan to cover at the webinar:
Identifying and Fixing Process Inefficiencies
Even the most streamlined deployment pipelines have certain gaps: misaligned objectives, broken feedback loops, or team members and managers who don't see eye-to-eye on priorities, resource allocation or other key issues. Before an organization can effectively expand its DevOps program beyond a single line of business, these issues need to be identified and addressed by bringing together the main stakeholders and getting their alignment on the key DevOps processes.
Managing development pipeline across teams and locations
Most of today's global organizations work in a distributed fashion, separated geographically, speaking multiple languages, using different tools, having dissimilar skillsets and working within organizational structures that don't always have common objectives and chains of command. Many tools exist today to help facilitate collaboration on a global scale – from web conferencing and screen sharing software, to cloud-based application release management, source control and test environment management solutions. Successful global DevOps teams rely heavily on these tools to accomplish continuous integration and delivery across boundaries, and use their distributed nature to their advantage to accelerate release cycles by working seamlessly around the clock.
Dynamic test environment management
One of the main element to accelerate DevOps is to deliver better quality applications, and a key element of maximizing quality is ensuring that relevant and sufficient test environments and data are available when needed to validate new features and releases. Advances in cloud-based database provisioning technology are making it possible to put in place self-service environment creation processes for Dev and Test teams, reducing wait times and dependency on DBAs. But tools alone won't solve the environment issue – organizations first need to streamline their test environment provisioning by putting together clear requirements, assigning responsibilities and ensuring the right access privileges for engineers who need to facilitate this task.
DevOps and the testing centers of excellence
When Agile and DevOps first entered the scene, many IT executives were skeptical whether their investments into the Testing Centers of Excellence (TCoE) will continue to pay off. Today it's clear that TCOEs are not going away, instead, they are becoming more relevant than ever in helping advance the practices of continuous testing throughout the enterprise. Testing Centers of Excellence have proven essential in standardizing quality processes, methods, tools, structures, environments, and reporting throughout the organization – the same objectives that Enterprise DevOps is trying to achieve. As TCoEs continue to evolve, they will undoubtedly expand their role in brining unity to disparate teams and aligning not only testing, but also development and delivery goals with organizations' broader business objectives.
To learn more about scaling DevOps at the enterprise level, join Gary Gruver and Yoav Ziv on April 5, 2017 at 10am EDT
Click here for Yoav's message about the upcoming webinar.
Leave comments below if you would like to suggest specific topics for Yoav and Gary to cover, or if you have questions in advance of the webinar.
Author: Pamella Admoni Sawday is a Product Marketing Specialist for Amdocs Testing Services, holds a masters in Electronic Engineering and has several years of experience in marketing at software companies.
Summary
Gary Gruver is talking DevOps at our Webinar on April 5
Summary
Gary Gruver is talking DevOps at our Webinar on April 5