3 Key Elements to Drive Long Term Commercial Success, Scale and Profitability with Mobile Banking and Financial Services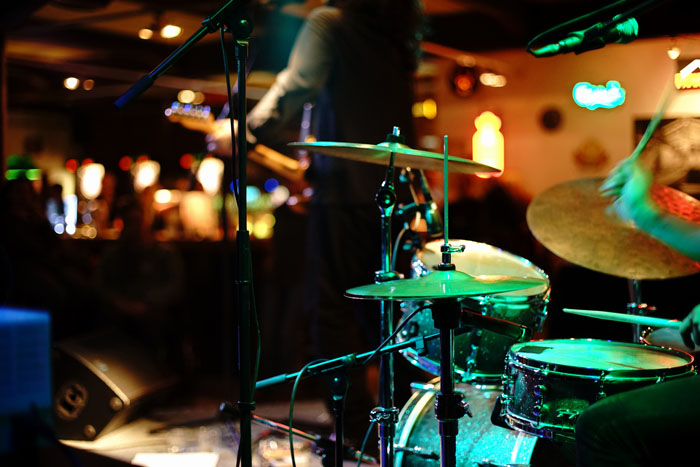 Many MFS and mobile banking service providers struggle to bring their mobile payment solution to the next level in order to grow adoption and increase profitability. However, they find that growth and profitability are hampered by their current MFS and mobile banking service platform's inability to scale to meet their market and customers' evolving needs. This prevents them from enhancing their solution to incorporate broader, more innovative use cases that will extend their user base and drive their current and future profitability.
To understand what drives scalability in MFS and mobile banking services, and whether it is different than scalability across other domains, it is crucial to dissect the MFS key business and operational drivers at the core. Key questions include: What do you need other than a solid and (marginally) growing subscriber base in order to scale operations? How can you lower your Opex costs by lowering risk? How long is too long for a MFS product roadmap?
The key to MFS success rests on 3 key elements strategy, market & product planning, and business agility.
Let's first take a look at strategy, which is one of the key drivers of success. It consists of both the general corporate strategy and the business strategy. The general corporate strategy reflects what the company stands for e.g., providing mobile financial services to unbanked customers for economic and social inclusion.
The business strategy focuses on short and long-term goals such as reaching and maintaining profitability and onboarding customers. When formulating its strategy, a MFS provider must understand the complex market dynamics to be successful. This includes identifying customers' needs and understanding their behavior in order to offer the right services in the right way. To ensure market entrance and profitability, a MFS provider must also be on top of the complex regulatory environment to overcome possible barriers.

An example of a successful MFS business strategy is BPI Globe BanKO, the first mobile phone-based, microfinance-focused savings bank in the Philippines. It was established in 2009 as a strategic partnership between the Bank of the Philippines Islands (BPI), the oldest operating bank in Southeast Asia, and Globe Telecom, a leading telco. Leveraging the high trust that both institutions have, the main strategy was to reach unbanked households for economic inclusion. MFS are provided via a network of partner outlets that are a staple in their local communities and have been trained and accredited to conduct customer identification for account opening applications, and perform cash in and cash out transactions.
As the first mobile-based, microfinance-focused savings bank in the Philippines, BanKOs offered services that include savings accounts, load, funds transfer, bills payment, insurance, payment, and international remittance products, as well as commercial loans, consumer loans, and loans to microfinance institutions (MFIs), such as rural banks, NGOs and cooperatives. These loans can be in the form of wholesale institutional loans, developmental loans and P2B loans for reaching more than 400,000 micro-entrepreneurs in the Philippines.
Learn more in Staying Smart and Relevant in Banking >>
Mobile Financial and Banking Services Market and Product Planning
The second element is market & product planning, which involves extensive market research and competitor analysis. A MFS provider must develop a mobile wallet solution that not only meets the needs of the customer, but is also easy to use. Additionally, the provider must definitely assess where the market is mature and educated enough for acceptance of mobile payment solutions. In this context, a business acceleration plan can be useful for the MFS provider. For short- and long-term profitability, it is also crucial to select the correct partners to join in the ecosystem.

An example of a company that provides a mobile payment solution based on identifying customers' needs and market limitations is the Alibaba Group. Realizing that Chinese customers wanted to check the purchased items before making final payment, it launched the Alipay wallet to allow them to prescreen items prior to purchase. Because of this benefit, the solution overcomes the disadvantages of weak consumer protection laws and complicated return policies for customers. Additionally, as part of its strategy to answer a customer need and enhance the overall customer experience of its offering, Alipay partnered with Samsung to allow Samsung mobile phone users (one of the preferred choices amongst its customer base ) to access Alipay directly in their Samsung Pay wallet. For Samsung, the partnership with Alipay will also allow it to circumvent local regulation barriers that make is very difficult for foreign companies to enter the Chinese market.
MFS Agility
Business Agility is the third cornerstone. An agile process will enable scaling and rapid launching of new services, but also accelerate time to market. The way to accelerate business is to entice customers with new offerings. This entails analyzing the status quo and developing several scenarios for new use cases However, identifying the use case is only the first step; implementation of the new use case must be cost-effective and should not drain internal development resources in the long term. The MFS provider must therefore make some strategic decisions, including what to develop in-house and what to outsource. Outsourcing enables the MFS provider to decrease technology barriers and accelerate merchant and other partner acceptance. Such a partner can also assist with expanding third-party partner relationships and provide a range of managed services.

According to a report by the GSMA, regulators are increasingly aware of the importance of allowing non-bank providers of mobile money services (i.e. MFS providers) to enter the market. Regulatory frameworks for the provision of mobile money services can be found in 47 out of 89 markets, where mobile money is available allowing both banks and non-banks to provide mobile banking services. These numbers are only expected to grow. The key for the MFS providers is to partner with a company that understands this complex landscape and has the capabilities to either build or enhance an MFS solution to achieve long term scale and profitability.
Learn more about a framework for building MFS solutions >>
Related Blogs
Summary
Three keys to unlocking MFS success
Summary
Three keys to unlocking MFS success