B2B2C and Banking-as-a-Platform – Finding the New Frontier for CSPs and Retailers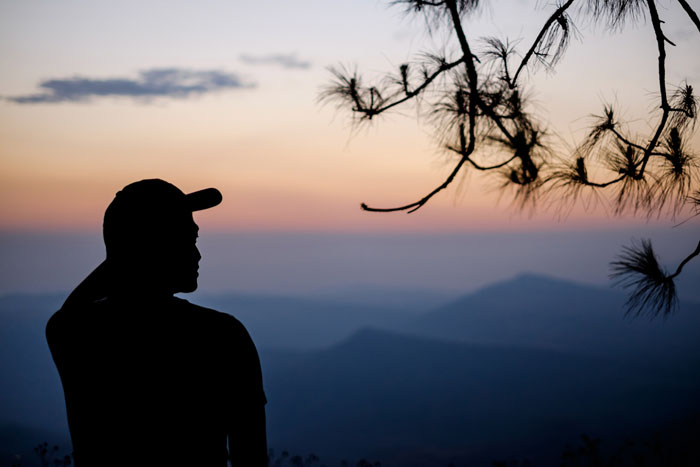 With the year-over-year increase in active mobile money accounts and the monthly value of total mobile money transactions in developing markets reaching US $19 billion at the end of 2015, one would expect this would translate into a thriving ecosystem of use cases and accelerated digitization.
New Mobile Financial Services Opportunities for Communication Service Providers
Yet this is not happening. Today, the retailer ecosystem is a closed top-down system with nearly 60% of transactions being cash-in and cash-out (CICO) and funds being transferred between the depositing and withdrawing parties (P2P). This means that although MFS is evolving, it is not expanding, since the use cases remain the same. However, this creates a new opportunity for communications service providers (CSPs) looking to join the ecosystem by utilizing the MFS platform by launching new use cases, expanding the vertically integrated MFS value chain horizontally.
Business-to-Business-to-Consumer (B2B2C)
The B2B2C model will provide CSPs and retailers with new ways to onboard new customers and increase revenues leveraging their ecosystem by launching new mobile financial services. The B2B2C trend begins with Mynt, a subsidiary of Globe Telecom in the Philippines, which recently introduced a white-label MFS platform (BaaP) for retailers to sell services to their end customers. Branded as CASA, it introduces a new service that enables Mynt to offer retailers a cloud-based, financial-grade, white-label digital money fintech platform. Powered by Amdocs Mobile Financial Services solution, retailers will be able to offer their end customers a rich menu of financial services, including bill payments, money transfers, merchant payments, and loyalty program management. In addition, a card management feature assists retailers in being able to offer a companion prepaid card to all customers, even the unbanked. Since each card is linked to the customer's mobile wallet account, they can pay for purchases at retail and online stores even without a bank account. This example illustrates how B2B2C can open up new distribution channels and competencies for CSPs.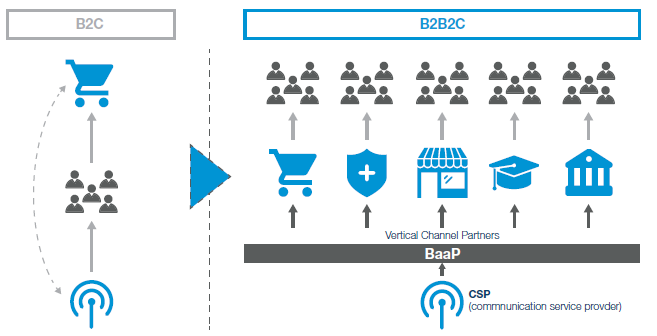 Illustrative Market Offerings by Business Model
Banking-as-a-Platform
When we take a close look at Banking-as-a-platform (BaaP), we see that it allows CSPs to become more involved in the retailer ecosystem. At the same time, it provides retailers with their own-branded services, including mobile money accounts and companion prepaid cards, as well as loyalty & rewards programs. This way, BaaP allows retailers to offer their end customers traditional financial services such as savings, loans and credit lines, which is especially important for unbanked and underbanked customers. On a technology level, BaaP is a plug-and-play platform for retailers and therefore does not require additional development.
In short, the B2B2C model has the potential to add a whole new dimension to MFS. It enables CSPs to provide retailers and other B2B partners with its BaaP managed services to supplement the current P2P and CICO transactions with new use cases. This opens up whole new avenues for expanding MFS by bringing more advanced use cases to the market. B2B2C and BaaP complement the traditional top-down approach, which means that adding additional MFS that were traditionally not part of the ecosystem will benefit CPSs, retailers and consumers alike.
References:
Staying Smart and Relevant in Banking
Why Agent Banking Is a Win-Win-Win
Connected Money: its global growth potential, and what the experts are saying
Summary
The Business-to-Business-to-Consumer (B2B2C) and Banking-as-a-Platform (BaaP) models create new opportunities for CSPs. Read on to find out more.
Summary
The Business-to-Business-to-Consumer (B2B2C) and Banking-as-a-Platform (BaaP) models create new opportunities for CSPs. Read on to find out more.