Banking on Bots: How Virtual Agents and Robo-Advisors are Disrupting Financial Services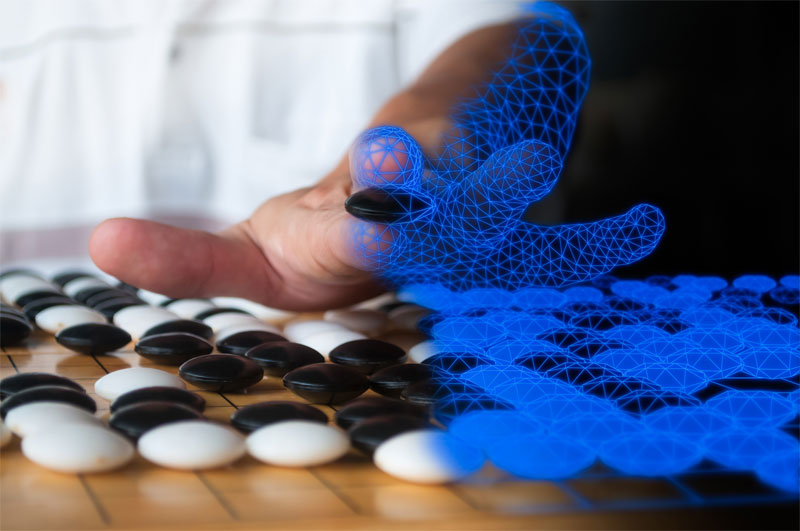 "To remain competitive, these large banks will have to adapt their traditional services by incorporating more robotics in banking that will attract more tech-savvy customers." (Business Insider)

Although, there are numerous studies – and it is no secret – that human social interactions are critical for mental and physical health (New York Times), people today are opting more and more for virtual/robotic interactions. The unprecedented popularity of messaging platforms, such as Facebook Messenger, WhatsApp, and WeChat, can be seen across all geographies, demographics, and psychographics.

And, messaging-based first-line engagements that occur on these platforms, as conducted with chatbots, has become the premier choice for consumers engaging with brands. And, with the ongoing advancements in artificial intelligence – enabling these virtual agents to better understand and address customer requests – chatbot adoption is quickly growing across multiple industries.

According to Gartner, by 2020, 85% of customer interactions will be managed without any human intervention. This is not surprising, as chatbots can provide friction-free, always-on support on consumers' touchpoint of choice – the mobile phone.

This self-service option can also introduce tremendous cost efficiencies. In financial services, chatbots are projected to help global banks save more than $8 billion annually by 2022, according to a report by Juniper Research.

Getting Innovative with Bots
In banking, chatbots are not new. Many financial services providers have deployed bots to support clients seeking to conduct basic transactions such as transfers or to make an account status verification. Yet, for those providers who aim to differentiate their offering through innovation, simple automated activities – that have become commoditized – will not serve as their silver-bullet competitive differentiator.

Instead, with the right virtual assistant, banks can offer even more advanced financial services that are completely automated and extremely valuable to clients and to the organization. Some of the ways that banks can use chatbots to drive customer satisfaction and increase cost efficiencies include:
Improving collections by proactively sending messages with an offer to help customers pay their credit card or other bills;

Making proactive marketing offers with updates about new benefits that are available;

Streamlining back office operations by letting the bots handle rote IT related activities such as granting access to internal systems and addressing requests for resetting passwords;

Reducing contact center costs by handling simple customer questions, and thus freeing up live agents to handle more complex customer issues;

Extending the bank's bot enabled services to other social networks, so customers can transact on their channel of choice;

Identifying spending patterns for customers so they can understand how they spend their money and suggest saving strategies.

Going the Extra Mile with Robo-Advisors
For those who want to raise the bar on the basic banking chatbot, providing high-end services from a robo-advisor can also be considered. This more advanced virtual advisor can, for example, create a customized portfolio and provide wealth management advice.

It is estimated that there are now over 200 robo-advisors available in the US, with more expected to launch every year. In fact, the market for robo-advisors holds great potential, with the global sum of assets managed by robo-advisors expected to grow by 68% annually to $2.2 trillion in the next five years. (AT Kearney)

The Key to Success: More Intelligent, Human-like Bots
Deploying chatbots and robo-advisors offers great potential for growing the client base with a differentiated self-service option. Yet, it is critical to make sure that the bot does not turn into a fancy IVR in disguise.

In a global study of 7,000 consumers, commissioned by Amdocs and conducted by Forrester Consulting it was noted that while virtual agents are preferred due to their convenience, nearly half of the respondents prefer their bot to resemble a human being rather than an avatar.

Moreover, the three most important capabilities that were reported to lead to customer satisfaction with bots are:
The ability to handle complex requests;
Delivering personalized offers and responses;
Having human attributes and understanding emotions.

To ensure that your virtual agents are delivering these capabilities and the kind of uniquely innovative experience that lives up to the chatbots and robo-advisors promise, financial services providers will need to implement the latest advancements in machine learning and natural language processing for ever more intelligent, human-like, and intuitive customer engagements.

To learn more about how you too can raise the bar on your mobile financial services, we invite you to reach out to us and schedule a quick chat.

References:
The Future of Mobile Commerce & Payments Sounds Remarkable
The 3 Pillars of a Superior Digital Customer Experience in Banking
The Biggest Trends and Opportunities In 2018 For Mobile Financial Services
Summary
Chatbot adoption is quickly growing in the financial services industry. Making the most of them will be key to your success.
Summary
Chatbot adoption is quickly growing in the financial services industry. Making the most of them will be key to your success.