The Ovum Decision Matrix – how to choose a Mobile Wallet Platform for your business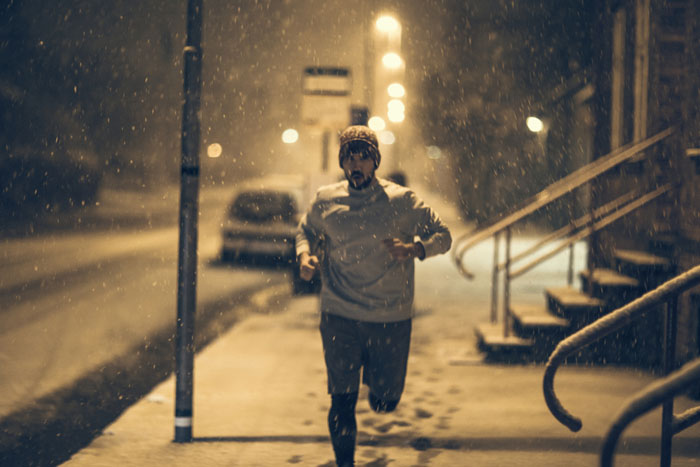 Traditional bank services are not enough to retain customers, and fall far short in onboarding new customers. Successful banks are providing seamless, easy-to-use mobile wallets that provide customers with the mobile services they need. However, mobile wallet platforms are complicated to develop, driving backs to implement cost effective white-label platforms.
White Label Mobile Wallet Selection Criteria
However, selecting the right platform vendor poses new challenges for banks. To assist in this critical decision-making process, Ovum developed the Ovum Decision Matrix: Selecting a White-Label Mobile Wallet Solution, 2016–17. The report helps banks understand and analyze the capabilities and strengths of various leading vendors of white-label digital wallet platforms.
Ovum's report is a must-read for three important reasons:
It provides an overview of the latest technological, commercial and market developments in the mobile wallet market.
It helps to understand the key competencies of wallet vendors based on parameters that are critical to understanding the long term strategic and roadmap questions in implementing MFS wallets
It ranks the leading vendors according to how high they scored regarding their technology, execution and market impact.
To benchmark the various vendors, Ovum analyzed market presence, technology and existing deployments of the market leaders, crafting a score that gives banks the comfort level they need when assessing vendors and their platforms.
Mobile Wallet Vendors Market Presence
Ovum concluded that, in contrast to a few years ago, leading platform vendors are now able to support national-scale mobile wallet rollouts for large-scale tier-one institutions in the financial services sector. The report points out that in several cases ("including most notably with Amdocs"), the overall penetration of these white-label wallet platforms has been boosted by the vendor's activity in neighboring vertical segments, such as telco and retail.
Regarding Amdocs, Ovum concluded:
"Amdocs' U:Market is among the most widely deployed wallet platforms under review in this report and currently holds over 40 deployments globally… Unlike many of the other white-label mobile wallet platforms surveyed by Ovum, Amdocs has a broad spread of live deployments across all operator tiers, including both very large-scale globally active players, and small-scale, regional wallet service providers."
Mobile Wallet Technologies
Overall, the current leading white-label mobile wallet platforms have a solid level of functionality, utilizing a service-oriented, modular, and future-proof architecture. This provides easy integration with third-party and back-office systems and a high degree of configuration through the use of APIs, SDKs, and dedicated integration layers.
When looking at Amdocs U:Market white-label mobile wallet platform, Ovum concluded: "The Amdocs SOAP interface provides the service provider with the flexibility to independently add a wide variety of interfaces to the Amdocs Mobile Financial Services platform, making it channel-agnostic and providing users with control over building their own ecosystem. The interface provides access to most self-care and transaction functions, as well as the ability to query information such as retrieving agent transaction information".
Mobile Wallet Platform Deployments
Ovum concluded that compared to its previous report, the scale of deployments among vendors shows more diversity and the amount of live wallets keeps on growing globally. However, most vendors tend to deliver on-site or hosted deployments, and avoid cloud-based as-a-service delivery models. Ovum points out that Amdocs is the exception, concluding that "Amdocs has the broadest range of deployment options and, unlike the competition, has experience with each approach."
Conclusion
In its vendor analysis of Amdocs, Ovum concluded that in the mobile financial services space, Amdocs launched one of the earliest mobile payment platforms ever, and also gained leadership through several strategic acquisitions. Amdocs' U:Market is also widely deployed at 40 mobile wallet providers globally, including issuing banks, third-party payment providers, and telcos.
To quote from the report: "The high level of flexibility and configurability that Amdocs can provide to potential wallet service providers, in both functionality and deployment models, means that the U:Market platform is well suited to most markets. As such, Amdocs' U:Market should be strongly considered as part of any vendor selection exercise in the white-label mobile wallet space."
To learn more, download the report.
Author: Jonathan Kaftzan is responsible for defining, creating and implementing the marketing and business strategy, thought leadership, and roadmap for Amdocs' Digital, Intelligence & BSS solutions. When he's not exploring our digital future, Jonathan regularly heads out to sea, where he is a certified international yacht skipper and instructor.
References:
A Wallet Platform Worthy of my Mobile Phone
Connected Money: Its global growth potential, and what the experts are saying
Growth Tips for MFS Mobile Money Providers
Summary
Mobile services are critical, but how can banks choose the right mobile wallet provider?
Summary
Mobile services are critical, but how can banks choose the right mobile wallet provider?