Why Agent Banking Is a Win-Win-Win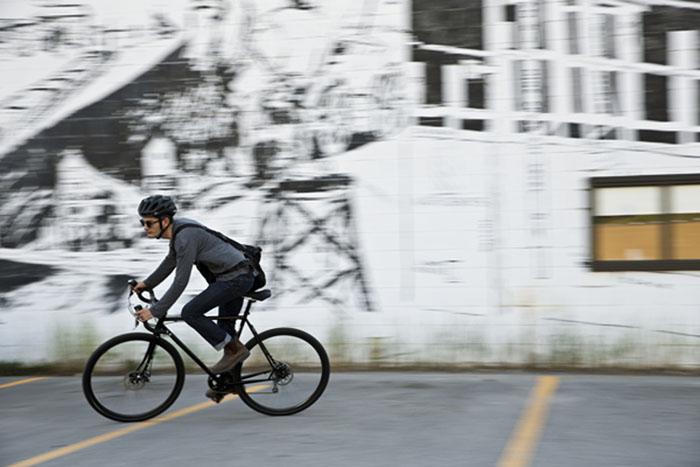 Trends in Banking Branches and the Banking Reach Problem
In emerging markets and rural areas, traditional banks have a hard time reaching customers. Opening and operating traditional bank branches is often not cost-effective. Operating a bank branch entails having at least one teller at the front desk, a bank manager, bank employees specializing in e.g., mortgages and loans, and security. This is one of the reasons that banks are closing rural branches. In the Philippines, the number of rural banks has dropped from 778 in 1999 to 514 in 2015.
Rural bank customers also have to travel extensively to visit their bank branch. For example, the average rural customer of the State Bank of India (SBI) has to travel around 8-20 km to the closest branch.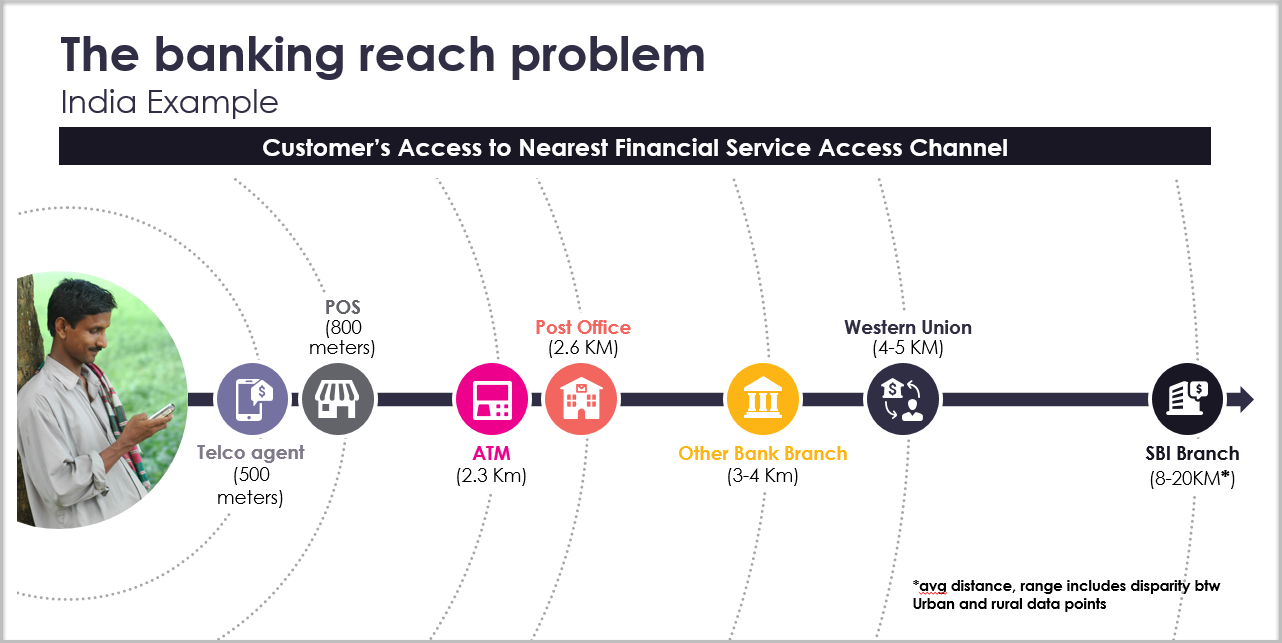 Agent banking, consisting of a network of banking agents who act as physical bank branches for MFS, is the answer. Banking agents can be telcos, e-wallet providers, retailers, etc. The travel distance to e.g., a telco agent is less than 2km for that same SBI bank customer.
Agent Banking is a win, win, win for Telcos, banks and ewallet providers and retailers
The three stakeholders in the agent banking constellation are: the banks themselves, the banking agents and (of course) the customers. All of them benefit from the agent banking network model.
The banks will be able to expand their customer base by onboarding new customers that were previously out of their reach. By having banking agents instead of more physical bank branches, the costs for infrastructure and manpower are reduced, while revenues are increased.
The banking agents benefit since they generate additional income, including sales from additional walk-ins. They can also differentiate themselves from competitors since they are now affiliated with well-known banks.
Last but not least, the previously unbanked and underbanked customers have now easy access to a financial institution near them. Apart from reduced travel time and expenses, the transaction fees are also lower.

The Agent Banking Model is a global success
The agent banking model has proven to be successful in Latin America, Africa, India and the Far East. For example, the Kenyan Equity Bank was able to become profitable by reaching the mass market for deposits via its agent banking network. This success was enabled by the local government's strategy to increase the percentage of banked Kenyans from 30% in 2013 to about 70% by 2030. To enable this, the government amended the Finance Act 2009 allowing banks to use banking agents to offer services on their behalf.
If we look at Latin America, we see that the leading countries that allow (and benefit from) agent banking are Colombia, Brazil, Peru and Mexico. In FINCA has introduced agent banking to keep customers safe. Since they had to travel long distances to their bank branch, they were at risk of being robbed. Furthermore, they were also losing time and productivity due to the long journeys. The agent banking network consists of local merchants and shopkeepers who provide basic banking services. Due to the success in the Democratic Republic of Congo, FINCA has since introduced agent banking in Tanzania and Zambia.
In Bangladesh, Bank Asia announced in January 2017 that it will add 2,000 agent banking outlets to its existing 1,200. The bank originally launched its agent banking network in 2014 when the central bank allowed agent banking in the rural areas where banks have no branches.
Agent banking is banking on the future
As we have seen above, agent banking is a win-win-win for all parties involved. The agents win since they are able to sell a greater variety of specialized products and services on behalf of the bank to customers in remote regions. The customers win by getting easy access to accredited financial services providers and the banks win since they are able to increase their market share.
Agency banking will play an important role in the coming years for financial inclusion. Acting as "proxy banks", agents will provide individuals and small businesses with the finance services they need to stimulate local development and economic growth.
To learn how to implement an agent banking network read Amdocs MFS agent banking overview or contact us.
Author: Justin brings more than two decades of experience in the technology and finance domains. He is a strong advocate of financial inclusion and branchless banking and has a filed a number of patents to advance the usability of these services. On the personal front, Justin nurtures a passion for golf, radio control airplanes, development and aid work in developing countries, and spends time with his family.
References:
Agent banking can grow your business
The 3 Pillars of a Superior Digital Customer Experience in Banking
How Banks in Asia's Emerging Markets Can Capture the Millennials MFS Opportunity
Summary
Agent banking helps extend the reach of financial institutions
Summary
Agent banking helps extend the reach of financial institutions