Why Companion Cards Are the MFS Industry's Blue Ocean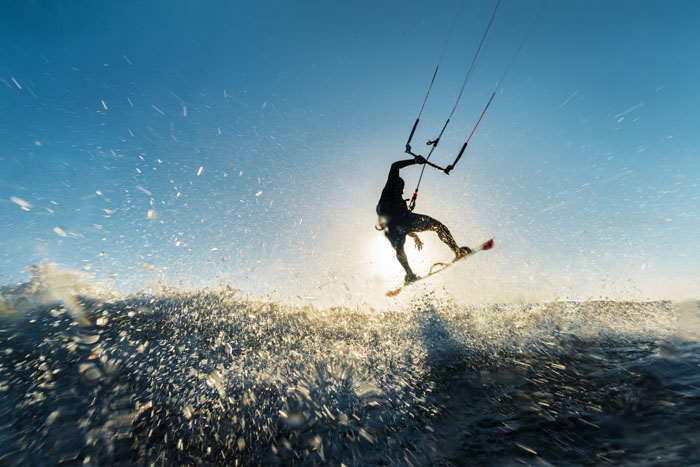 Companion cards (debit or prepaid cards that are tied to a mobile money account) are the "blue ocean" of the MFS market, since they not only help diversify the use cases offered in mobile money but also help ensure that the money continues to circulate within the mobile money ecosystem. The latter is especially important, since currently 90% of transactions are P2P and cash in cash out (CICO) leaving a whole ocean of untapped MFS open to be conquered. As a result, the ecosystem is static and although MFS are growing in volume, they are hardly expanding since only a few use cases have been introduced.
Companion Cards Expand Mobile Money Offerings
Companion cards (plastic or virtual) allow mobile money providers to expand their offerings with additional mobile financial services such as merchant payments, e-commerce and ATM withdrawals. This opens up the ecosystem that is currently characterized by closed loop payments to not only expand the use cases, but also reach and onboard new customer groups.
Companion cards bring additional value to both the suite of services as well as the mobile money ecosystem, and are gaining ground. According to the GSMA, at least 24 mobile money deployments globally are already offering a companion card.
For instance, in Latin America (where approximately 30% of all mobile money deployments offer companion cards) it enables greater financial access and inclusion. Furthermore, companion cards can also reach and onboard new customers such as millennials (who are open to, and willing to try out, new experiences) and the growing middle class in such developing countries. Overall, companion cards enable MFS providers to increase engagement with their customers as well as brand loyalty. In short, companion cards are a valuable addition to mobile money wallets.
PCI Compliant Companion Cards Require Different IT and Marketing Solutions
To add companion cards, MFS providers must consider the implications for their existing IT infrastructure, the impact on their logistics and distribution, their overall business and product positioning as well as their marketing.
On the technology side, companion cards require adjustment of IT systems and processes, such as issuing the Issuer Identification Number (IIN) and authorizing APIs. This requires a PCI-compliant Companion Card Management System (CMS) that allows for creating and managing physical and virtual consumer payment cards, including activation, associating cards with consumer accounts, and validating cards during the payment process.
Companion cards also require some additional logistics and distribution adjustments. If a provider decides to brand the companion cards, this entails embossing of the cards as well as delivery of the cards to the customers. If using external postal services might not be the best way, an alternative delivery service is needed. If a provider opts to keep the companion card unbranded, it has to decide if the companion cards will be distributed through mobile money agents or a third-party distributor.
Companion Cards Marketing Segmentation Decisions
For business and product positioning, providers should evaluate how offering companion cards can attract new customers, increase engagement with existing customers, and provide additional visibility and brand awareness for mobile money in general and their specific brand.
They may opt to provide companion cards for their whole customer base, or only to specific customer groups. Furthermore, they need to position the companion card in their overall offerings and promote its benefits without cannibalizing other MFS offerings such as mobile wallets.
To conclude, companion cards enable additional use cases and accelerate mobile money usage. By adding virtual or plastic companion cards, consumers can use their mobile wallet experience for additional services, such as mobile commerce, ATM withdrawals and merchant payments. For the MFS industry, this means that the mobile payment ecosystem becomes far more dynamic, with onboarding new customer groups and providing additional services that were previously not part of the mobile wallet.
References:
Is the Financial Services Industry the Friend or Foe of MFS? (Hint: Think Bestie)
Growth Tips for MFS Mobile Money Providers
Agent banking can grow your business
Summary
There is an ocean of new opportunity for MFS providers. Companion Cards are a valuable addition to mobile financial wallets.
Summary
There is an ocean of new opportunity for MFS providers. Companion Cards are a valuable addition to mobile financial wallets.