Orchestrating CSPs' virtual assets in the journey towards actual 5G monetization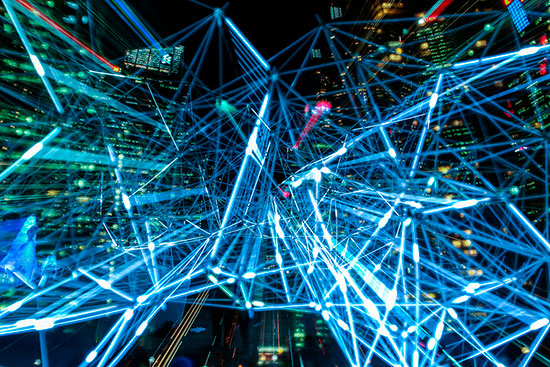 5G and the technologies that enable it are key drivers for ultra-low latency and faster mobile broadband applications and use cases. It is against this background that 3GPP's 5G specifications release is behind many of the decisions of service providers to invest in their networks to support and monetize 5G use cases.
Accelerating the evolution to 5G network infrastructure
Amdocs is a leading vendor in the network function virtualization domain. We are also an active partner to both CSPs and other industry leaders in the quest to create and showcase valuable 5G use cases. Our ability to do this is based on a number of factors. Firstly, our history as a trusted advisor throughout the major industry transitions over the past 35 years. Secondly, as a result of our leadership and key contribution to ONAP (Open Network Automation Platform) and our work with its early adaptors, which will be critical to any 5G future architecture.
One of these industry leaders is Intel, whose new reference design now enables service providers to deploy new, revenue-producing services, supporting a variety of use case such as virtual, merged, augmented reality, retail, industrial, IoT, and gaming. Together, our two companies provided live demos of Intel's new 5G network infrastructure reference design showcasing mobile edge cloud computing at 5G World, MWC NA and India Mobile Conference.
Intel's reference design showcases how virtualization that traditionally occurred in the back end and core, has moved toward the RAN and the network edge, thereby enabling 5G to fulfil on its promise. But such ability creates the need for end-to-end service orchestration across the multiple network domains – something which Amdocs NFV powered by ONAP is able to do very well. Let's look at a couple of common 5G use case enablers in this context; namely, vRAN (virtual radio access network) and MEC (multiple access network edge computing). The support of a vRAN is considered a prerequisite for the evolution of 5G by utilizing network slicing, which must support different connectivity and performance requirements associated with varying use cases and monetization possibilities. Meanwhile, MEC utilizes virtualization and cloud computing technologies to run and manage applications and services at the edge of the mobile network, thereby providing a low-latency, high-bandwidth service experience.
The 5G use cases
Amdocs, Intel, Mavenir, Radisys and Wind River have partnered to develop a pre-integrated solution utilizing commercially-available components based on the Intel 5G infrastructure reference design blueprint.
This fully integrated solution comprises the virtualization platform, vRAN radio and vBBU elements, vEPC, server hardware and Amdocs NFV powered by ONAP.
Within this solution, Amdocs NFV powered by ONAP provides the end-to-end service automation and orchestration, managing the lifecycle of individual services and their network slices, while also handling the assignment of the underlying resources by the network infrastructure.
Amdocs is proud of our collaboration and interoperability with our partners – as well as our joint quest to drive innovation in the industry and accelerate the evolution to 5G.
For more information read the joint solution overview
About the author: Ofer Farkash is Product Marketing Manager, Open Network
Related Blogs
Summary
Amdocs leads the way in the network function virtualization domain and partners with industry leaders in the acceleration of the evolution to 5G network infrastructure. Here's why...
Summary
Amdocs leads the way in the network function virtualization domain and partners with industry leaders in the acceleration of the evolution to 5G network infrastructure. Here's why...