The 5 key capabilities required for achieving an intelligent 360-degree view of customers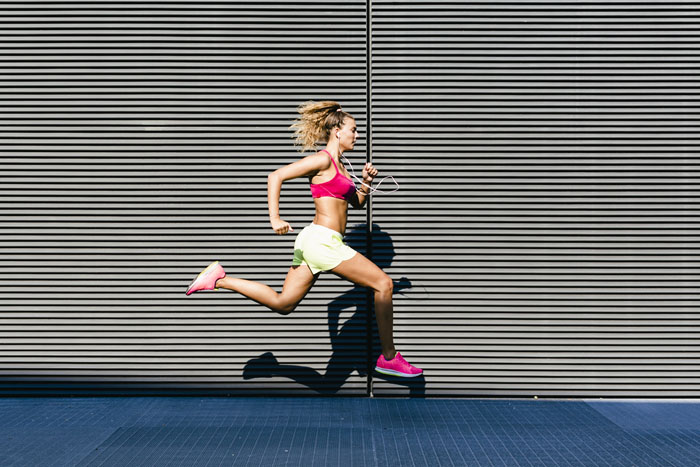 It is no surprise that obtaining a single view of customers has been deemed a marketing 'nirvana'. Knowing exactly what customers want, and delivering relevant, personalized and proactive customer experiences at just the right time and on the customers' channel of choice is clearly the key to better customer relationships. And better customer relationships are the key to business success.
"But while a consistent, unified customer view is beneficial, it can also be a difficult, time consuming process." (Dun & Bradstreet).
Indeed, as great as the need is for a unified and inclusive view of customers, the challenge to attaining it is greater. Namely, it requires a complex amalgam of capabilities and infrastructural readiness, including:
Accessing relevant data in real-time

Pooling and analyzing customer data from across multiple fragmented systems

Aggregating customer data from both internal and external sources

Ensuring that the data is of high quality and relevance

Collecting data not only from CRM or Master Data Management (MDM), but also knowing everything there is to know about engagement history, the customer journey, past behaviors and preferences, as well as the current context

Compiling and transferring an up-to-date view across channels and service agents, including the engagement center, the sales rep in the retail store, chatbots, and online web service agents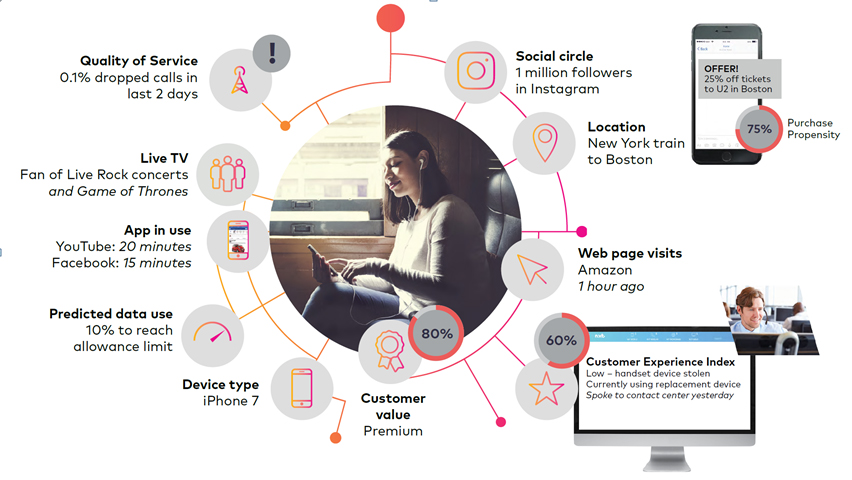 A 360-degree view of the customer
Furthermore, to make effective use of the complete customer view (assuming it can be attained), service providers will not only need to incorporate all this fancy data footwork, but they will also need to calculate real-time customer KPIs such as churn risk, purchase propensity and the ability to trigger proactive notifications to both service reps (virtual and live) and to the customer him/herself, i.e. with next best action recommendations.
Needless to say, this is a tricky and very difficult proposition.
But, if service providers could achieve all of this, they could take the customer experience and customer relationship to new and greater heights. They could engage intuitively with customers, anticipate their next step to provide the information they are seeking, make the best offer for their needs, and even execute real-time ad customization, adapting ad content and bids on paid media based on the real-time context and intents of each customer.
The Intelligent Customer 360
At Amdocs, we have leveraged our 35 years of experience in partnering with the world's leading service providers, as well as extensive development efforts to deliver an artificial intelligence-driven solution to address these challenges. The Intelligent Customer 360, which provides just what service providers need for attaining and leveraging a complete and real-time customer view, is a part of aia, Amdocs' intelligence platform.
It includes the 5 key ingredients for achieving a single customer view:
Real-time data integration: Streaming real-time data from multiple, dispersed operational systems, and from first-party and third-party data sources while ensuring the data's highest quality, updating customer data with each new moment and event as it happens
Customer ID matching: Correlating customer information using multiple, different IDs from any channel such as web, network, mobile, operation systems, social media, etc.
Customer circles: Managing relationships between customers' circles (work colleagues, social circles, shared profession, shared hobbies, etc.), and multiple profile types such as subscriber, customer and household, storing different attributes for each profile type
Real-time customer KPIs: Tracking, compiling, and generating customer KPIs such as a Customer Experience Index (based on parameters such as network experience from the past week), propensity to purchase packages online (based on parameters such as recent web pages), and social influence (based on parameters such as recent purchases compared to social circles)
Real-time triggers: Triggering proactive notifications and next best actions and offers in real time to customers to enable revenue growth, reduced churn, and enhanced customer loyalty
A complete customer view may be difficult to attain. But doing so in real-time and continually updating the data is even more difficult. However, with the right capabilities in place – with high quality, fresh data and advanced artificial intelligence – this is certainly within reach.
To learn more about how you, too, can leverage an intelligent customer 360 to collect customer information, extract intelligent insights and drive action contact us for a demo.