How an AI-driven 360-degree customer profile helps service providers outperform customer KPIs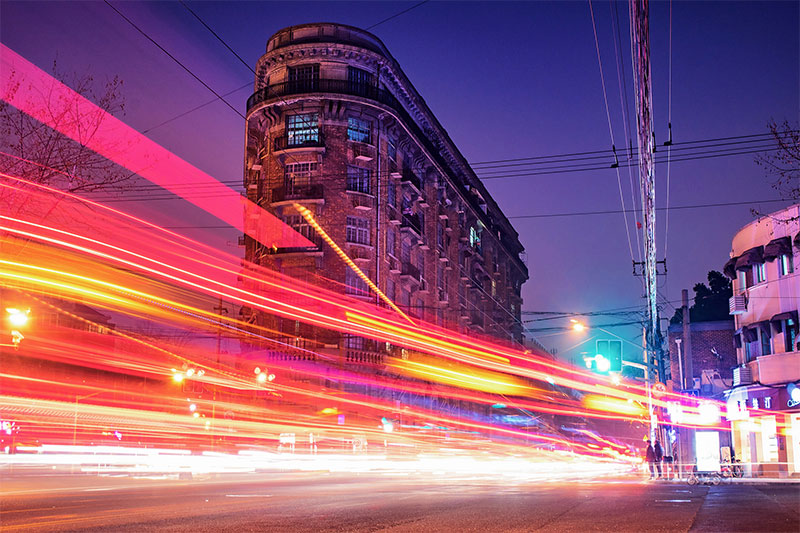 Why a 360-degree customer profile?
Consumer expectations from communications and media service providers have never been higher. By consumers, we're talking about the always-on, hyper-digital consumers who don't belong to the same old segmentation categories of yesterday. Today, it's no longer about Gen X, Y, or Z. Rather, it's about Generation C, which is neither defined by age nor other demographics: it's about caring deeply about creation, curation, connection and community. It's both an attitude and a mindset.
This attitude and mindset are also about expecting the kind of experience that digital natives such as Amazon, Uber, and Alibaba deliver. What Generation C, and – quite frankly – nearly all consumers expect is to have the digital native experience replicated by their service providers.
Once we order a service, we want to consume it immediately. We can hardly wait two weeks to get our package upgraded. If we start experiencing a network issue, we don't want to have to explain it to the service rep at the contact center. We expect the rep to do the explaining and let us know how the issue is being resolved. And, if our data package is about to expire, we definitely don't want it to happen in the middle of the big game or season finale we're streaming on our mobile device.
This is why service providers need to be proactive in finding out exactly what we want, why we want it, and how to best deliver it. And, the only way to make this happen is to get a full and accurate view of customer preferences, activities and interests – in real time. This is what a 360-degree customer profile that is driven by artificial intelligence (AI), is all about.
The challenges & risks of not making it happen
"But while a consistent, unified customer view is beneficial, it can also be a difficult, time consuming process." (Dun & Bradstreet).
With customer data typically scattered across multiple, siloed business support system (BSS) stacks, the result is a fragmented customer profile rather than one that is integrated and inclusive. This means that the implication of customers' past behaviors and preferences are obscured, and real-time events and opportunities are left untreated. To complicate matters further, consumers are using multiple devices and consuming numerous services across various lines of business, making it all the more difficult to get that complete view.
Despite these challenges, the ability to access a unified customer profile is not something on which service providers can compromise. If they can't deliver on customer wants and needs, and the experience delivered does not meet expectations, the risk of churn is astounding with nearly 90% of consumers saying that they have moved to a competing brand after having a bad experience.
For service providers, this should be very worrisome. According to the TM Forum whitepaper, "The CSPs Guide to AI-Driven 360˚ Customer Profiles," numerous reports on customer experience have consistently returned findings that service providers are lagging behind all other verticals in this area, "and they have the churn rates and Net Promoter Scores (NPS) to prove it."
But, the upside is huge
When service providers can aggregate customer data from the sources that feed the 360-degree customer profile, the upside is immeasurable.
To achieve this, they first need to pool together data from:
All channels: web, device, contact center, store, messaging, social media
Business systems: CRM, billing, ordering
Operational systems: OSS, network, usage, location, QoS
And they can't stop there. They also need to enhance the profile with analytics and infuse this data with AI and advanced machine learning. When compiling all this data with that which can – and should – be extracted from real-time events and infusing it with AI, they can gain access to strategic customer insights such as:
Understanding the history of interactions; i.e., which channel customers come through, what kind of experience they've had, the customer journey, and whether it was about care, a bill received, a top-up or other
Understanding the current customer experience, preferences, sentiment, etc.
Identifying profile types and the relationships among them for creating more engaging and valuable offers and packages
Identifying changes in behavioral patterns that signal threats (e.g. churn) or opportunities (e.g. cross-sell)
Then, armed with AI-driven, customer-centric insights, they can be proactive in:
Preventing bill shock
Proactively mitigating churn risk
Leveraging propensity to purchase a new service or consume new content
Predicting channel deflection opportunities for increasing self-service
Responding to trends uncovered in social media
Correcting network issues before customers call to complain
As such, we can see how critical a 360-degree customer profile is to achieving and outperforming customer KPIs, such as NPS, ARPU, retention, average handling time, first-call resolution and many more.
To learn how Amdocs can help you leverage an AI-driven 360-degree customer profile and outperform your customer-centric KPIs, we invite you to reach out to us at intelligence@amdocs.com.
Summary
Impact of AI-driven 360 degree customer profile for service providers
Summary
Impact of AI-driven 360 degree customer profile for service providers