How Digital Insertion Enables Service Providers to Deliver a Superior Retail Experience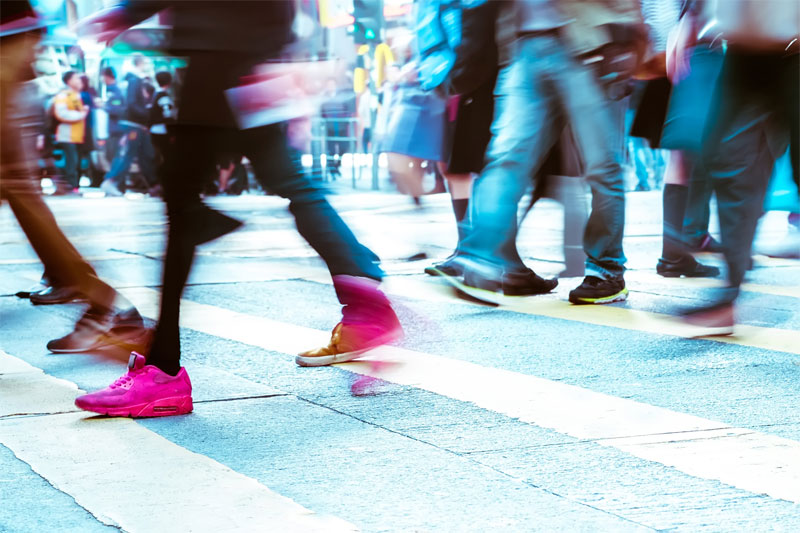 When we think about the digital experience, we naturally think of the innovative ways service providers can engage with their digital customer. We think of how this always-on, always connected customer is deeply informed, and wants to be in control of the experience, products and services that are selected, and on which channel the customer's engagements take place.
When we think of all the digital channels and experiences that can delight these customers, we generally think about in-app self-service, messaging with a chatbot, or transacting with a virtual assistant.
However, in considering the make-up of superior digital customer engagements, we should remember that they do not exist solely in the online or virtual world. Nor do they stop at the door of the physical retail store. On the contrary, every digital transformation – in order to be successful in delivering on the omni-channel promise – needs to also consider the retail store; this consideration should be on two levels:

The in-store experience itself, and

How the store experience is seamlessly woven into the broader fabric of the omni-channel journey.

Digitalizing the in-store experience
Imagine walking into a retail store to be greeted by a rep who, as soon as you provide your name, does a few quick taps on his tablet to receive information about how you just recently upgraded your bundle and device, how you were also looking for self-service support on the website to activate your SIM, that you tried the online chat but were provided the recommendation to go into the store (the SIM just wouldn't activate). The rep also knows that your older son is about to graduate high school and will likely need an extended plan for when he goes away to college.
Imagine, then, that this rep, before you say anything, immediately offers to help you with your SIM and then makes you an offer that is precisely attuned to you and your family's needs.
The ability to deliver such an experience in a physical store requires a digital transformation of that store. Digitalization delivers many benefits:
Personalized and contextual customer engagements enabled by delivering comprehensive information about each customer, their profile, past preferences, and recent actions directly to the store rep

Empowers reps with real-time guidance on the next best offer and next best action to increase success rates with upsell and cross-sell

Ensures a seamless, connected journey across all channels to decrease friction, customer frustrations, and handle times

The digitalization challenge
Making this change in the form of digital insertion can be a complex matter that requires integrating multiple back-end systems and connecting the seemingly disparate multi-channel engagements into one seamless and consistent omni-channel journey.
This can be challenging as it has traditionally required major changes to back-end systems and a restructuring of complex internal business processes.
DigitalONE enables the digitalization of the retail store
DigitalONE is a digital enablement platform that addresses this need. It enables service providers to focus their transformation on one (or more) channels at a time, such as the retail store.
It does this with its unique architecture which is open, system-agnostic, microservices-based and driven by DevOps principles, providing the agility required to transform any channel to digital without making full-scale changes to the BSS or overhauling internal processes.
Digital in action: XL Indonesia
DigitalONE is helping services providers all over the world accelerate their time to market with innovative new digital services. One example is XL Axiata, a wireless provider in Indonesia with 46 million subscribers who are primarily prepaid within a highly competitive market.
XL was looking to expand and enrich the sales mindset of its retail agents by delivering relevant customer information to them in real time, which would enable them to personalize offers and more successfully convert care engagements into upsell opportunities.
The provider came to Amdocs and selected DigitalONE for its digital insertion project, focusing on enhancing the customer experience in its retail stores.
XL and Amdocs executed a design-led thinking process to arrive at a deeper understanding of customer needs and how internal processes and agent behaviors were impacting the in-store experience. This, along with the powerful DigitalONE platform, enabled XL to digitalize the in-store experience and processes within just three months.
This digital insertion effort was so successful that XL, together with Amdocs, won the Global Telecoms Business Award for consumer services innovation in May 2017.
Learn more about DigitalONE success stories.