How a Platform Approach Enables Service Providers to Become De-Facto Digital Natives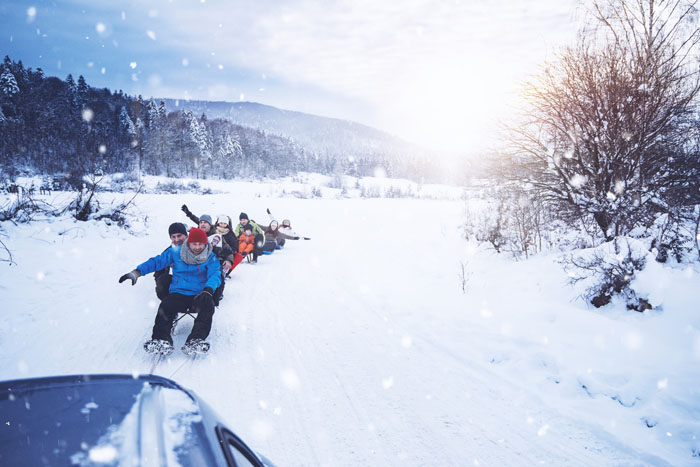 The Case for Speed
With the pace at which innovative new features and experiences are being introduced by digital giants such as Google and Facebook, the standard for speed has never been higher. To meet customers' expectations as well as to create a competitive edge, service providers are seeking to acquire greater capabilities for launching new services and releasing new functionality not every few months, but weekly, daily, and in some cases even hourly.
Here Comes the Monolith
However, service providers often find that being agile and having the ability to launch innovative services at the speed of digital is a great challenge. The inter-dependencies of multiple monolithic systems and the fragmented nature of operational and business processes make launching even seemingly 'simple' services a complex task.
For example, if your customers expect to be able to activate a new SIM card on their own, without having to come into the retail store – developing such self-service capabilities in a monolithic environment might require a full upgrade of both front and back-office systems, which can take several months and might come with not a few associated risks.
A New Revolutionary Approach: The Digital Enablement Platform
To improve time to market and achieve greater agility, service providers would greatly benefit from adopting a new approach. Namely, the optimal approach for these needs is a digital enablement platform that offers the set of capabilities required for the kind of speed that brings the competitive edge.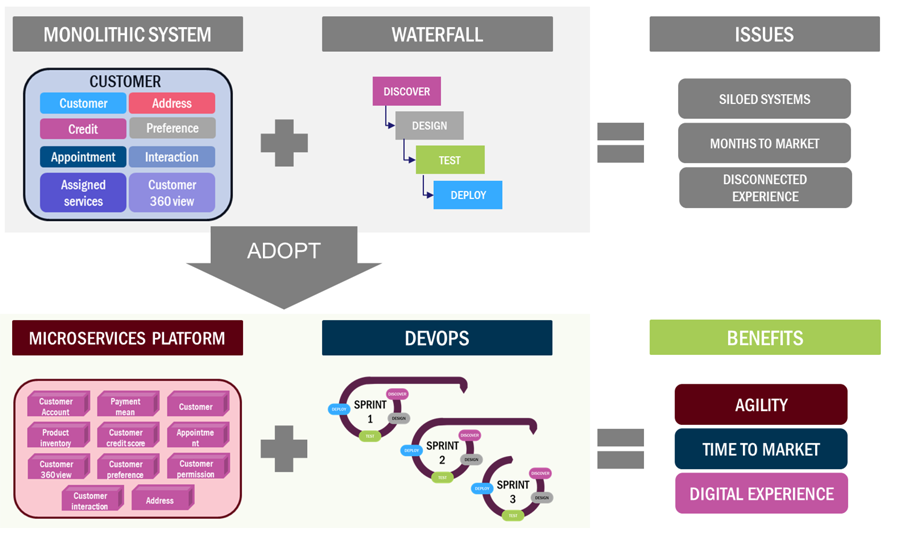 Figure 1: Adopting a microservices-driven platform with DevOps principles delivers multiple benefits (Source: Analysys Mason, 2018)
A digital enablement platform designed for success is:
Open to greatly simplify the process of delivering services across new platforms, applications, and media. Having open APIs also increases agility and the efficiency with which third party services can be delivered, eliminating the need for in-house development.

Cloud-native for more efficient use of resources with containers, making application development and operations more efficient through automation, and for leveraging on-demand computing power.

Micro-services based, enabling lightweight, self-contained, and loosely coupled services to be developed and tested quickly and fixed on the fly, rather than waiting for longer upgrade cycles. This enables service providers to launch as many or as little services at a time, at their own pace – accelerating time to market.

Driven by DevOps methodologies and principles that bring software development and operations functions together right from the start of the product lifecycle. DevOps enables continuous integration/continuous deployment (CI/CD), for continuous software releases that can be deployed in live operations every few weeks.
The Importance of Enabling Bi-Modal
Another important factor is that the enablement platform should allow for a bi-modal, hybrid approach for when incumbent systems are adequate for some but not all functionalities required for greater agility.
Clearly, a full forklift of BSS systems is not always a practical approach to going digital. Therefore, a platform that can co-exist with legacy systems, yet – at the same time – enable agility in developing and delivering innovative services, at the pace of digital natives, is critical for success.
And with a Good Measure of Intelligence
Furthermore, a digital enablement platform that combines best-of-breed artificial intelligence (AI) engines, machine learning, and cognitive capabilities, enables each customer engagement and related processes to be infused with and driven by intelligence. The benefits of intelligence-driven processes include personalized and contextual customer engagements, decreased cost to serve with 'smart' self-service options, and much more.
Get Ready to Compete As A Digital-Native
"It is impossible to predict what will come next, but we know future changes will occur more rapidly than past ones."(Analysys Mason).
When it comes to everything digital, we know that the rate of change is constantly accelerating. Yet, by adopting a digital enablement platform service providers can always be prepared for the unexpected, whatever change may come their way, and become leaders in the digital economy.
Learn more and download the Analysys Mason whitepaper.