Navigating the path to AI maturity for CSPs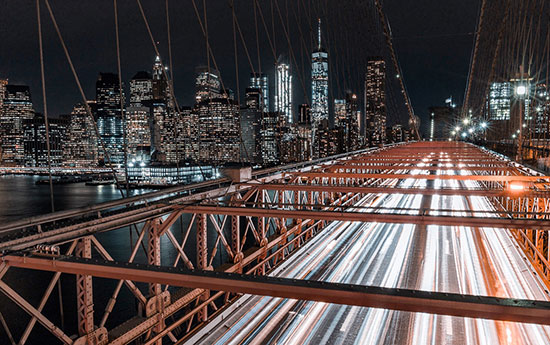 The Ovum-Amdocs AI maturity assessment model for CSPs
There is no doubt that leveraging AI can benefit CSPs - the challenge is how to go about this in a way that produces optimum results and competitive advantage. The way forward will ultimately be determined by a CSPs AI readiness and capabilities, in other words, the CSP's level of AI maturity. We have identified four core phases that encapsulate different levels of AI maturity: AI Novice, AI Ready, AI Proficient and AI Advanced. Ovum – in partnership with Amdocs - has designed a corresponding assessment model that identifies the AI development phase to which a CSP belongs. The model is based on detailed assessment criteria spanning five core pillars: strategy, organization, data, technology and operations. This gives CSPs a means to gauge the state of their AI abilities and limitations. The net result is a detailed, actionable assessment of a CSPs AI positioning that will help them understand where they are strongest and where they are less adept. To further help CSPs, we have crafted recommendations that are tailored to each AI maturity phase and across each core pillar.
Aim high: becoming an AI-Advanced CSP
Today there is great variation in terms of where CSPs are situated on their journey to AI maturity. Some have already committed to AI, with a defined AI strategy and AI solutions of some kind in place. Others are still experimenting with new capabilities as their confidence grows. Many more are at an earlier stage altogether, formulating a plan of action or even wondering how to take the first step. The ultimate goal is for a CSP to become AI Advanced. This will not be easy and will not necessarily happen in perfectly synchronized way across strategy, organization, technology data and operations. But with understanding, guidance and the right solutions, CSPs will get there. AI Advanced CSPs have a well-defined, long-term AI strategy that is viewed as integral to digital transformation. There will be a dedicated, generous AI budget and the high level strategic approach to implementation will be based on a central AI platform with corporate wide standards for deployments across operations.
Learning from the best in class - AI Customer Service and Beyond
AI Advanced CSPs are the ones to watch and learn from, and you will recognize them because of their innovative flair and the way they do things differently:
They use AI to improve customer service by adapting in real-time to the specific profile, needs, and real-time state of each individual customer

They use AI to provide personalized, contextual offers to each customer at precisely the right time.

They use AI to proactively resolve customer issues, by analyzing the common patterns that lead to calls and their root-causes, and then providing proactive resolutions and automatic self-healing processes

They use AI to empower customers with self-service capabilities across digital channels, by providing them with relevant insights and personalized recommendations

They use AI to guide contact center agents in providing more personalized and timely resolutions to each customer

They use AI to better plan the products they sell through an advanced machine learning algorithm

They use AI capabilities to create new digital offerings

They use AI to offer adaptive networking optimization, optimize capacity allocation, and predict congestion to deliver the best possible service levels to customers.
Still work to be done – even for AI-Advanced CSPs
CSPs that achieve AI advanced scores have done extremely well, but they cannot be complacent or assume that their work is done. They must keep ahead of new developments in AI, have the agility and flexibility to adjust their strategy accordingly to make the most of new opportunities. An AI Advanced CSP will need to move quickly to implement additional AI technologies and/or capabilities that will further enhance C2B and B2B use cases. AI advanced CSPs should continuously seek new data sources / types that could enhance existing AI powered use cases or digital services, generating new opportunities. This means the data architecture will have to evolve in parallel, bringing new capabilities to acquire, store, and manage new data types. CSPs who understand this cycle of protection and innovative use will stand out from their competitors.
To learn more from Ovum's recommendations for accelerating your AI journey, as based on the AI maturity level of your strategy, organization, data, technology, and operations, we invite you to download the report, here.
Related Blogs
Summary
The path to AI maturity is paved with strategy, organization, data, technology and operations. Are you ready to become an AI Advanced CSP?
Summary
The path to AI maturity is paved with strategy, organization, data, technology and operations. Are you ready to become an AI Advanced CSP?