When Going Digital, You Gotta Get Smart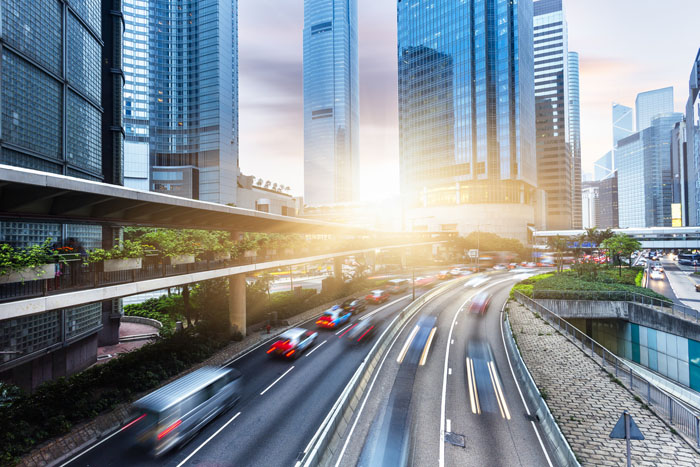 Does your chatbot understand: "Help, I've lost my galaxy"?
The Power of Intelligence
Imagine you could intuitively understand, and even anticipate customer needs. Imagine you could automatically adapt engagements and offers to address these needs – in real time. What if you could effortlessly and automatically improve customer experience, or dynamically manage the product catalog? And imagine doing all of this in real time, with minimal to zero human intervention.
(Mastering non-human services is a must for every communications service provider (CSP). Consider this: according to Gartner, by 2020, 85% of your customer relationships will happen without a human involved).
Just think of the possibilities for driving growth if you could manage the full customer lifecycle – from onboarding to renewal ­– with intelligence, doing just the right thing with each and every customer, at precisely the right time.
The great news is you don't have to imagine all this. With artificial intelligence (AI), it's all possible.
This is the power of artificial intelligence. With AI there is a huge opportunity right now for you to completely change the rules of the game, and revolutionize how you do just about everything that's important to the business.
Becoming an Intelligent Digital Service Provider
If you too want to leverage AI for your business, follow these five steps:
1. Leverage best-of-breed AI engines
The intelligent digital service provider leverages best-of-breed AI engines to unlock the value contained in all that data they compile and store. With cutting-edge capabilities such as deep learning, natural language processing (NLP) and cognitive computing, intelligent digital service providers can extract relevant insights, in real time, and empower stakeholders across the organization to make the right decision and take the best actions.
Take the example of a best-of-breed NLP engine providing conversational capabilities for chatbots. Along with sentiment analysis and tone analysis, such an NLP engine can extend the chatbot engagement much further than what is normally expected from bots. That is, it enables the chatbot to understand "intuitively" what the customer means, wants, and intends. It can pick up on when they're pleased or upset. The result is a more empathic and personalized service that will doubtless amaze the customer.
In fact, both IBM (aka Watson) and Microsoft (aka Cognitive Services) are both investing billions of dollars in their AI engines and democratizing them – making them available to any organization seeking to benefit from the game-changing capabilities AI delivers.
2. Map strategic processes based on industry standards
Once you have your best-of-breed AI engines in place, next it's important to map your strategic CSP business processes. When doing so, refer to and to base the list on industry standards such as eTOM. These could include:
Customer management
Sales channel management
Retention and loyalty
Customer experience maturity assessment
Capacity management
By mapping these processes, you can see where to inject intelligence – whether to systems, such as billing, CRM, or order management, or to processes such as activation, and those listed above.
3. Ensure access to high-quality, fresh data
For all this to work it is mandatory to have access to high-quality, fresh data. This is enabled by a solid real-time data management backbone, which can aggregate, filter, organize, and analyze real-time and batch data, both structured and unstructured, and from both first- and third-party data sources.
Given the many sources and different types of data, it's critical not only to have access to them all, but also to be able to put them into a logical data model that is TM-Forum compliant and open, and to leverage them to create a holistic view of the customer to achieve the capabilities discussed above.
4. Create & leverage a 360 customer profile
This high-quality, fresh data should feed into a single and comprehensive customer profile that adapts to the customer's real-time state.
This profile should be delivered to the CSR in the contact center, the sales rep in the store, and to un-assisted support such as chatbots, robots, and IVR. This way you can achieve a granular understanding of your customers at any given moment, what they intend to do and what kind of information or support they need, so your customer-facing channels can bring about win-win engagements every time.
5. Ensure the intelligence is telco-specific
For an intelligence-fueled initiative to succeed, you need to ensure that your AI-driven programs, processes, and applications are telco-specific.
For example, for cognitive agents to do their jobs properly in service of your customers and business goals, they need to be trained, just like any other employee, about how to care for customers within the telco context. This way, CSP chatbots will understand what a customer means when they post a comment on Facebook saying they 'lost their galaxy.' Without telco-specific intelligence, they just won't get it.
Getting Smart: Intelligence in Action
So, when you put all this together – artificial intelligence; telco specific processes; a 360 customer profile, and a real-time data management infrastructure – what you get is a fine-tuned machine that enables the service provider of tomorrow today: the intelligent digital service provider in the era of artificial intelligence.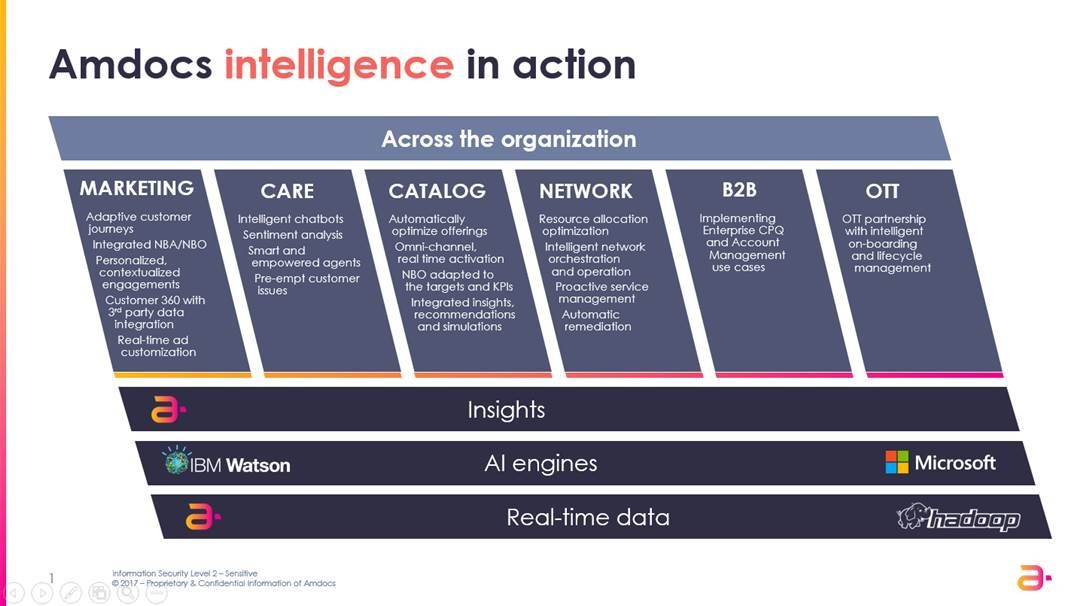 To learn how you too can become an intelligent digital service provider, visit our website or contact us at intelligence@amdocs.com.
Author: Jonathan Kaftzan is responsible for defining, creating and implementing the marketing and business strategy, thought leadership, and roadmap for Amdocs' Digital, Intelligence & BSS solutions. When he's not exploring our digital future, Jonathan regularly heads out to sea, where he is a certified international yacht skipper and instructor.
Summary
Fishing poles can't seek out fish, but your systems can use AI to improve customer experience
Summary
Fishing poles can't seek out fish, but your systems can use AI to improve customer experience