digital transformation
Why Harry Potter can't help business assurance to go digital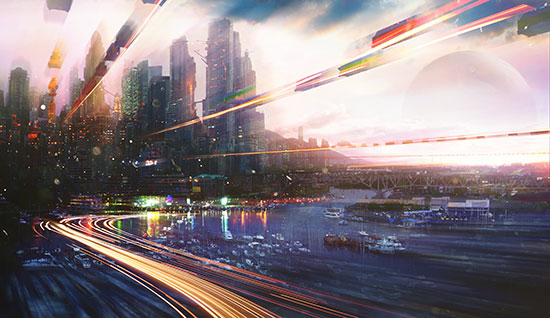 "Abracadabra!" And not surprisingly, nothing happened. But while obviously it would be great to have a single magic spell capable of solving all our business assurance/revenue assurance/fraud challenges, don't give up just yet… Because when applied wisely, Artificial Intelligence and machine learning can work real magic on many of them – including detecting fraud, preventing bad debt, and improving first-time-right customer service – and with excellent results. (And we will definitely be sharing these in our Taking your Business Assurance Digital with Machine Learning case-study session at TM Forum's Digital Transformation World this month in Nice).
So how can you leverage AI and machine learning to solve your particular challenges? Well, you can break them down into three basic, but complementary, phases:
Phase one involves using AI and machine learning to create models that can help us to understand and operate better
Phase two involves applying these models in practice
Phase three is about maintaining and updating the models
Out of all the phases, it's the second one that we're often more exposed to: where a model (such as Siri, Alexa or facial recognition) has been mysteriously created, and is then applied to help us in our activities.
In a tech-geek's ideal world, one day computers will be able create models like these all by themselves. But while huge steps are being taken in that direction (e.g. deep learning), the reality right now is that in most domains, and for most challenges, it's the data and computer scientists who need to do much of the work of creating the initial models. This means acquiring the relevant data, cleansing it, extracting relevant features from the data, etc., and only then applying machine-learning algorithms.
Let me give it some context. A typical communications service provider has thousands of data tables, spread out across multiple databases. The dream would be to take AI and/or machine learning and simply tell it: "here's the data – go find the fraudsters!" However, unfortunately, it doesn't work like this yet – data scientists still need to investigate the data, clean it, and prepare it to a point where the AI and machine-learning algorithms can be applied to bring value.
And while the process does require effort, it's definitely worth it – not just because of the model you've created, but also because it results in important insights into how to improve processes and controls. Think of the process like a detective's investigation. You start off with some clues and a specific goal – such as wanting to create a model for detecting fraud by customer service representatives – and in the process, you might get also gain insights into how to increase customer's satisfaction, or detect new methods of carrying out International premium rate service (IPRS) fraud.
In contrast, the third phase – maintaining and updating the model – is mostly automatic, and is performed by applying AI and machine-learning algorithms with limited human involvement.
So how much time it takes to create a model in practice? In my experience, it takes three to four months to get value from machine learning, such as solving specific use cases and gaining multiple insights into how to improve existing processes and practices. Yes, it takes more time than just saying "abracadabra!", but believe me, "abracadabra!" hasn't worked for me yet. Machine learning on the other hand, might take a bit longer, but it does work magic.
Summary
How can you leverage AI and machine learning to solve your particular challenges?
Summary
How can you leverage AI and machine learning to solve your particular challenges?
How to Decide Which Digital Transformation Approach Is Best for You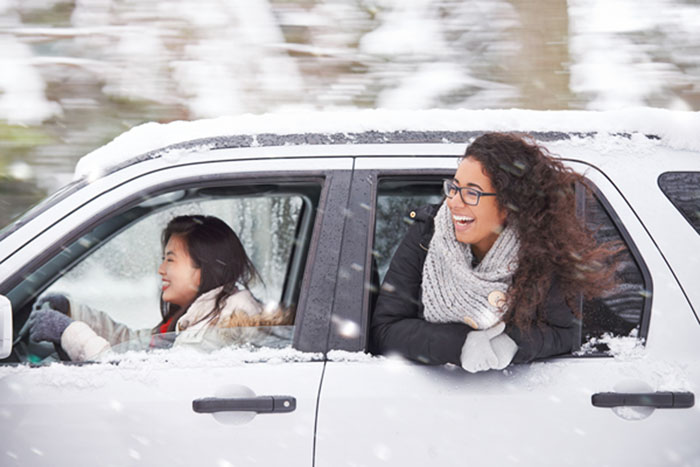 In a recent blog post we talked about the digital maturity model. Namely, we discussed how regardless of where you are in your digital transformation, it is critical to understand how mature your digital journey is along several parameters, and what needs to be done to accelerate the transformation to becoming a full provider of digital experiences.
Moreover, we talked about how a successful strategy and roadmap includes multiple considerations: the customer experience, technology and operations, and internal culture.
Assuming, we have taken the necessary steps to evaluate and quantify our digital maturity as it regards to being ready with systems, processes, and people – for delivering digital services like the webscale gang do (e.g. Amazon, Facebook, Netflix), the next question is – what kind of transformation is right for me?
System Considerations
There are many approaches that can be taken in moving from the current set of systems, processes, and practices to the new digital way of operating.
At the system level, there are four basic options for the digital transformation:
Evolution of current systems, best when the they are performing reasonably;

Adjuncts implemented for specific use cases (usually new digital channels), integrated into the existing infrastructure, which is a quick-fix strategy that may lead to increased complexity in the long run;

Bi-modal, for when some aspects of the current architecture enable a digital operation, but new functionality is required to be added, or new services to be launched;

Rip-and-replace, where new systems fully replace old ones, an approach that can often be costly and difficult.
The approach is not only driven by the status and demands of the underlying architecture. Rather, the impetus more often comes from customer expectations for innovative digital experiences along with multiple competitive pressures.
The Digital Experience Transformation
In this case a digital experience transformation represents a more measured approach, as it is focused specifically on care and commerce.
With this kind of transformation, service providers can connect brick-and-mortar stores, social media channels, the contact center, and website for a unified omni-channel experience. Doing this enables customer and sales reps to better identify what a customer needs when they enter a store or place a call to the contact center, and address those needs with personalized and contextual support and offers – which are among the hallmarks of a great digital experience.
For example, with this approach to the digital transformation, reps will be able to know if the customer browsed on the company's website but did not add products to their cart; but – instead – did so through the company's app. However, before they completed the purchase, they called the contact center to receive product information from the service rep. The service rep could then receive all this information along with guidance for enabling the customer to make a win-win purchase decision.
Digital Augmentation
If, however, you're seeking an even more targeted approach, you may want to consider digital augmentation. This is likely the simplest form of digital progress, entailing a transforming that focuses on one channel at a time.
Regardless of the path that is selected, the successful approach is one that is characterized by the agility to address new needs with modern technologies but without completely disrupting operations and infrastructures. A digital enablement platform is a new method that helps service providers achieve this goal.
The Enabling Technologies
The kind of digital enablement platform that reduces time to market in launching new and innovative digital functionalities and services is one that is open, cloud-native, microservices-based, driven by DevOps methodologies and principles, and is BSS system-agnostic.
This kind of platform is future-ready and enables business agility. Namely, a microservices architecture enables a fully modular deployment, for simplifying and expediting the digital experience transformation. Each microservice constitutes an implementation of a minimal, independently deployable functionality that is delivered as a service. Updates can be seamless and independent of other microservices. This modular approach also then enables the architecture to evolve at the pace of the digital-native consumer world.
Why It's Important to Measure Your Digital Maturity Before the Next Step in Your Digital Transformation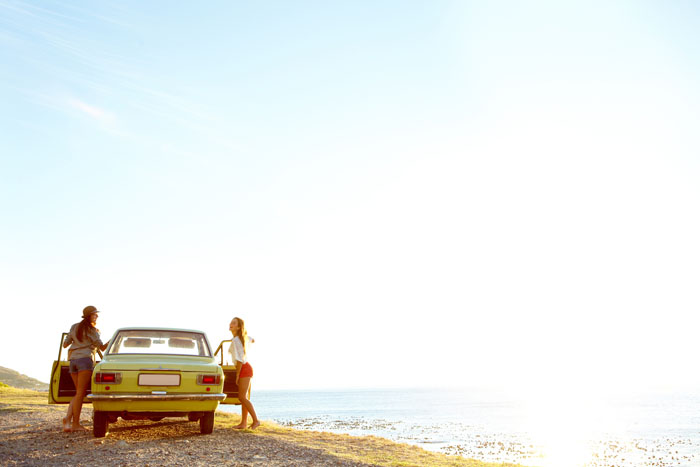 Alice asked the Cheshire Cat, who was sitting in a tree, "What road do I take?"
The cat asked, "Where do you want to go?"
"I don't know," Alice answered.
"Then," said the cat, "it really doesn't matter, does it?"

― Lewis Carroll, Alice's Adventures in Wonderland
You Are Here
As with any journey, we usually start out knowing two things: where we are, and where we want to end up. Alice, however, contrary to what she told the Cheshire Cat, did actually know where she wanted to go - home. However, what she didn't know was how to get there; what made her particular journey all the more challenging (other than mad hatters and even madder queens), was the fact that she didn't know where she was.
If you don't know where you are, how can you know which path is best for you? How can you effectively manage your journey?
We believe that this is the case with the kind of journey that is top of mind, and top of strategy for service providers today – that is, the journey from being a communications service provider (CSP) to becoming a digital service provider (DSP).
Regardless of where you are in your digital transformation, just planning, going bit by bit, or headlong into evolving your IT and business process systems – it is critical to understand how mature your digital journey is and what needs to be done to help you become a full digital services provider.
The Digital Maturity Model
Becoming a full DSP requires a transformation that is not exclusively focused on putting the right technology in place. Rather, a successful transformation encompasses broader capabilities, which include providing customers control over their digital experience, ensuring seamless journeys, having the business agility, and establishing a digital culture within the organization.
Let's take a closer look at the model from the digital experience perspective:
Enabling customer control: How much control do your customers have in shaping and driving their own experiences on your mobile apps and web site? How extensively do your campaigns cater to each customer's individual needs and preferences? How many of your channels are ready to support customers, enabling them to choose any channel for any service?

Providing a seamless experience: To what extent do you enable a customer experience and journey that is consistent across all channels? Is the experience seamless from the retail store to apps to website (and back)? What is the balance of service you provide between virtual and live agents – and how well does this balance address customer preference?

Operating with business agility: Do you have the right infrastructure and skills in place to enable accelerated time to market with an innovative digitalexperience? Do you have the agility and flexibility desired to meet the rapidly evolving customer expectations? For example – do you have in place a microservices architecture? Do you develop and test based on DevOps methodologies? Are your apps cloud-native?

Establishing a digital culture: And even if you have all the right pieces in the right place, without a clearly defined digital strategy and roadmap, and the teams that have the right digital skills, and who are aligned and dedicated to the digital transformation– getting there will be very difficult (if not impossible).
A Process & A Method
At Amdocs, we have developed a comprehensive model, which enables service providers to measure their digital maturity and get a detailed view of where they are regarding the pillars of the Digital Maturity Model.
Through the process we designed, service providers gain data-driven insights into the progress of their digital transformation, their strategy is therefore more informed and will result in a roadmap that is better attuned to their specific organization and their customers' needs.
This is an important step in the digital transformation. From our experience in supporting numerous transformations and types of transformations around the world, we understand that every journey is unique, and that each business has its own unique strengths and needs.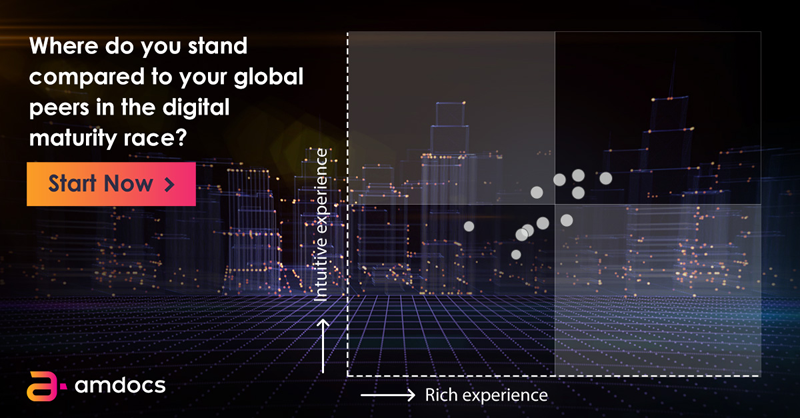 Get Ready, Set, Go
To be successful, a digital transformation strategy and roadmap should consider multiple parameters, including: how to craft seamless customer experiences and digital journeys; enabling consistency across all channels; the readiness of technologies and operations for digital; and – of course – how will company culture need to change to enable the move to the digital space.
And, just like Alice, to get where you want to go, you will definitely need to know first where you are. The Amdocs Digital Maturity Model is a great place to start.
Read all about it! What publishing can learn from digital transformations in telecoms (and vice-versa)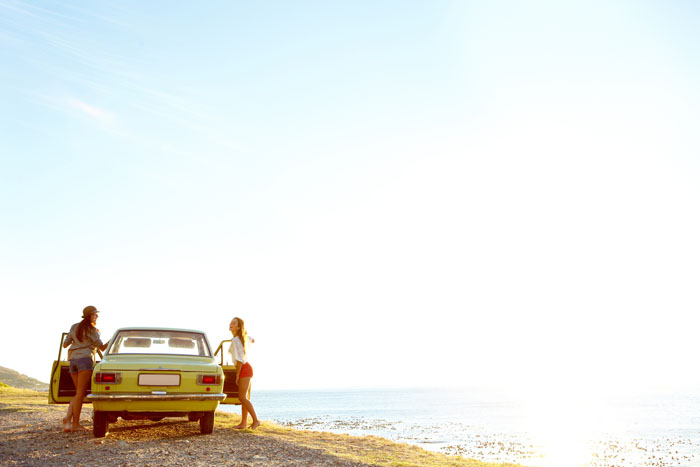 Sometimes it's useful to take a look outside the telecoms world at what's happening in other verticals and pick up an insight (or three) about how other industries are handling similar situations, like dealing with disruption or how to develop an effective digital transformation strategy. The subject matter may differ, but new technologies, consumption habits and customer expectations, as well as nimble competitors, are the common factors driving digital transformations across parallel industries.
For example, the publishing industry (news and magazines) is in trauma thanks to the widespread availability of online free news and content, which has decimated all three of its traditional revenue sources – print sales, print subscriptions and print advertising.
Common wisdom may suggest that if publishers move to the web – placing their content online and charging for it with paywalls (like, for example, The Times) – then their future is assured. After all, in telecoms, there is a sense that those who execute a rapid transformation to digital are more likely to succeed.
So why is it that many publishers that have already effected some levels of transformation are still seeing only minimal revenue (low single-digit percentages) from their online digital assets? Despite some hefty investments, they're still dependent on their (falling) print revenues for their bread and butter.
Perhaps then it's no surprise that much of the discussion at last week's FIPP Digital Innovators' Summit 2017 revolved around some pretty innovative ideas around how publishers could successfully evolve to digital. For example, Emblematic Group's Jamie Pallot demo'ed virtual-reality capabilities that may one day could become part of our mainstream news consumption experience, NowThis' Athan Stephanopoulos showed the potential power and massive scale of user-generated videos in news, and Bisnode's Edoardo Jacucci (and others) discussed how to boost profiling with data analytics to drive personalization. And several sessions discussed how to maximize (and attract) ad revenues.
But I think that all the buzz at the conference was missing one very important point – as in telecom, digital transformation isn't about isolated capabilities like a cool user interface, augmented reality, or data analytics. Digital transformation requires a holistic view of ALL the changing needs, including the need to engage differently with customers, to use data intelligently, to support service agility, develop and support new business models, and find new revenue streams. Service providers in all industries that wish to succeed in an increasingly digital world, need to be moving forward on all these fronts simultaneously and in a synchronized manner.
Whether it takes five years or ten, I think that sooner or later, digital will prevail and printed media will be marginalized. If publishers proceed with a low-cost, low-risk, "business-as-usual" approach, they're almost guaranteed an unadventurous gradual demise. Their hope lies in wholeheartedly pursuing a comprehensive transformation to digital which should give them a fighting chance to succeed. And then you'll have the opportunity to "Read all about it!" online on the device of your choice, wherever and whenever you want.
A version of this blog article by Michael Isaacs was originally published by Vindicia.
Author: Michael Isaacs is Director of Product Marketing at Vindicia. A veteran of Amdocs and former Amdocs portfolio evangelist for communications and entertainment, Michael is always running – either after customers, kids, or his marathon personal best.