Quality engineering for video content - the key to delivering superior customer experience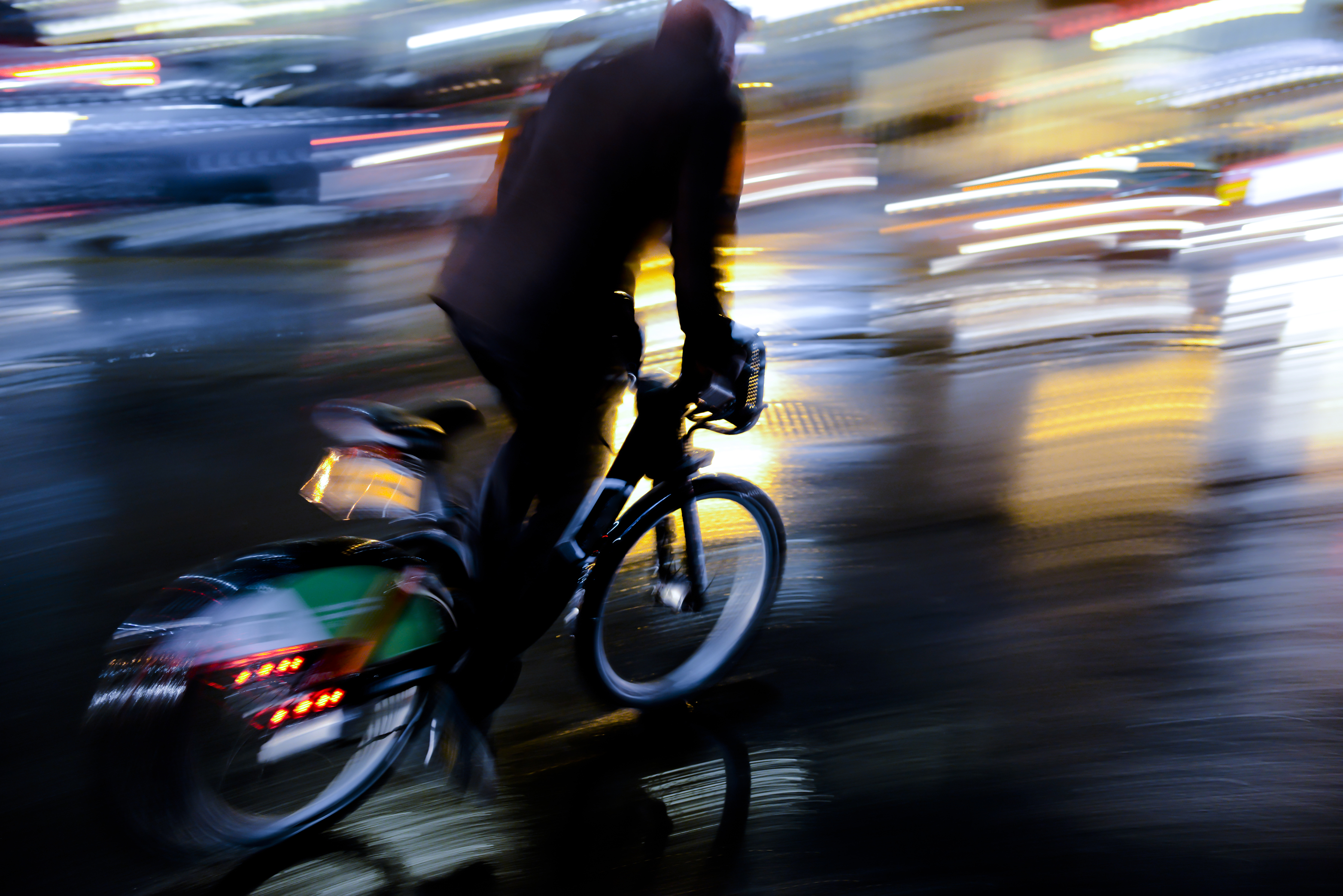 A conversation with Douglas Sanders, Amdocs Lead Solutions Architect, about the importance of quality engineering for video content delivery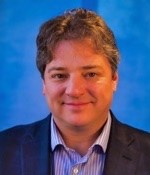 Video is now our preferred method for consuming news and entertainment. Millions of people tune in on their favorite devices to get the current news, stream the big game, listen to a concert, or catch the latest episode of a popular TV show. And service providers are racing to win their customers' hearts by offering ever faster, better, crisper and higher quality video experience. Amdocs Lead Solutions Architect, Douglas Sanders, is on the front lines of helping communications service providers (CSPs) navigate the complexities of the video content delivery infrastructure and built quality strategies that focus on the user experience. I caught up with Douglas to discuss his views on quality engineering and Amdocs capabilities and offerings in this space.
Ronit Ben Sheffer: Douglas, you have been involved with media and entertainment throughout your career. And you came to Amdocs from Comcast, where you were instrumental to delivering some of the most innovative video products and services. Does your experience being on the customer side help you in your current role?
Douglas Sanders: Yes, I have had exposure to media since the start of my career. I actually started as a recording engineer working for some of the major labels in the music industry. Afterwards, I shifted my focus onto software development, administration, systems engineering and infrastructure. At Comcast, I got tasked with integrating a number of different companies and technologies to bring them under one umbrella, which later became the foundation of the X1 platform. Throughout my tenure at Comcast, I ran lab operations, built automation solutions, managed development projects, and designed and implemented quality processes. I also got to help architect the most advanced testing facility in the country for Comcast with every type of video, voice and high-speed data system. I have been lucky to be exposed to a lot of outstanding initiatives, and having a deep understanding of the telecom service provider's needs and concerns definitely gave me an edge working at Amdocs. Today, I am excited to apply my experience to help build a video content delivery strategy and be a part of a number of other projects including network testing. It's a great way to use both perspectives – a customer and a service provider. Most of all, it helps me maintain the focus on the end-user and their experience.
Ronit: Whenever we talk about video quality, we think mostly about what happens on the customer side: what's displayed on the mobile device or the TV, but there's a lot more to video that what we see on our screens. How is the complexity of video infrastructure affecting CSPs approach to testing and quality?
Douglas: What's displayed on the device is just the very edge of a deep and vast system – a hybrid infrastructure that combines standard IT and content delivery networks, both immensely intricate and complex. There are a lot of components that govern this whole infrastructure and make it work: hardware, software, protocols, standards; plus the ever-growing pool of devices – as many as 20-25 different ones in an average American household, all competing for connection speed and priority. And today's consumers have come to expect the same HD video and sound quality that they receive on their television set as part of their experience on all types of devices. All these diversities, complexities and interactions need to be taken into consideration when engineering for video quality.
Ronit: When you refer to video quality, you almost never use the term "testing" – instead you speak of Quality Engineering. What's the significance of engineering quality into video content delivery compared to just testing for it?
Douglas: The sheer complexity of video content delivery infrastructure makes it very challenging to ensure that everything works properly. Traditional testers may have enough expertise to run general validations, but it's near impossible for them to find a source of a problem what may span multiple interconnected systems and networks without having in-depth understanding of each of these unique systems. You need people who can dig deep.
In this complex and fast-changing environment, quality is no longer an exclusive domain of test engineers – it becomes everyone's responsibility. Developers, testers and IT engineers need to have awareness of what each other's teams are doing. Quality engineering means being aware of quality from the product's inception and throughout its lifecycle. And based on this awareness, you need to architect your system in a way that will allow for easier validation, test automation, etc. It's not just about having testers involved in every part of the way, it's about having quality be a part of every step of the product's life span.
Ronit: Basically, what you are describing is both shift left and shift right for application quality, correct?
Douglas: In addition to the shift left (test early) and the shift right (which is part of the DevOps concept), there's another dimension – vertical. Often times, there are multiple verticals within the same organization doing similar things, and usually there are overlaps. If you look all around you, you can find opportunities to work together with these vertical groups to optimize processes, have shared services, build shared frameworks and implement automation solutions. That's what we are beginning to refer to as "spherical shift" – where quality is not just about testing, but rather the core component of all IT activities throughout the organization. At the end of the day, quality is the one thing that can make or break your customer experience. If you let a problem slip into production, it can cause an outage, cost large amounts of money and lose customers, which is the last thing any provider ever wants to do. Service quality becomes the primary advantage that helps you attract and retain customers.
Ronit: In your previous role on the service provider side, how did you connect application quality to the real end-user experience?
Douglas: Absolutely! The most important thing is that everybody needs to be aware of is what the customers want, what they need and what they are doing; because at the end of the day, we are all in business for one thing – to deliver excellent experience to the customer. While at Comcast, in addition to my other responsibilities, I got to spend time going to the various call centers and listening to the phone calls with the customer and watching the interactions. I listened for what the customers were most upset about, and then took call center reports and metrics to better understand what types of issues our customers were facing and what we could do differently to prevent these problems from happening. In one particular case, many complaints have been filed due to an error messages on the screen not being descriptive enough to help the customer understand what's wrong. We had to go back to the drawing board and re-architect the system to make messages more meaningful and self-explanatory. This one change reduced the amount of calls to the support center and decreased the number of expensive truck rolls to customer sites. Shadowing support calls can be extremely eye-opening for everyone in the IT organization – you need to understand what the customers are doing and how they are interacting with your products and services, and then adjust your testing strategy based on these inputs.
Ronit: How does Amdocs help CSPs with video content delivery testing?
Douglas: At Amdocs, we have been looking at testing as a holistic discipline, incorporating concepts such as the spherical shift, and approaching quality from multiple angles. We have been developing a tool suite for media and entertainment video content delivery that we can provide to the customer at no cost in addition to our testing services. Amdocs' testing offerings are growing organically – we are in the process of forming partnerships with companies who have developed very powerful solutions for video quality analysis, automation frameworks and monitoring. One of the most exciting developments in the area of video testing is using robots for test automation. These new technologies let CSPs dramatically increase test coverage and the variety of devices they test, improve testing efficiency and reduce the time required for testing. Through partnerships with innovative providers, we are able to add these capabilities to our offerings in the field of video quality testing and monitoring.
Amdocs has extensive background in telecom, and in recent years we have extended our expertise into networks and other related areas. With the addition of the video quality engineering piece, we can offer a complete end-to-end story to providers. This is a very exciting time to be a part of Amdocs testing – we are rapidly shaping new capabilities, and growing our knowledge base and expertise.
Ronit: Any guidance for the service providers on how to build a successful video testing strategy?
Douglas: Think like a customer. Over the years, I have worked with many IT teams who sometimes lose touch with what's important. They get carried away chasing the next big thing – cool new technologies, new ways to design things – they build these overly complex systems with lots of functionally, which customers don't even know what to do with. Ultimately, we just want to watch a movie or a game without interruptions on any device – deep down that's what customers really care about. If a provider can deliver this, they have just given a customer a good experience. Fancy features can be nice, but first and foremost it should be about what the customer really wants. Can't emphasize this enough – it should all be about the customer.
To learn more about Amdocs Testing contact us.
Summary
Ronit Ben Sheffer talks with Douglas Sanders about the importance of quality engineering for video content delivery. Part of our Meet the testing experts series
Summary
Ronit Ben Sheffer talks with Douglas Sanders about the importance of quality engineering for video content delivery. Part of our Meet the testing experts series