MVNOs must embrace digital transformation to thrive.
MVNOs, numbering nearly 2,000 globally, face the imperative of swift digital transformation for sustained competitiveness. In this dynamic landscape, digitalization streamlines MVNO launch processes, becoming crucial for thriving amid fierce competition and pricing pressures.
Digital transformation empowers MVNOs to become "DIGITAL" – Differentiated, Intelligent, Growing, Integrated Telcos that are Agile and Customer-Centric. Key drivers for adopting digital technologies encompass diversification through digital products, exceptional customer service, intelligent utilization of data, operational efficiency, seamless integration, agility in service deployment, and enhanced stakeholder engagement.
MVNOs encounter challenges in navigating complex technology stacks and overcoming cost barriers, especially for smaller players. Ensuring superior customer experiences and managing initial financial outlays are pivotal in this journey.
Curious about the specific steps your MVNO can take to successfully embrace digital transformation? Get the report from Counterpoint Research.
 
Get the whitepaper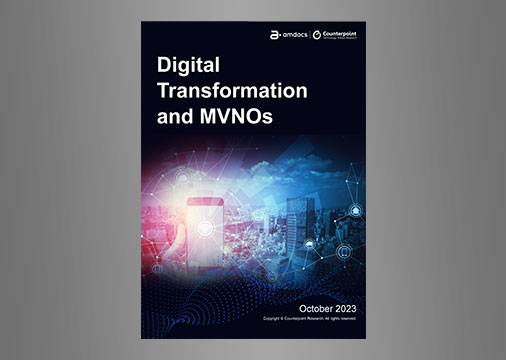 Learn more