As CSPs move towards 5G, they need to take a holistic approach to truly monetize their network and innovate across the four foundations of monetization: network/OSS, organization, services, and IT/BSS.
Download this analyst report to uncover the complexities CSPs faced in monetizing 5G and next-generation networks. In addition, this report provides recommendations on:
Overcoming the 5G monetization challenges
Navigating a new billing paradigm
Becoming 5G ready from a holistic perspective
To reach the full revenue potential of 5G B2B and B2B2X value streams, CSPs must manage revenue and make billing an experience for their customers, through personalization, flexibility, real-time charging, and dynamic pricing. This research focuses particularly on IT/BSS and the implications of changing operator business models.
Get the analyst report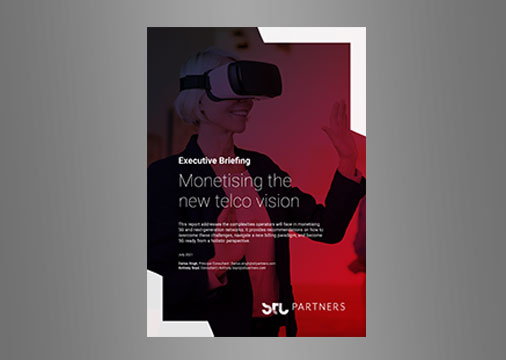 Learn more