Amdocs Freestyle Billing
Spearheading the paradigm shift in the role of billing.
Layout canvas
A holistic approach to monetization for next generation digital-first buyers
Make billing a personalized experience and delight your customers with Freestyle Billing, the newly launched revolutionary cloud-native billing solution from Amdocs.

Become aware of, act on and deliver unique customer experiences in real-time for hyper-personalized engagement and lifetime value creation at critical touchpoints in the buyer's journey.

Support any existing or futuristic monetization and business models in the new digital era. Bill anything from core telecom services to OTT services and serve all segments, including B2B, B2C, and B2B2X, via a single converged billing platform with novel toolsets to drive innovative monetization offerings and seamless scalability.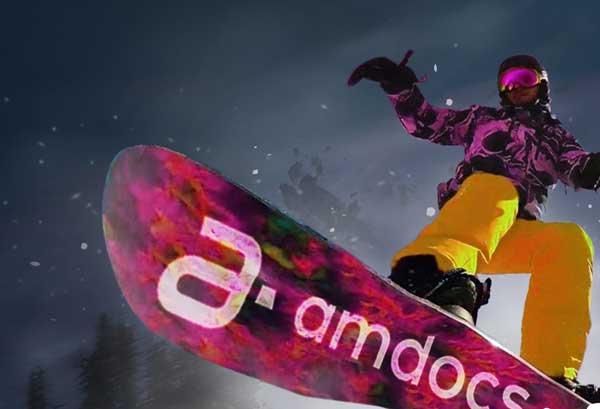 Benefits
Personalized 'freestyle' billing experience in real-time

Mitigate churn & improve customer satisfaction by giving your customers the flexibility to personalize their billing preferences in real-time & have a straightforward, transparent bill experience.

Monetize anything, bill everything

Monetize innovative models from core telecom services to OTT services and serve all segments, including B2B, B2C, and B2B2X, with a 5G ready converged billing platform backed by novel toolsets.

Create operational efficiencies and mitigate cost risks

Drive efficiencies and reduce TCO by modifying functionalities in real-time with a modular architecture that can implement, turn off or omit capabilities individually.

Unparalleled flexibility, backed by visually appealing, interactive bill

Enhance customer experience with a personalized, visually appealing and engaging design-led bill. Allow your customers to view, monitor & manage their bills on a fully customizable dashboard.

Innovate at scale quickly & effortlessly

Facilitate quick and agile launch of immersive experiences and new products and offerings without back-office limitations & costs with a no-code-low-code value-centric catalog.

Intuitive & meaningful customer engagements

Leverage AI & ML to create intuitive and meaningful customer engagement and deliver contextual recommendations for the most suitable billing models.