Layout canvas
Amdocs has been awarded the new Amazon Web Services (AWS) Telecommunications (Telecom) Services Competency following a rigorous certification process.
AWS conferred the designation after closely scrutinizing our industry-specific capabilities and projects for organizations in the telco sector.
The vast and complex nature of telco IT estates can make cloud migration and production deployment challenging. Nevertheless, our expert consultants and engineers have helped more than 50 global telcos with ambitious cloud migration and management projects.
Earning this competency required us to demonstrate prior success helping telcos build, integrate, deploy, and manage production workloads on AWS. We have developed thousands of telco-specific cloud configurations as well as building landing zones that align with technical and business factors unique to the sector. AWS Solutions Architects confirmed that our assets and approaches meet the exacting standards of AWS Well Architected Solutions, Optimization, and Capability.
What does the AWS Telecom Services Competency signify?
The AWS Competency Program is widely recognized as a platform enabling customers to identify and connect with AWS Partners holding deep technical expertise and proven capabilities in specific areas. It validates the ability to build software or deliver services across industries, use cases, and workloads.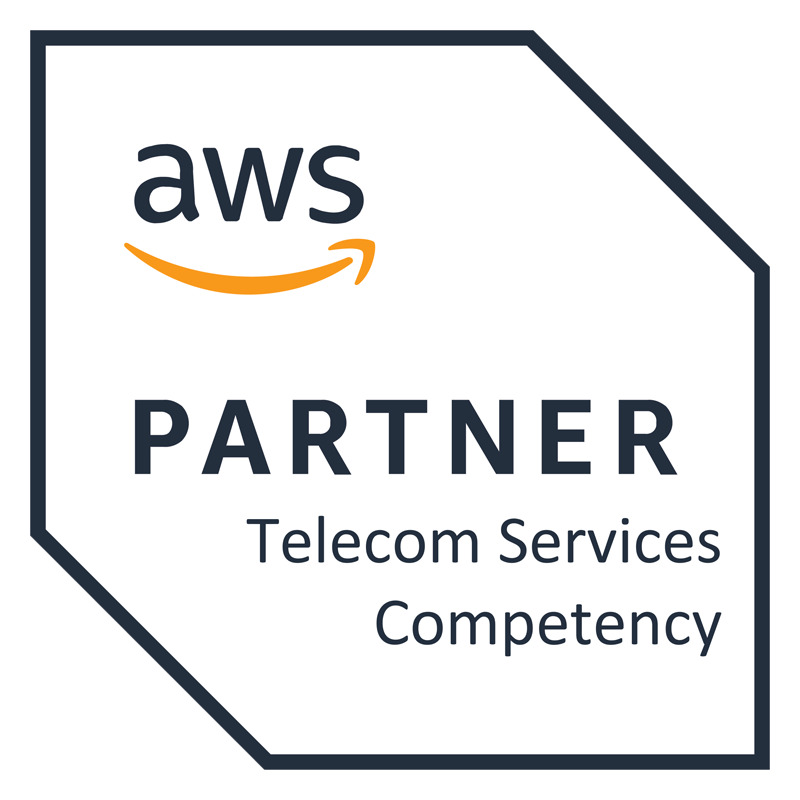 AWS Telecom Services Competency badge
Competency audits are demanding and thorough, requiring solid evidence and detailed documentation. They focus on the full lifecycle of customer engagement, from sales and marketing to delivery and ongoing support. The goal is to make it easier for AWS customers to find partners with the right expertise and experience to grow their business.
AWS' Telecom Services Competency designation was launched at DTW23 - Ignite on September 19,  2023, and very few AWS Partners hold it. This industry-focused designation complements our existing AWS Managed Services Partner and Migration Competencies. Together, these certifications strengthen our reputation as an AWS Partner that enables customers to unlock cloud benefits quickly and effectively. They show we can help customers realize their cloud ambitions, whatever challenges they face.
Achieving the AWS Telecom Services Competency differentiates Amdocs as an AWS Partner with the technical proficiency to support telco customers. It also verifies our ability to handle sector-specific challenges and validates our proven customer success.
Find out more about Amdocs' products and services.
Learn more