Layout canvas
It's estimated that 3.5 million science, technology, engineering, and mathematics (STEM) jobs will need to be filled by 2025. However, statistics show that millennials and gen-Z may need more time to be ready to fill these positions -- only 20% of US high school graduates are prepared for college-level coursework in STEM majors.
There is work to be done.
Luckily, organizations like The New York Hall of Science (NYSCI) aim to steer this ship in the right direction, and Amdocs is there to support them. If you don't already know, NYSCI is the city's leading hands-on museum in science and technology; it's also a global leader in STEM education and a laboratory for new forms of learning.
Last week, Amdocs participated in an evening celebrating STEM education, its leaders and sponsors. The evening covered several areas while raising awareness for NYSCI, providing hands-on experiences, and honoring companies and individuals, for their contributions to STEM.
Verizon's Kyle Malady accepted the award for Vision and Venture. NYSCI Board of Trustee Members Verizon's Srinivasa (Srini) Kalapala and Aparna Khurjekar were also present, demonstrating their admirable, ongoing commitment to the organization. Barbara Bouza, The Walt Disney Company's President of Imagineering and the first person of color to hold this position, also received the Distinguished Leadership Award. A true role model for young women considering a STEM career.
Shimie Hortig, Group President, Americas at Amdocs, said: "At Amdocs, we share in the spirit of NYSCI's mission to nurture generations of passionate learners while impacting countless students, teachers and families with creative, accessible STEM learning. Around the world, we remain committed to creating new opportunities for learnings with our employees and encourage sharing this passion with the communities where we live and work."
Amdocs was a sponsor of last week's event and supporting STEM-related activities is part of our DNA. For instance, Amdocs:
Introduced a new upskilling platform for employees covering strategic STEAM domains and enabling future readiness, cloud training, next-generation digital experience, and machine learning, among others. More than 7,000 employees have taken part since 2020.
Invests in shaping the future generation of women in tech and working with our local communities, focusing on tackling the barriers that systematically track young girls away from science and math throughout their education.
Amdocs leads and partners on dozens of STEM encouragement programs for girls worldwide, focusing on India, Israel, North America, and Mexico. More than 28% of our workforce is in a STEM-related role. Our goal is to go much higher in the future.
In October, we launched our Lego Education Projects in 40 schools in Mexico to promote digital inclusion through Robotics and STEAM education. Our volunteers will participate alongside Fundación Robotix, local governments, and other tech companies throughout the school year.
Amdocs Manila will embark on a digital inclusion journey this year to boost our partnership with schools in the Philippines. Together with partners, we'll be doing to universities and introducing students to new technologies, bridging the digital skills gap.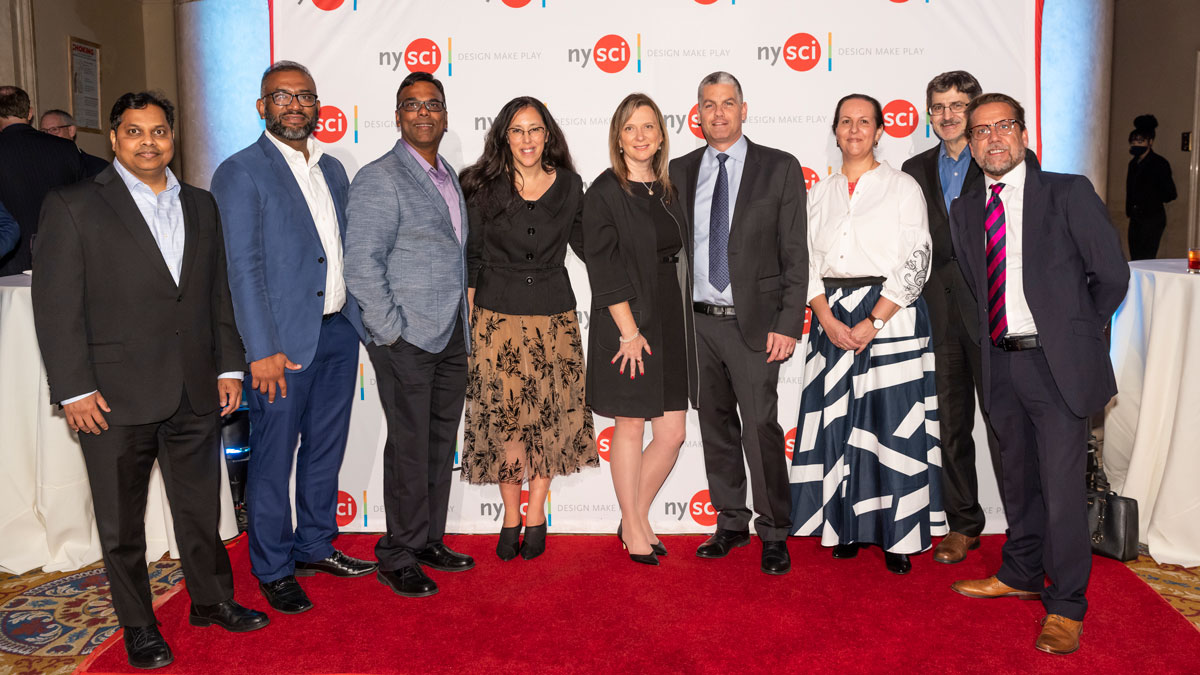 Amdocs team at the The New York Hall of Science STEM event
Idit Duvdevany Aronsohn, Head of Corporate Responsibility, Inclusion and Wellbeing at Amdocs, said: "NYSCI has been doing inspiring work to raise awareness and funds while also ensuring generations now entering the workforce are ready for whatever comes their way. Promoting STEM employability is a core element within our digital inclusion strategy, and I'm proud that Amdocs took part in this important initiative for the second year in a row."
Preparing the workforce and our youth for STEM-related roles is no easy task. We deeply value the work NYSCI has done in this area, bringing education and awareness to the masses. Everyone has a role to play if we're going to set up future generations for success.
Learn more