The transition to the public cloud is a high priority for all communications service providers, but it is a journey fraught with challenges and a variety of potential approaches.
Commissioned by Amdocs and Google Cloud, Global Data interviewed execs from 12 pioneering CSPs that have already migrated substantial workloads to the public cloud to learn about best practices, lessons learned and mistakes to avoid when undergoing the migration journey. Their practical insights address many aspects of cloud migration including:
Is private cloud a stepping stone or a detour on the way to public cloud?
How to partner best with the cloud service providers?
How to create an ROI analysis for cloud adoption
The changing role of procurement in a cloudified organization
The importance of establishing and retaining in-house cloud expertise
Read this report to learn more or register for the webinar on February 8th 2022.
Get the report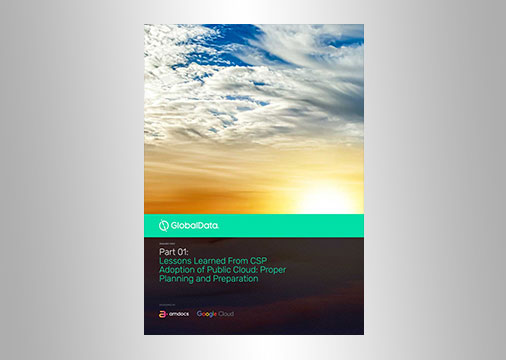 More about your cloud journey