Amdocs Microservices360 wins Cloud Technology Initiative award at Asia Communication Awards
An end-to-end, cloud-agnostic automated microservices-management platform, MS360 is the first production-deployed, microservices accelerated-development platform
"Amdocs' Microservices360 is poised to be a game-changer for telecoms industry adoption of microservices and cloud-native IT"
– Chantel N. Cary, Senior-Analyst, Omdia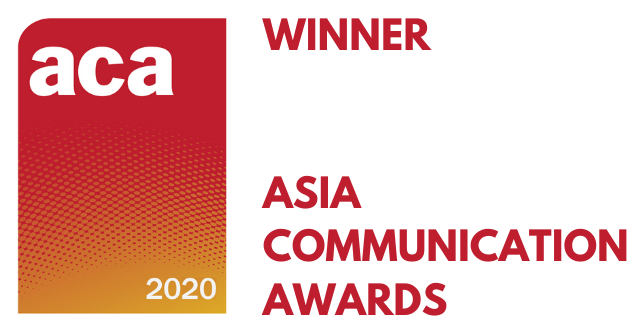 Amdocs was formally recognized as the industry leader in cloud technology innovation this week at Total Telecom's Asia Communication Awards by winning the Cloud Technology Initiative award for its "game-changing" Microservices360 (MS360) platform.
The challenges that MS360 solved
CSPs want to to accelerate their ability to become digital service providers and emulate the agility, flexibility and speed of web-scale companies when introducing products and services. The key to achieving this – as well as to encouraging innovation – is to adopt a cloud-native, microservices-based approach to building software, and becoming skilled in its production and deployment.
However, the problem with achieving this was two-fold: Firstly, even though CSPs understand the value of microservices, "the industry has struggled with its adoption as many CSPs lack the in-house IT expertise needed to embrace the new architecture" notes Omdia Senior Analyst Chantel N. Cary.
In addition, "companies need to provide their valuable developers with a new type of cloud-native platform, which can accelerate microservices development at a corporate scale" notes Analysys Mason Research Director Caroline Chappell.
Accelerated microservices development – at scale
Amdocs Microservices360 (MS360) is the first production-deployed solution of a microservices-accelerated development platform. An end-to-end cloud-agnostic platform that automates microservices management, MS360 enables teams to easily develop, build, test, deploy, operate and upgrade cloud-native applications in fast cadence at scale, supporting both DevOps and CI/CD practices.
MS360 enables portability between all cloud infrastructures, and is also completely adjustable to an operator's operational needs with components that can be replaced independently and on-demand.
MS360-related industry firsts:
MS360 has enabled a pioneering operator-vendor co-development model, first adopted with great success at Sprint (now T-Mobile US) where it was used across the lifecycle of a complex end-to-end modernization project. The model enables both CSP and vendor to co-develop and co-operate by sharing the same CI/CD pipeline.
 
MS360 is the first end-to-end DevOps environment for developing and deploying both the inner and outer architectures of microservices-based applications.
 
MS360 gives operators skills and autonomy in software cloud-native development, helping them to develop their own microservices and accelerate their cloud journey.
 
MS360 is the foundation of Amdocs CES20: the industry's first fully-cloud-native, 5G-ready, pre-integrated BSS-OSS suite, enabling operators to go from concept/code to monetization/production in minutes.
 
MS360 prevents vendor lock-in because it's completely adjustable and enables developers to plug-in and plug-out market-mature, open-source tools as needed.
 
MS360's software development kit (SDK) enables architecture development WITH MINIMAL EXPERTISE by automating the entire process from packaging for deployment to monitoring.
With more than 10 deployments already, MS360's impressive results include increased software-development velocity by 15-40%, and up to a 30% reduction in operational costs.
"Amdocs' Microservices360 is poised to be a game-changer for telecoms industry adoption of microservices and cloud-native IT" says Omdia Senior Analyst Chantel N. Cary.
Next Steps
white paper
Transforming DevOps engineers' lifetime value with a cloud-native development platform
This paper discusses the concept of an accelerated microservices development platform, explains why such a platform is critical to a company's cloud-native software delivery, and identifies the features that enterprises should look for when selecting a platform.
solution profile
Amdocs Microservices360
From Appledore Research - a look at the core platform supporting Amdocs' CES20 cloud-native suite, an umbrella modular suite that includes all Amdocs products, solutions and services.
case study
Sprint transforms to cloud-native architecture using a unique co-development approach
Learn how Sprint moved from a heavily-siloed environment to a unified, simplified cloud-native architecture to deliver functionality in weeks instead of months.