Layout canvas
Banking incumbents in Singapore, the Philippines, and Malaysia are facing the rise of SuperApps in Southeast Asia's digital payments market.
The COVID-19 pandemic accelerated digital payment adoption in the region, with 150+ digital wallet licenses being issued. Many people choose these SuperApps over cash and cards to pay for purchases — and many merchants are collecting payments with the QR codes that work with SuperApps, instead of bank-connected point-of-sale systems.
What is a SuperApp?
A SuperApp is an orchestrator of multiple, seemingly unrelated services (think: banking, ride sharing, online shopping and telecommunications) in a single, purpose-built digital ecosystem. SuperApps enable customers to perform the jobs they need to do to live, work, and play within a single mobile app. Take the Grab app as an example. Grab offers rides, food delivery, a digital wallet, and more in multiple markets in Asia. The China-based WeChat app is another example, combining messaging, shopping, social media, and payments in a single app used by more than 1 billion people each month.
Tactics used to attract customers
To differentiate themselves in this crowded market, banking incumbents are beginning to integrate the appeal of a SuperApp into their digital banking experiences by doing things like expanding rewards programs and incorporating third-party services. DBS PayLah! is one such instance as it allows more than two million users to perform various tasks, including booking tickets, ordering food, hailing rides and keeping tabs on their card reward points – all within the app.
Incumbents are also launching digital-only brands that increase people's payment options. For instance, Standard Chartered Bank in Singapore recently launched a digital brand called Trust Bank, which attracted more than 100,000 customers in its first weeks of operations. Traditional banks can go further to win and keep customers (and their payments) by expanding personalization with options like tailored product bundles, rewards, and statements. They can also stand out by offering clear paths for issue resolution when digital processes, like loan applications, don't result in the customer's desired outcome.
At Amdocs, we see these tactics as vital strategies in markets where incumbents face challenger banks — and for any bank looking to counter the rise of non-traditional players in the payments landscape.
A boom in Southeast Asia's digital payment adoption
Digital payments are booming, especially in Asia where 44 percent of point-of-sale transactions are made with a mobile device. Today, in many countries in Southeast Asia, people prefer making payments with digital wallets over credit card, with more than 61 percent citing digital wallets as their favored method of payment. That's happening even in countries where the ability to pay by credit card, like Singapore, is common.
A few factors drive the uptake of digital payments. Some digital wallets within SuperApps offer compelling rewards and deals, leading some consumers to pick the payment method with the best deal for each purchase. DBS offers many exclusive deals to its credit card members, especially during the festive seasons. Many merchants prefer some forms of digital payments over cards due to lower fees. QR code payments also charge a substantially lower processing fee - about one per cent of each transaction, sometimes less - than credit cards, which typically charge merchants about two to three per cent for every transaction. And perhaps most critically, people often choose their preferred SuperApp for payments in order to accumulate rewards.
A closer look at QR-code payments
QR-code-based payments have contributed significantly to the surge in digital payments in Southeast Asia. In Singapore, more than 200,000 merchants — representing 90% of merchants in the country — accept QR-code-based payments. The Government of Singapore established a unified system for the process and issues QR codes, and even created a training program called Seniors Go Digital to help people new to digital processes get started. QR codes have become so ubiquitous in the region merchants simply have to have them to do business now, equally the QR code system allows merchants to offer easy access to multiple digital payment platforms using a single QR code. Mobile wallets are proving to offer a far greater number of services and capabilities for consumers that cannot be matched by a credit card.
Here's how QR-code payment works for in-person payments in Singapore: You make your product selection, open the payment app you want to use, and scan the merchant's QR code. After the app reads the code, you enter the amount you want to pay and send the payment. The merchant receives the payment. You can use any payment app the merchant accepts, whether a SuperApp or a banking app.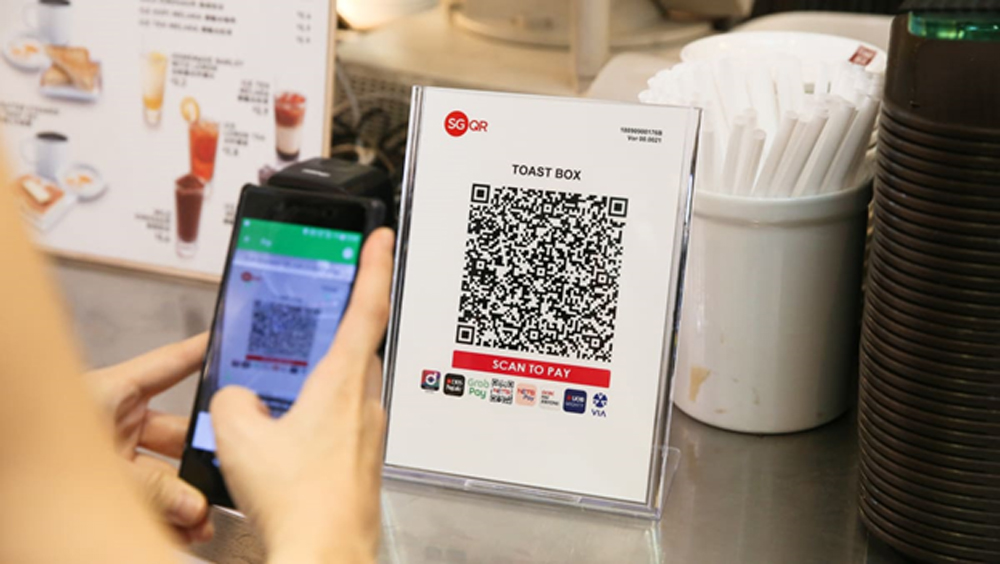 How banks retain customers in this new landscape
In this landscape, banks are struggling to be their customers' first choice for digital payments. Traditional banks want to make sure that their customers choose their app over a competing SuperApp to read QR codes and enable convenient and personalized digital payment experiences. Here are a few tactics the banking specialists at Amdocs recommend:
Utilize open banking to expand offerings: Banks can create their own finance-focused SuperApps. Use APIs and open banking to integrate customers' financial lives — including insurance, financial planning, and debt management — within a single banking app. Some traditional banks in Southeast Asia are also launching digital-only brands to attract more customers and people new to banking. Examples include Trust Bank in Singapore and DBS' Digibank in Indonesia.
Invest in real-time personalization: Customers are more likely to turn to a banking experience that includes personalized offers, promotions, and rewards. Learn more about how core-agnostic tools enable product and pricing personalization.
Broaden client base to include cash-first customers: Not every customer is a digital native. Particularly in economies where cash payments are still common, banks need to test apps to ensure ease of use for customers transitioning to digital payments. The extra effort can earn a lifetime of loyalty and extend it across generations. User-based research also provides the opportunity to uncover customer insights that can inspire the development of first-to-market products and features.
Instigate financial services education: Even the best-designed digital processes do not account for different levels of understanding of financial products. Ensure that customers learn and are educated about their financial transactions. For instance, people who fail to qualify for a loan should have a path for finding out why and a means to provide more information. This can be an especially effective counter-strategy against rising disruptors, which often provide poor customer service when things do go wrong.
Leap ahead of SuperApps and challenger banks
What's next in financial services? Are SuperApps and QR codes poised to disrupt your market? Your bank can be ready for whatever's next by pulling the right levers — whether that's product innovation, cloud, or AI — to take the lead. You go from catching up to defining the future of banking experiences. Talk to Amdocs about making banking amazing.
Learn more