Layout canvas
Discover why it's critical that CSPs optimize engineering and operations with intelligent inventory and assurance systems leveraging AI/ML for an accurate, real-time end-to-end view of the network and services.
To support their digital lifestyles, customers demand ubiquitous, reliable connectivity regardless of the access technology, be it Fiber to the Premises (FTTP), Fixed Wireless Access (FWA) or satellite connectivity. For CSPs, ensuring exceptional online experiences requires more than just network investment. Here's why …   
Streamlining network design and build 
Inventory systems are often fragmented and built on a legacy of technologies, hindering scalability and efficiency. As new technologies are introduced, from access to core, these outdated inventory systems fail to provide the end-to-end, real-time visibility and control required for optimizing network resources and delivering seamless customer experiences. 
Inventory modernization is key to enhancing broadband connectivity. By consolidating various technologies such as FTTP, FWA and satellite into a unified inventory system, it becomes possible to gain a holistic view of the infrastructure. This centralized access to network inventory data enables CSPs to efficiently design and build their network with an end-to-end view of the available infrastructure, leading to reduced costs and accelerated rollouts. Such a streamlined approach also increases the efficiency and agility of network expansion, empowering CSPs to respond rapidly to customer demands and quickly deploy networks that meet increasing bandwidth requirements. 
Assuring superior customer experience 
The centrality of connectivity in daily life, along with customer expectations for always-on, reliable networks, demands a paradigm shift in ensuring quality of service and the underlying network. Specifically, assurance needs to evolve from being primarily reactive, manual and network-centric to proactive, automated and customer-centric. The solution lies in 'integrated assurance,' with fault, performance and service quality management capabilities working seamlessly together to provide engineering and operations teams with the capability to predict, identify and quickly resolve service-impacting network outages.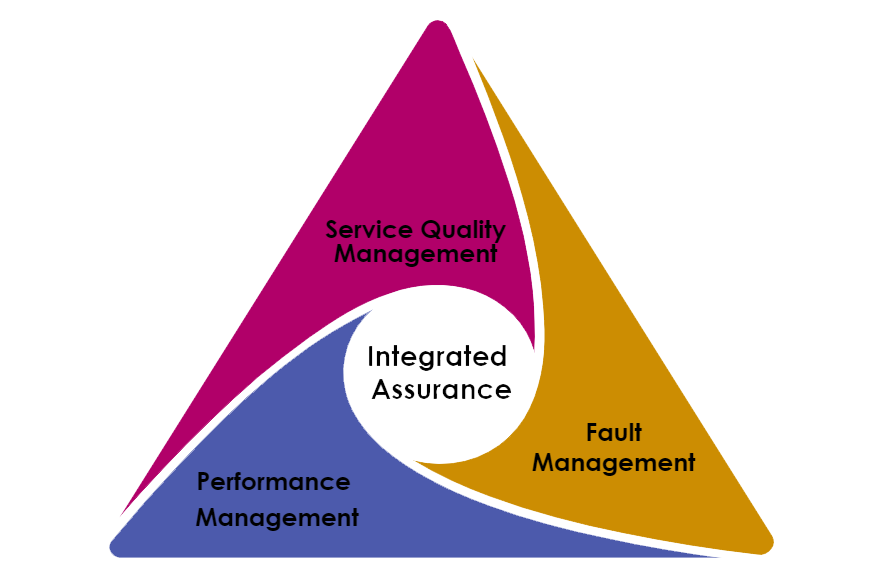 Figure 1 - Amdocs Helix Service Assurance Suite​ - Integrated suite to efficiently run dynamic networks
Data changes everything 
With data playing a critical role in delivering reliable, ubiquitous connectivity, modern inventory and assurance systems jointly provide valuable data required to implement AI/ML techniques that support predictive and reactive analytics. Specifically, a modern inventory system provides a comprehensive view across network domains and layers, from the physical network layer (including both outside and inside plant infrastructure) to the logical, virtual and cloud network layers, as well as the service layer. This enables the inventory data to provide valuable insights into the dependencies between network and service layers for all operational processes. 
In parallel, beyond just a collection of alarms and performance measures, modern assurance systems provide observability capabilities that enable holistic management of quality of service. Importantly, real-time data must be stored and combined with historical data to enable the AI/ML analysis that uncovers deep insights, helping operational efficiencies.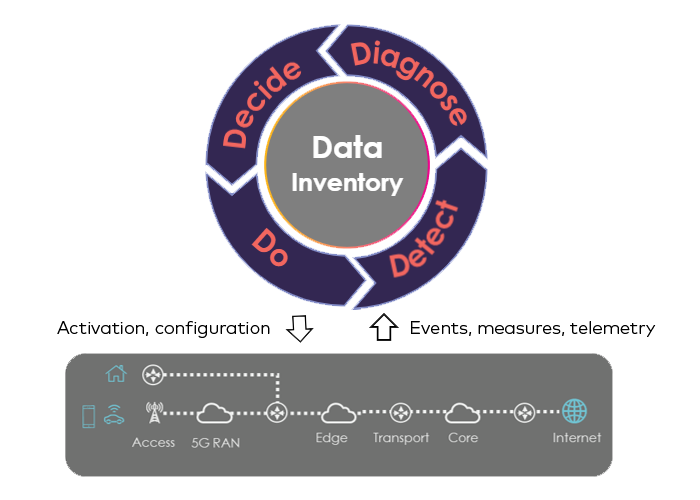 Figure 2 - Assurance
Together, the data provided by these two systems means that operational processes have access to complete, end-to-end, real-time and accurate data, which is essential to increasing operational efficiency in multiple domains. For example: 
Network design and build – accurate designs based on accurate usage information 
Service fulfillment – zero-touch service fulfillment and reduced fallout 
Service assurance – prediction, detection and automatic resolution of service issues. 
Empowering a real-time, end-to-end view
If CSP's are going to fully realize the opportunities of this new era of online experiences, they need an accurate, real-time end-to-end view of the network and services. The key lies in breaking down existing silos and embracing modern, intelligent inventory and assurance systems that streamline operations through the power of data and AI/ML insights. 
Find out more about Amdocs' truly integrated, end-to-end and market-leading inventory and assurance products that empower your business to offer exceptional online experiences. 
Learn more