Amdocs Cybersecurity Services
Amdocs Cybersecurity Services
Protect your customers, your systems and data with industry leading security solutions, tailored for your environment. We provide end to end solutions designed to secure your systems while providing you the freedom to innovat
Amdocs Cybersecurity Services
Protect your customers, your systems and data with industry leading security solutions, tailored for your environment. We provide end to end solutions designed to secure your systems while providing you the freedom to innovate. With over 30 years protecting our clients' key resources, we are your security partner.

Layout canvas
Protect your assets in the high-risk, digital era
Stay ahead in the ever-changing security landscape of this new digital era. Grow your business while reducing your exposure to cybercrime through a comprehensive portfolio of best-of-breed partner solutions, deep domain expertise, and managed services.

We focus on reducing risk, combining prevention through education and awareness programs, as well as cyber-protection services such as attack surface analysis, threat hunting, and more, supported by rapid detection and remediation.

We combine our deep industry expertise with best of breed security solutions to provide you with a comprehensive approach tailored for your needs.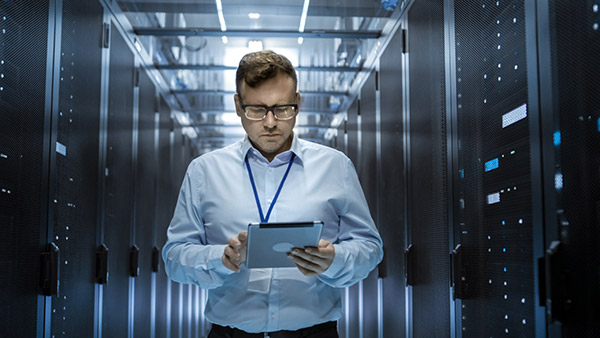 Benefits
Reduced risk

Identify & remediate vulnerabilities before they can be exploited; increased awareness of vulnerabilities.

Reduced time to detect

Find and stop attacks, minimizing your exposure and damage.

Shorter time to repair

Automated identification of root cause enables faster remediation of security risks, minimizing downtime and damage.

Faster time to market

Automated security testing can help identify & close security risks faster, and deploy with greater confidence.

Reduced costs

Avoid costly attacks with proactive threat detection, stopping attacks before they can cause damage.

Tailored solutions for the communications market

We bring deep understanding of the unique needs of the communications market to ensure your security solution matches the unique challenges you face.
Downloads
We partner with leading solution providers to bring best-in-class solutions across the entire spectrum of your security needs. Combined with our industry expertise, we provide tailored solutions designed for YOUR needs.
Cyber Defense & Readiness
Improve your security posture by preparing your organization, with solutions including:
Governance
Attack simulation & assessment
Security consulting
Cyber awareness training
We help define the solutions you need to address your business needs, balancing your appetite for risk and need to innovate, allowing you to grow your business safely.
Managed Security
We provide the resources you need to keep your security operations running smoothly. Whether it is ensuring consistent approach to security across a mutli-cloud, hybrid environment, or actively managing and remediating an attack on your systems, we provide you with expertise & experience you need.
Implementation & Integration
Implement the latest technology solutions across your IT ecosystem to reduce risk of exposure. We provide expertise needed to design, implement and integrate tools to provide you with a comprehensive security solutions, including:
Cloud security
Applied data solutions
Digital identity and access
Monitoring, detection & response
On both public and hybrid cloud, CSPs must manage cybersecurity threats, vulnerabilities and incidents. Our consultants take a cloud-centric holistic approach to security that embraces established cyber security frameworks and applies them using a mix of automation, native cloud tools and Independent Software Vendor (ISV) products. This approach creates a multi-layered defense for data assets hosted on public cloud to protect you from security failures and their potentially devastating impact on revenue and reputation.
Cloud Security Assessment
This assessment leverages a security maturity framework to help customer security managers assess the effectiveness of their organization's security and governance practices in the cloud environment. It helps establish a governance and a cloud security culture, builds confidence in security practices, and protects the organization against financial and reputation loss.
Security Framework
This framework provides services and solutions for Network Security, Incident Management, Governance Risk & Compliance, Identity & Access Management, OS & app security and Data Security.
Security Foundation
This set of services includes: Secure Foundations for Access, Authorization and Auditing; Visibility compliance and Actionable insights for a cross view of your cloud security posture; Serverless Computing security builds secure serverless functions with ongoing reviews on permissions, gaps and risks. DevSecOps service provides a secure pipeline to runtime security practices with security guardrails.
Governance and Compliance
Central governance, monitoring and security across hybrid on-prem, private cloud and public cloud.
Highlights
Improve cyber security maturity and compliance

Achieve security maturity with a clear roadmap, regulatory compliance and effort estimation aligning to your risk strategy

Enable governance and compliance

Ember a robust cloud security culture across teams and cloud environments

Build assurance

Establish confidence in your organization's cloud security practices

Protect against reputation loss and fines

Protect your organization against reputation loss, regulatory fines and substantial business cost
Meet our partners