New normal, new business models
How COVID-19, 5G, cloud and more are changing our world.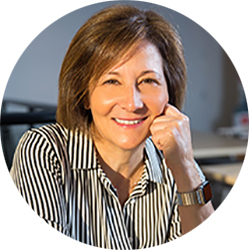 Darcy Antonellis
Head of Amdocs Media and CEO of Vubiquity
With the new normal comes new business models in the OTT space
While 2020 saw 29% of US consumers try a new media subscription service, there is no denying the impact COVID-19 has had on disposable income and unemployment rates. Fortunately, with vaccines now on the horizon and the markets indicating a more bullish 2021, we believe the narrative will continue to shift from the overwhelming options consumers have in the OTT space, to how the industry will adapt. This includes new content offerings, pricing and monetization strategies, optionality and unique bundling opportunities.
In 2021, alliances, consolidation and various partnership structures will continue to be frothy. As the consumer-facing environment grows in complexity, tools and platforms that simplify a consumer's means to manage their digital services (whether for digital or physical goods), subscriptions and commerce activities will be important. Easy-to-use tools integrated across applications, with a holistic customer experience, is one example of how service providers can differentiate.
COVID-19's effect on global distribution, localization and revenue conversion
2021 will have the media and entertainment space evolving due to COVID-19's lingering effects. With roughly the top eight global content producers slated to spend more than $100B on content creation, an accelerated production path to revenue conversion will remain in focus. This urgency will continue to push for increased global release programming strategies, resulting in continued licensing and localization complexities.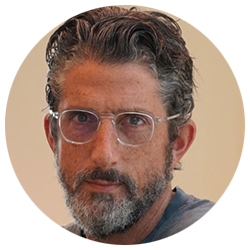 Gil Rosen
Chief Marketing Officer and Division President, amdocs:next
By necessity, the broadband experience will take an exponential leap
COVID-19 has propelled our in-home expectations forward by five years, and 2021 will advance how broadband is managed. As background, our research found that during the early part of the pandemic, 30% of consumers experienced remote work and 20% remote learning for the first time. This clearly illustrates two key areas where the broadband experience must immediately evolve. Looking forward, 2021 will see broadband uptake rise even further as heavy usage of high-bandwidth activities such as video conferencing, streaming and gaming, parallel with connected hardware, legacy and IoT devices, all battle for the home network's attention. Meanwhile, our "regular" and "work" lives will continue to mesh into a single environment.

Things will only become more complicated moving forward. As the influx of new devices into our lives continues to grow, together with demands for new experiences and changes in network habits, broadband connectivity will evolve to manage connected hardware and related mobile software applications more efficiently. This will be accompanied by better intelligent monitoring, leading to an improved understanding of quality of experience.

Much like when mobile phones became increasingly complex due to apps, the additions of devices and demands will require home operating systems in 2021. I predict 2021 will see the router finally transcending its traditional roles of connectivity and back-end operations to become a vital part of managing the entire connected home.

We should also keep an eye on new enterprise opportunities, as businesses look at in-home connectivity packages to guarantee the bandwidth, security and functionality employees need to succeed.
Industries will embrace (or for now, avoid) the use of IoT to battle COVID-19
While 2020 wasn't necessarily the IoT revolution predicted, there is no denying COVID-19 dramatically accelerated its adoption at many companies. While constrained budgets may cause a continued delay in IoT implementation in areas like travel and retail during 2021, others like healthcare and manufacturing will move toward digitalization of their physical environments (becoming "digical") due to necessity. Examples include, employing 5G-enabled robots to greet and triage people in hospital reception to minimize physical contact between staff and patients, and manufacturing companies using video monitoring to check product lines remotely rather than sending in people during a pandemic.

2021 will see AI playing a critical role in this "digical" shift, transforming information garnered via IoT sensor signals in physical environments into insights, and helping us to inch closer to a connectivity revolution. Moreover, the internet and AI will no longer "live" just in our screens, but all around us – providing predictions of what might happen in the future, and optimizing experiences depending on the proposed outcome. This is where the real value of IoT will shine through.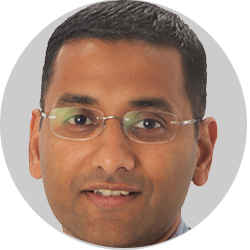 Sharath Dorbala
CEO, Vindicia
Subscription bundles move beyond media and entertainment
We've seen several media and entertainment bundles come to market in 2020, including the introduction of Apple One, and the refinement of Microsoft's Game Pass to include EA Play and xCloud. In the new year, two specific industries will come into focus for subscription-based bundles – eHealth and eLearning.

The stay-at-home economy has started a self-care movement focused on in-home health and wellness. According to our recent research, 25% of surveyed consumers tried eLearning services for the first time, and 18% tried virtual fitness for the first time because of the pandemic. Couple this with the uncertain future of COVID-19's impact on consumers and enterprises, and this new digital lifestyle could be here to stay beyond the pandemic.

In 2021, expect to see more expansive lifestyle plays and value-add services that include it all: media, entertainment, eLearning, and eHealth. Partnerships for subscription bundling will be critical here, especially as subscription providers better equip themselves to compete against tech giants that can offer these services in one bundle.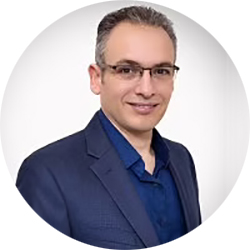 Yariv Hasar
General Manager, Amdocs Development
A shift in cultural mindsets
In 2021, the conversations around COVID-19's disruption will shift away from what businesses are doing to weather the pandemic's storm to how successful organizations have evolved – and what happened to organizations that failed to embrace change. Clearly, the tools, skillsets and processes of yesterday will not produce the necessary results needed now. Only the agile will survive, while organizations who fail to handle shifts in the business landscape will face extinction.

To increase agility, many enterprises have been implementing methodologies like DevOps, technologies like microservices, and journeys like cloud migration. However, as leaders look to ensure organization-wide agility, we'll see a new focal point emerge in restructuring and reskilling the workforce to empower a culture of change. For this to become a reality, leaders must appreciate that today's global workforce holds a deep desire to diversify their own skill sets – thanks to the uncertainty in the current job market.

Organizations will need to embrace more significant roles as enablers and supporters of their employees – providing upskilling programs for self-learning, personal development and fostering a culture of continuous learning. Furthermore, to improve sensing capabilities for new innovations, leaders will need to cultivate a culture of creativity across the entire organization, while building up a strong centralized generator for all those creative ideas. Good examples include hackathons, science fairs and "shark tank" style voting competitions that can generate innovation out of the creativity within.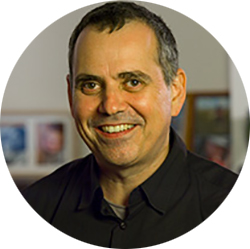 Avishai Sharlin
Division President, Amdocs Technology
A foundational year for 5G
This year, we started to get a glimpse into what 5G can do, as many providers began to roll out 5G services in urban areas. With 30% of US wireless subscriptions expected to be 5G by the end of 2021, we'll start to see adoption accelerate as AI and IoT device technologies begin to integrate with 5G connectivity. Indeed, our research shows that 31 percent of consumers are interested in using 5G to enhance their experience with connected home devices, and 26 percent to improve cloud and online gaming quality.

Meanwhile, iPhone 12 will signal the year of significant adoption, shaping a new growth engine for 5G networks. As the world starts to look toward 5G to lead the digital revolution, use cases beyond speed will be critical. In 2021, service providers should therefore focus on areas that resonate with consumers during COVID-19, like remote work, eLearning, improved streaming and online gaming, which could see the most considerable growth in the short term.

In the area of 5G network slicing, as businesses continue adjust to flexible work environments by increasing network capacity, we'll see more service providers using this technology to differentiate between various types of network traffic to prioritize as needed. We'll also see the rise of private enterprise networks among organizations of all sizes. As a result, edge computing will be considered a necessity to reduce the latency of 5G services, and telcos will further adopt Outpost, Wavelength and Azure Edge Zones to manage this.
Better managing the multi-cloud post-COVID-19
The disruption brought about by COVID-19 has seen the acceleration of cloud adoption, with 91 percent of enterprise IT environments now relying on cloud solutions. We can expect the cloud's popularity to continue to grow because of its proven track record with businesses, who have successfully used the technology to rapidly respond to issues with targeted solutions. As adoption continues to accelerate among enterprises, hybrid, multi-cloud environments in particular will be a critical focus area. These technologies will offer the capacity needed to provide businesses with speed, control and security, as they prepare themselves to better work and operate with the cloud.

Kubernetes too will come into focus, serving as the abstraction layer to manage and control multi-cloud together through a "single pane of glass." Due to this, and despite the pandemic, the implementation of Kubernetes and container adoption will remain high priorities for businesses. In addition to Kubernetes, 95 percent of new microservices are predicted to be deployed in the containers by 2021. Cross-cloud Kubernetes will also become more common as a management tool for cross-cloud scenarios due to players like Google's Anthos and VMware's Tanzu Kubernetes Grid.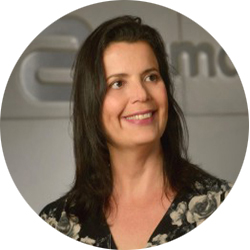 Amalia Avramov
Group President, Amdocs
The move toward experience service providers
In 2021, the ongoing pandemic will continue to fuel requests for real-time digital experiences, creating substantial operational challenges for service providers. These requests will not just be made from people-to-machine, but from machine-to-machine. To meet this demand, operators will need to evolve from digital service providers (DSPs) to experience service providers (ESPs).

ESPs won't merely provide a digital business solution or service, but rather 360-degree execution of a specific experience. This will be done by pulling together the micro-experiences and technologies necessary to create seamless, smart outcomes in real time, while coupling the right vendors, insights, and connectivity to bring the experience to life. For example, a school superintendent looking to devise an emergency remote education solution could task an ESP to create one in real time by automatically selecting the right learning platform and ensuring all correct broadband requirements are in place.

Cloud and automation will be critical to keep pace with technology's rapid evolution, quickly launch new offerings, and move toward this ESP vision. It will also be essential to support complex business operations that come with this territory, as well as the latest digital experiences consumers expect due to COVID-19's impact.
COVID-19's lasting effect on the female workforce
While remote work may have reduced the gender gap in some ways, like the ability for women to do more in a day without commuting, the crisis continues to take a disproportionate toll on female employees. According to McKinsey, women's jobs have become 1.8 times more vulnerable than men's due to the weight of unpaid care, as many women are leaving their jobs altogether to balance at-home responsibilities. And this comes at a time where women already comprise a disproportionally small percentage of the industry's workforce.

Next year will be critical for the evolution in workforce behavior and the tech industry must lead by example. In 2021, companies should take a closer look at how women's lifestyles have changed due to these unprecedented times and act accordingly.

As managers, we need to actively call on our own insights, empathy and personal experiences to show others that they can succeed during these challenging times. Now that we are in a largely online environment that has significantly reduced hierarchy in many organizations (we all exist in the same size Zoom square), we must embrace this new ecosystem and ensure its impact is here to stay. Additionally, we need to ensure those who were forced to leave their roles receive the training and support they need when they can confidently and comfortably return to the workforce.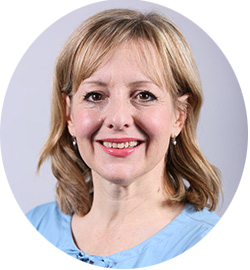 Angela Logothetis
CTO of Amdocs Open Network
Wireless broadband providers bring competition, complexities and opportunities
When it comes to connectivity, several new technologies will emerge in 2021. For example, SpaceX and Amazon investing in low-orbit satellite broadband, 5G providing high-speed broadband outdoors, SASE offering secure connectivity when working from home, and small cells using shared spectrum. Yet with more options will also come more complexities. Think about how difficult it can be to move from a cellular network to a Wi-Fi network and multiply the effect exponentially.

In 2021, we'll start to see a desegregated connectivity market. Consumers will want to seamlessly access the internet by selecting the best option based on where they are and what they are trying to do. And despite the competition from new wireless broadband players, it will give traditional players new opportunities to act as aggregator for these different connections. Managing a seamless end-to-end customer experience that ensures consumers have connectivity, either when coming to or leaving a service provider's network, will be a critical piece of the puzzle.
The remote work dilemma: bring-your-own broadband vs. enterprise networks
In 2020, Amdocs found that 30 percent of consumers experienced remote work for the first time during the pandemic. Further, 24% reported that they are now more willing to purchase devices that improve Wi-Fi connectivity, and generally want more intelligent approaches to home networks, including those that prioritize traffic and better manage devices. As more businesses implement hybrid work environments, discussions around reliable, safe home connectivity will be top of mind for many throughout 2021.

Beyond hardware, we'll see a broader debate around employees bringing their broadband to the in-home experience versus the expectation for enterprises to provide broadband connectivity as a managed service. At the same time, we'll see a further shift from investing in office-to-office connectivity to those that incorporate the work from home reality. As a result, we'll see service providers being called into action in new domains, such as providing enterprise packages that include responsibility for bandwidth, security and latency management. At the same time, it will also drive them to make significant investments in enterprise networks, as COVID-19 continues to rapidly accelerate the testing and early adoption of 5G and Wi-Fi 6.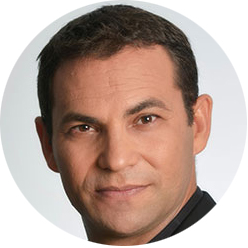 Ilan Sade
Division President, Amdocs Open Network
An increased focus on automation and closed-loop assurance
In today's dynamic and uncertain eanvironment, service providers can't continue managing service and network operations as they have in the past. To keep pace with evolving expectations and network demands, automation strategies will be one of the most critical enablers in 2021. The 5G standalone architecture will drive a more distributed, multi-vendor, open and cloud-based network, where automation enabled by advanced 5G network management systems will be mandatory to meet required performance levels. Furthermore, proactive and closed-loop assurance, with automated actions guided by AI and machine learning, will gain steam. Expect these to be a serious focus area come next year.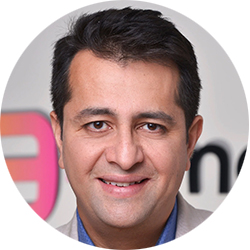 Raman Abrol
General Manager and Chief Commercial Officer, Amdocs Media
The future of tentpole entertainment, theaters and bundles
COVID-19 accelerated the debate around theatrical runs, premium VOD and a streaming-centric future. For instance, Disney's Premier Access of Mulan, along with WarnerMedia and AT&T's approach with Wonder Woman, are redefining release windows. As consumers remain cautious about returning to theaters, expect several options to be explored in 2021, like condensing traditional release windows, partnerships between theaters and studios to share VOD revenue, and experimentation by theaters in new areas like e-gaming, e-sports, luxury experiences and corporate seminars. We'll see revised premium recurring bundles that incorporate several of these unique experiences in the home, providing new revenue opportunities for content platforms and service providers.