Layout canvas
"Two great organizations are coming together not by accident, but by design. I know that this might sound a little bit over the top, but I think what drove the organizations coming together was trying to do the right thing for the industry."
March 9, 2023
How to partner for success in this new era?
In the first episode of The Great Indoors, Season 6, host Matt Roberts of Amdocs sits down with two guests at Mobile World Congress (MWC) 2023 in Barcelona, Spain. He's joined by Francesco Venturini, Corporate VP of Communications Media Industry at Microsoft, and Dror Kalush, President of Amdocs International.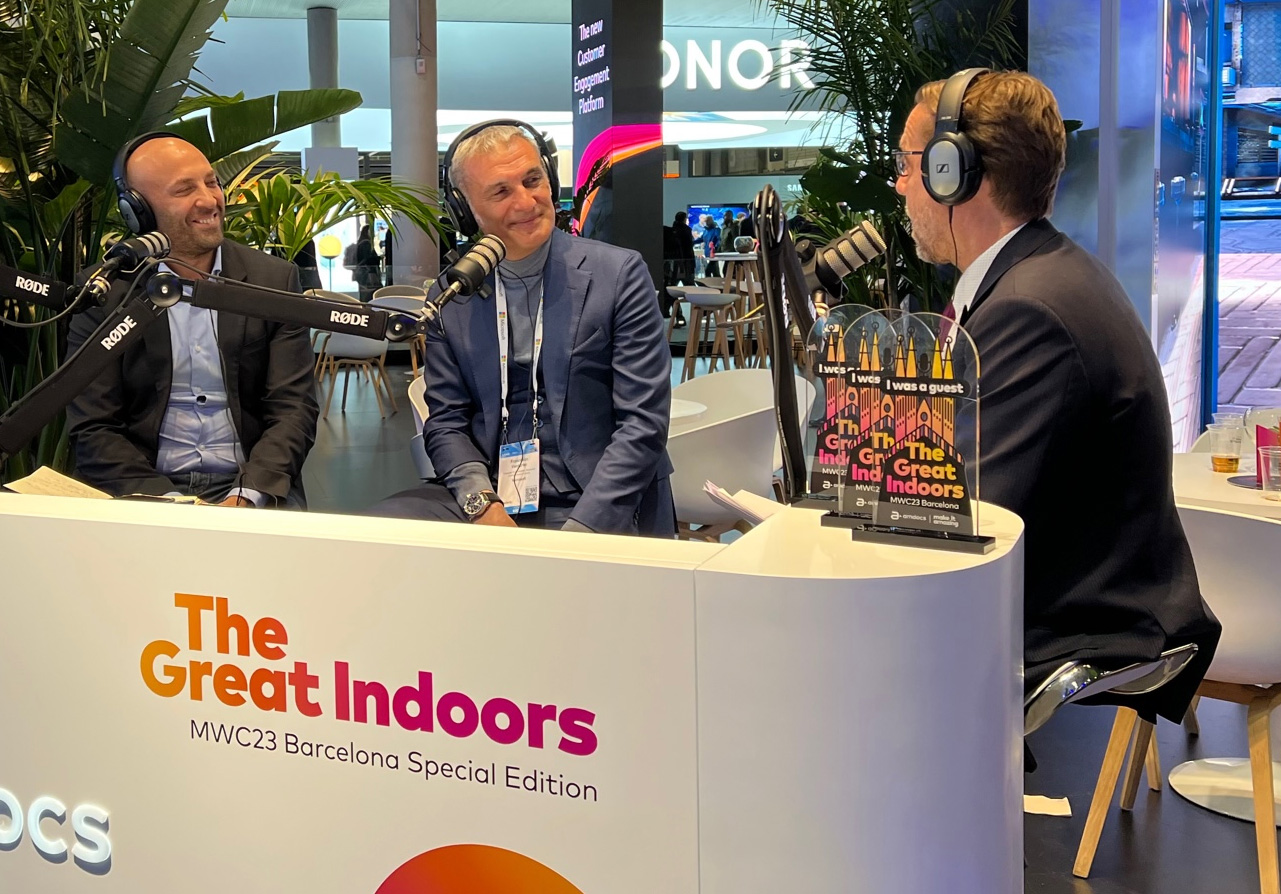 Left to right: Dror Kalush of Amdocs, Francesco Venturini of Microsoft and Matt Roberts, Amdocs
They kick off the episode by discussing the recent news of Microsoft and Amdocs expanding their partnership to reimagine the telco experience and introduce an intelligent customer engagement platform.
"We knew that there is a need today on the B2B segment that is underserved. We live in an ecosystem era. We knew that we wanted a loved brand. We knew that that we wanted a very innovative, a best-in-class market company and we don't want to have overlap between the solutions. The analysis came very clearly that we should partner with Microsoft."
Francesco and Dror share their perspectives on why this expanded collaboration will be beneficial for both the companies and customers, and what it will mean for various AI use cases. Finally, both guests share their hopes for the next 12 months for the collaboration and for the telco industry more broadly.
Speakers:
Francesco Venturini, Corporate VP - Communications Media Industry, Microsoft
Dror Kalush, President of Amdocs International, Amdocs