Layout canvas
The number one challenge facing CSPs planning to deliver slice-based services is the lack of a single inventory offering visualization of service and network resources, with separation of the physical, logical, cloud and virtual components.
Why is inventory management an operational barrier for 5G SA?
Advanced, automated 5G SA operations such as network slicing, require instant access to end-to-end, accurate network resource and service data spanning the network edge, transport and core.

This data is held in the network inventory system, making it absolutely essential for automation. However, the typical inventory 'ecosystem' of most service providers is composed of multiple, siloed legacy inventory systems, so network resource and service data is spread across multiple, siloed databases, making it impossible for the OSS to retrieve and write data fast enough to support zero-touch operations.
Many service providers have a siloed network data infrastructure composed of multiple, legacy inventory systems, making it impossible for the OSS to support zero-touch operations.
5 for 5: 5 steps to achieve a 5G-ready inventory system
48% of service providers surveyed in the IDC survey indicated that they are struggling with the best way to upgrade their current OSS to meet the operational needs of 5G SA. A tailored combination of inventory modernization and federation offers service providers the fastest path to breaking down inventory data silos and modernizing the network data infrastructure. The following are five steps for achieving this objective:
Evaluate the existing inventory ecosystem
Modernize
Federate
Connect northbound systems to the unified data layer
Retire and consolidate legacy data sources
Modernization refers to the introduction of an advanced, real-time inventory system. Management of 5G SA requires tracking of dynamic network components that can exist as VNFs or CNFs. This necessitates a highly dynamic inventory that can provide multilayer network coverage of the service overlay and the logical and physical network underlays, including tracking of the instantiation of new network components.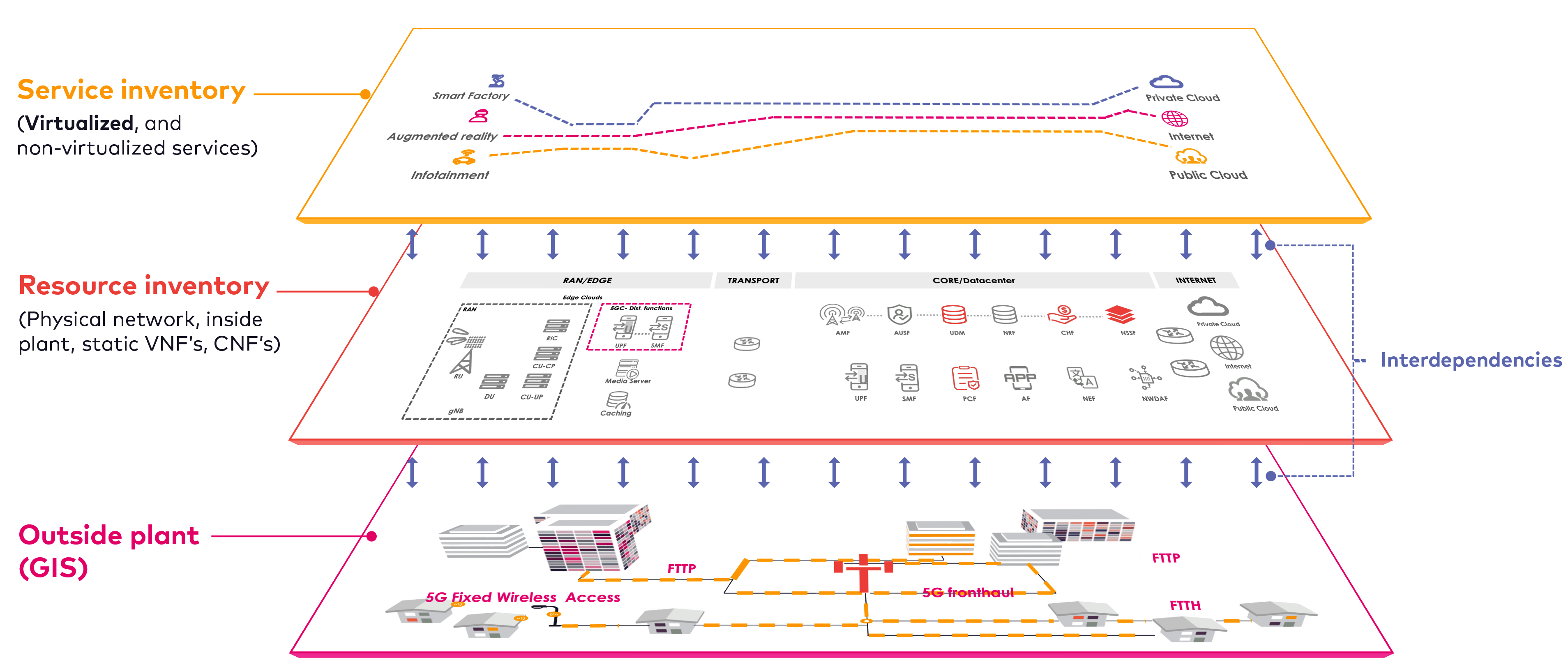 Another critical advantage of an advanced inventory system is accelerated onboarding of new network functions and network element types, which can be performed in minutes rather than the days or months that were typically required to add new metadata to legacy inventory systems.
Federation refers to the process of weaving existing data sources into a unified data layer. Achieving this requires multiple types of federation, including periodic, asynchronous data transfer, on-demand data transfer, and real-time data enrichment from multiple sources. The next step is to connect the inventory data sources. To facilitate and accelerate this process, the federation layer must support standard interfaces, in particular TM Forum Open APIs such as 638 for service management and 639 for resource management.
With the modernized data infrastructure in place, data from legacy inventory systems can be migrated to newer systems, and legacy systems retired to slash OPEX.
End-result: a modernized inventory system
With a federation layer in place and an inventory system for dynamic networks deployed, automated systems and operations personnel will have a full view of all network domains and layers, from the service overlay to the resource underlay and outside plant.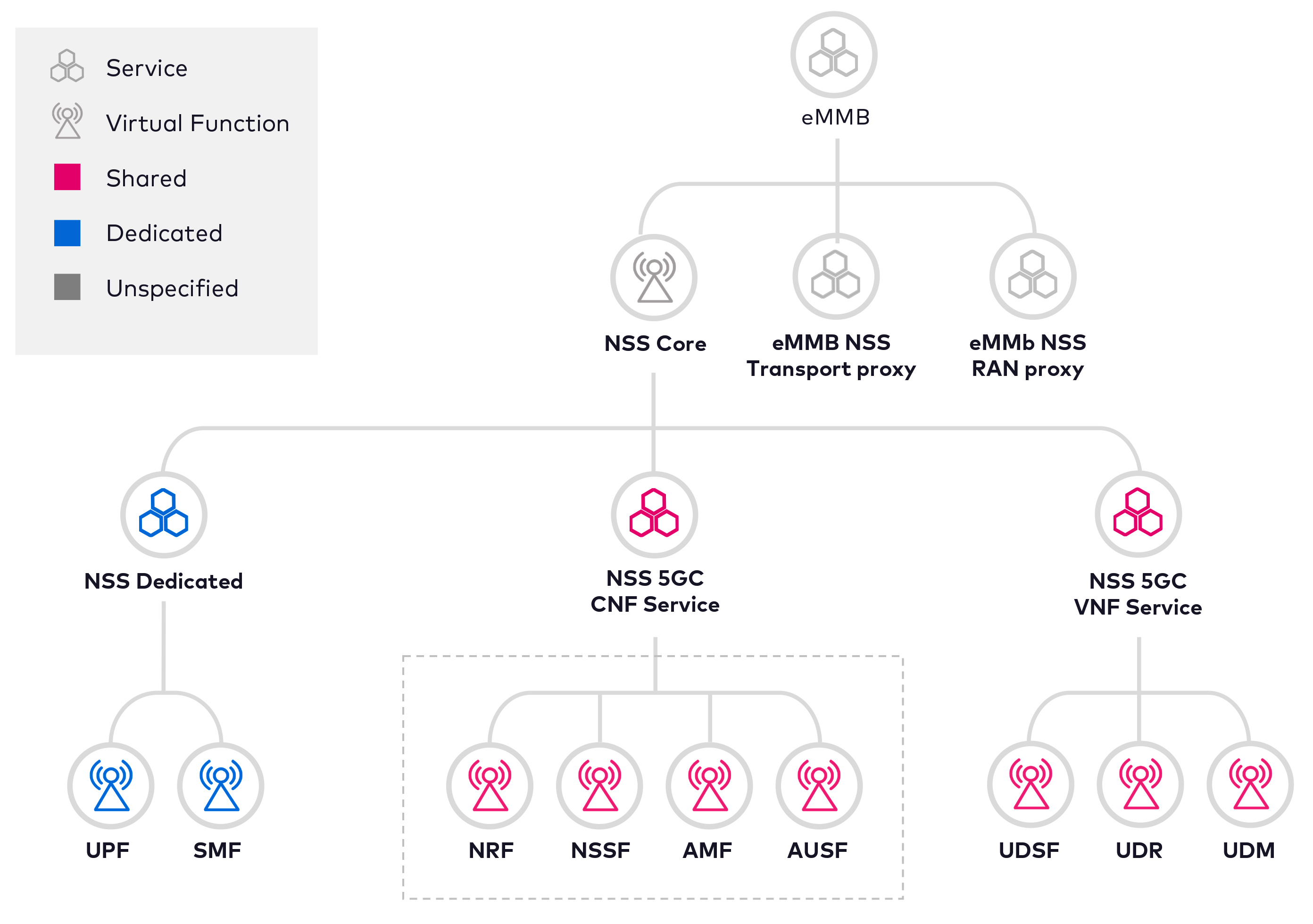 This comprehensive, multilayered network view will accelerate all facets of 5G operations, from network deployment to zero-touch service orchestration and assurance.
Related insights
Related products