Amdocs Quality Engineering Services
Where business results matter
---
In today's digital economy, you need to be efficient, agile and greatly innovative in order to indulge your customers with new services, in no time. Traditional reactive quality assurance processes are simply no longer enough.

Amdocs Quality Engineering is a future-ready end-to-end quality assurance service solution that integrates quality at every step of the development process.  That means that you stay ahead of the digital transformation curve while improving quality of service.

Backed by Amdocs Quality Engineering experts and powered by our unique 36ONE platform, we leverage award-winning advanced tools and technologies such as automation, artificial intelligence and machine learning to assure an exceptional user experience, while ensuring your enterprise and next generation supporting applications are a true business enabler regardless of vendor.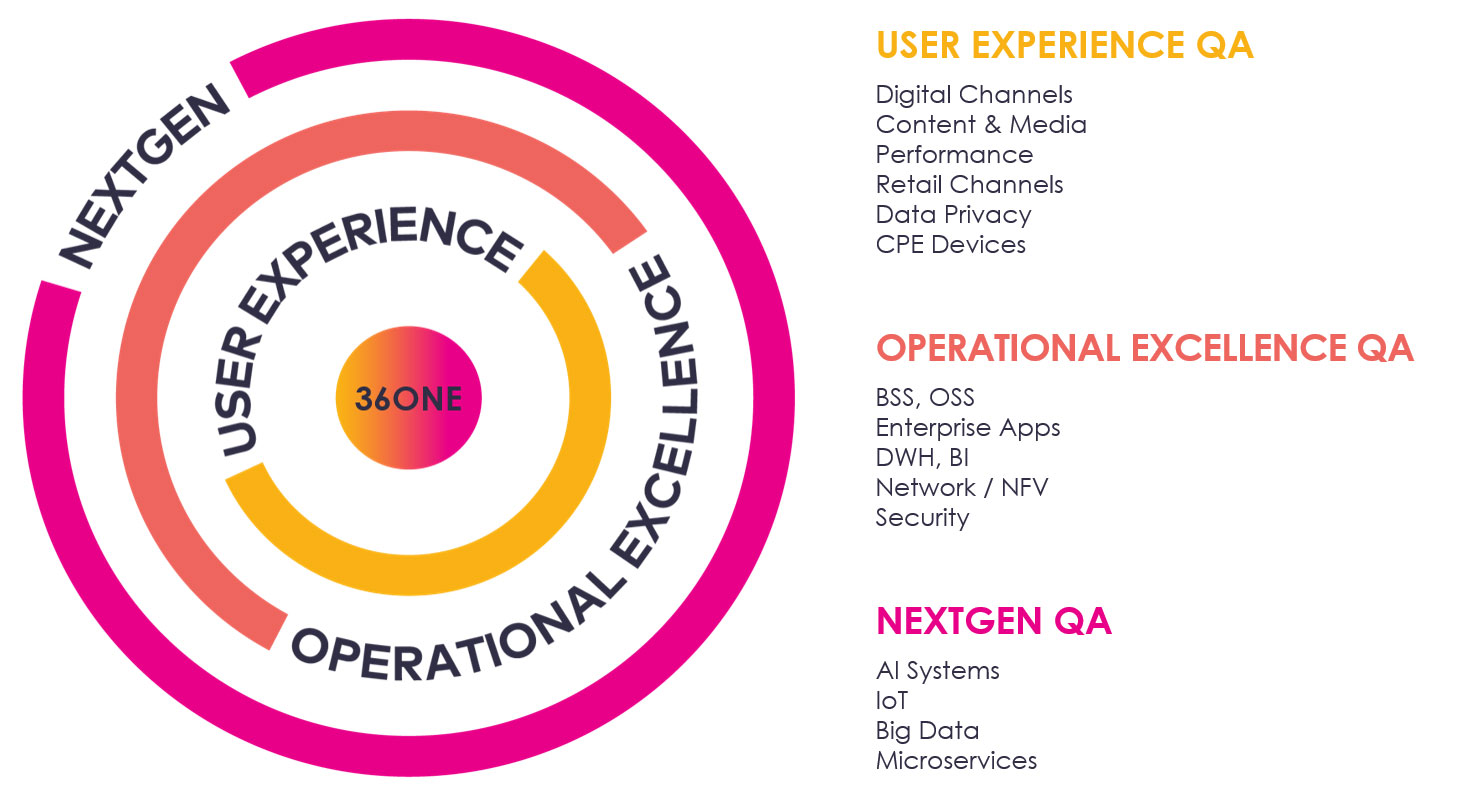 Click for expanded view...
---
Amdocs Quality Engineering Services
36ONE - Our Quality Engineering powerhouse. Your success.
Our services are powered by 36ONE, an AI-based platform, which includes a multitude of automation and smart analytics tools to support our continuous QA processes, while leveraging our unmatched industry expertise and partner network. 36ONE allows us to craft the right solution to meet your business goals and to execute it with the highest quality and speed.
Watch how 36ONE enabled Amdocs to help Vodafone Ziggo achieve a "better, cheaper, faster" approach and experience success.
---
Amdocs Quality Engineering advantages
Enhance user experience

Seamless user experience across every digital customer touch point

Enable next generation innovation

Efficiently Implement cutting edge technologies such as AI systems, IoT and microservices architecture

Assure operational excellence

Ensure quality and performance across all IT applications and networks, including NFV implementations
---
---