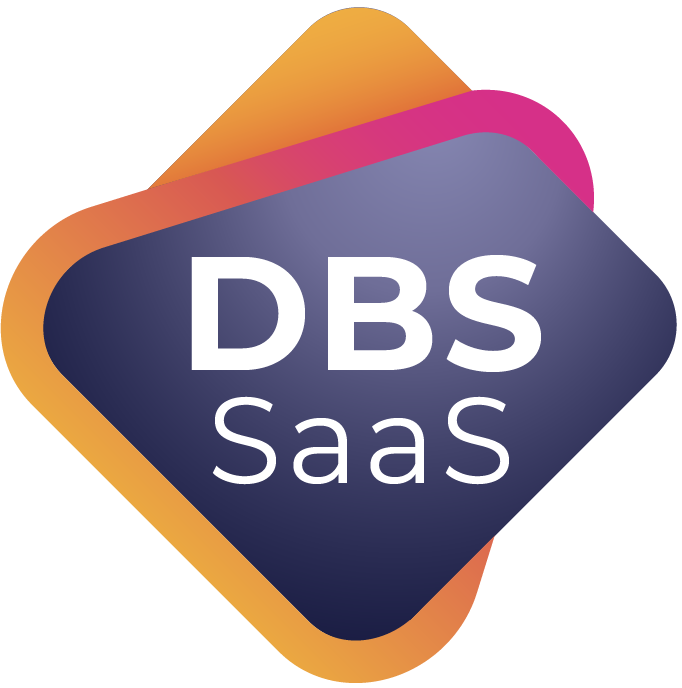 Digital Brands SaaS Suite: Product
Digital Brands SaaS Suite: Product
Pre-built customer journeys for all the needs of operating successful digital brands, provided as a service.
Digital Brands SaaS Suite: Product
Layout canvas
A fully pre-integrated BSS stack as a service
Amdocs Digital Brands is a one-stop-shop care, commerce, ordering and monetization solution specifically built for digital brands. With a retail-like mobile experience, rapid time to market, high business flexibility, extreme scalability and a subscription-based business model. Discover our fully pre-integrated BSS stack as a service, enriched with a comprehensive library of pre-built customer journeys and business processes that enable creating, capturing and monetizing any customer moment.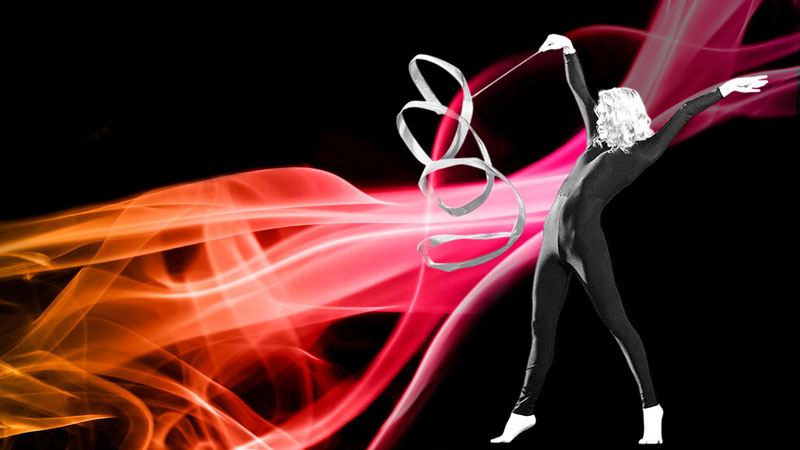 Care, commerce, ordering and revenue management suite
Key Components
Mobile app, web care, assisted care (omni-channel)
Ordering, commerce and fulfillment (with an integrated business catalog)
Pay-in-advance subscription monetization
Broadband (optional add-on)
5G OCS+PCRF (optional add-on)
Loyalty & campaigns (optional add-on)
Total experience is more than a mobile app
The suite is designed to provide a digital, self-service experience not only to the end users (subscribers) but also to the other stakeholders who participate in ensuring a superb digital customer experience: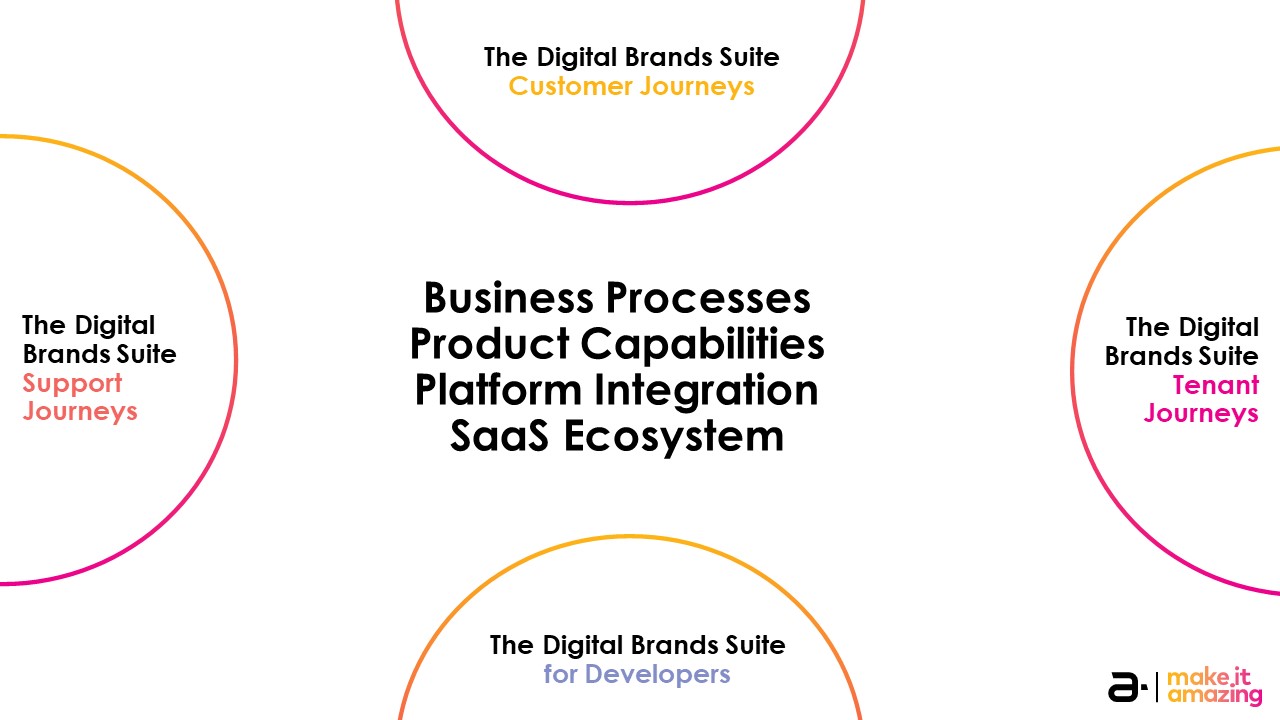 Pervasive digital experience
Why choose the Amdocs Digital Brands Suite
When you need to launch, or scale up, a nimble digital business that focuses on simplification, speed and efficiency, and need IT support for:
Care (self, assisted/back office)
Commerce, driven by a business catalog
Ordering
Monetization
5G – current or future
As a SaaS offering, the cloud-native and highly elastic Digital Brands Suite is fully managed by Amdocs on AWS cloud with clear operational SLAs. Customers only pay the subscription fee and do not need to worry about IT operations, licenses, infrastructure, backups, etc.
Supported customer journeys
The Digital Brands Suite includes detailed documentation covering all the supported customer journeys, business processes, APIs, etc. Business processes follow the TM Forum eTOM and APIs adhere to the TM Forum Open APIs collaborative project (and are in the process of formal Open APIs certification).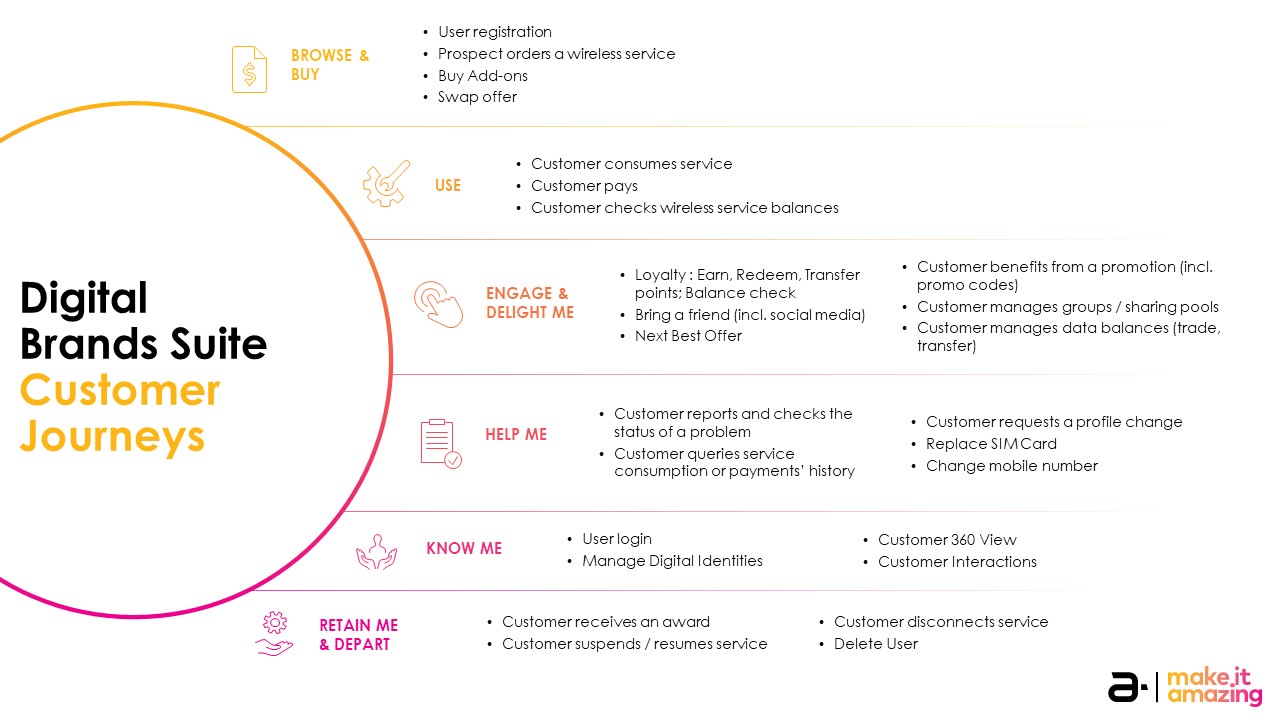 Supported customer journeys
We even provide our customers with an interactive visual tool to explore, learn and implement the various customer journeys and business processes: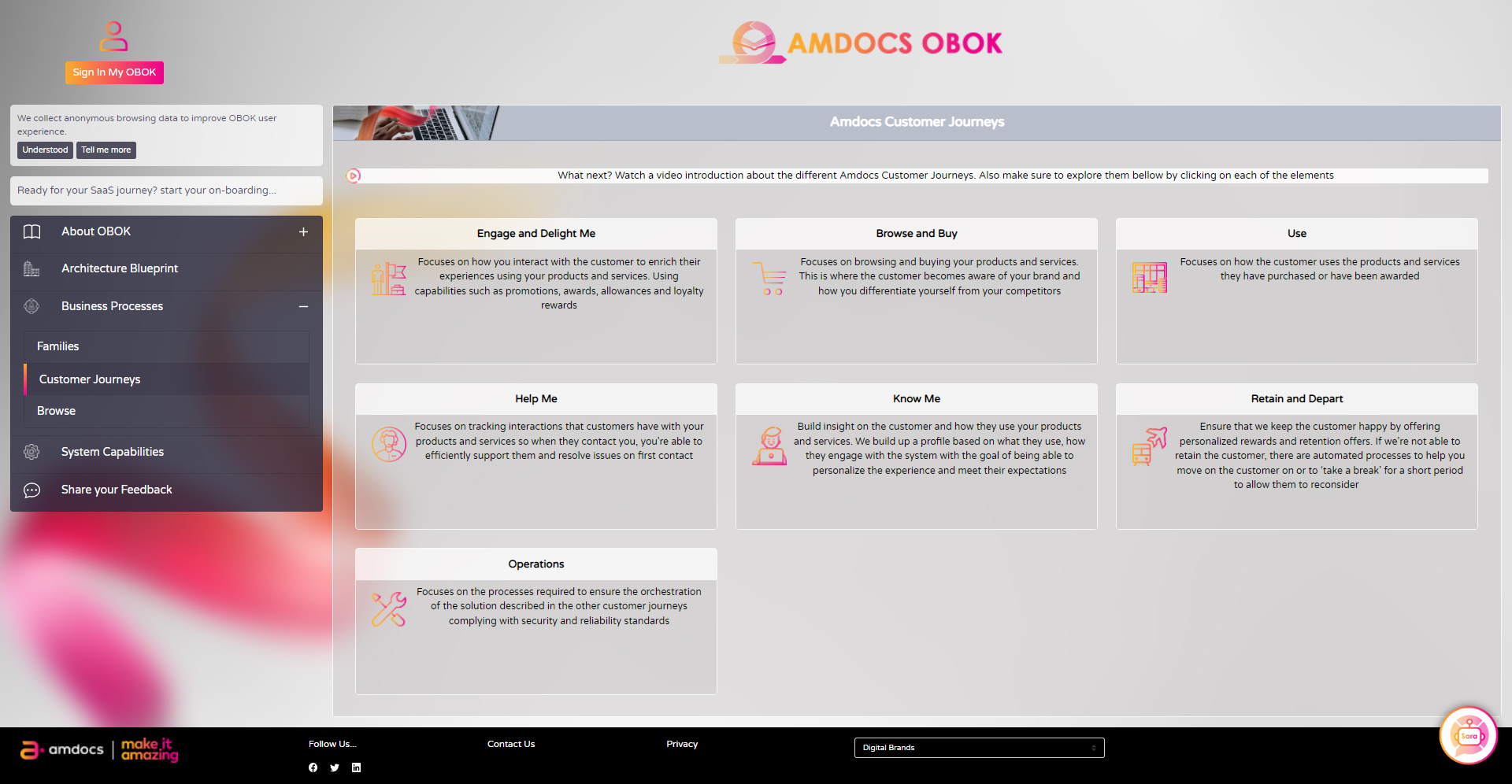 Amdocs Book of Knowledge where customers can access the full customer journeys and business processes documentation
Supporting 5G today and tomorrow
As an optional subscription add-on the Digital Brands Suite provides Amdocs Charging and Policy, the world's leading OCS and policy for supporting any 5G use case. This is a cloud-based solution that was proven to provide extremely high bandwidth and low latencies over AWS cloud – enabling 12 Billion complex charging transactions per day on the cloud. The OCS and policy are integrally integrated into the Digital Brands Suite for a seamless experience.
Cloud-native architecture
Amdocs digital brands is based on a modern architecture that leverages AWS native cloud services to maximize performance, scalability and efficiency. This is achieved through a services oriented architecture that is arranged by business domains, where each service is developed using the best serverless functions suitable for the performance of that specific service. This way, business functions are optimized without compromise due to external limitations such as available servers, enterprise licenses etc.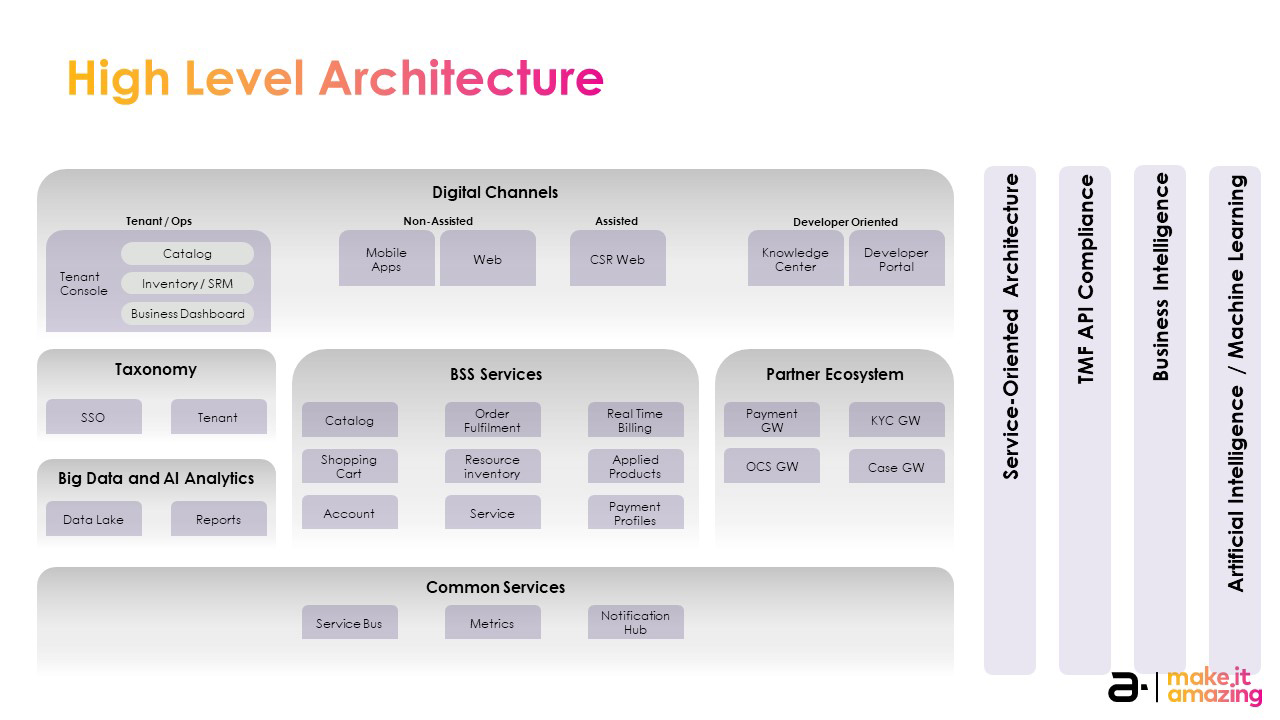 Amdocs Digital Brands Suite HL architecture
Other benefits of heavy reliance on serverless functions are: extreme scalability, top security as each service is built securely from the ground up without relying on independent security layers, flexiblity and automation as code is constantly deployed platform-wide without having to wait for pre-set release cadence and much improved sustainability – lower carbon footprint.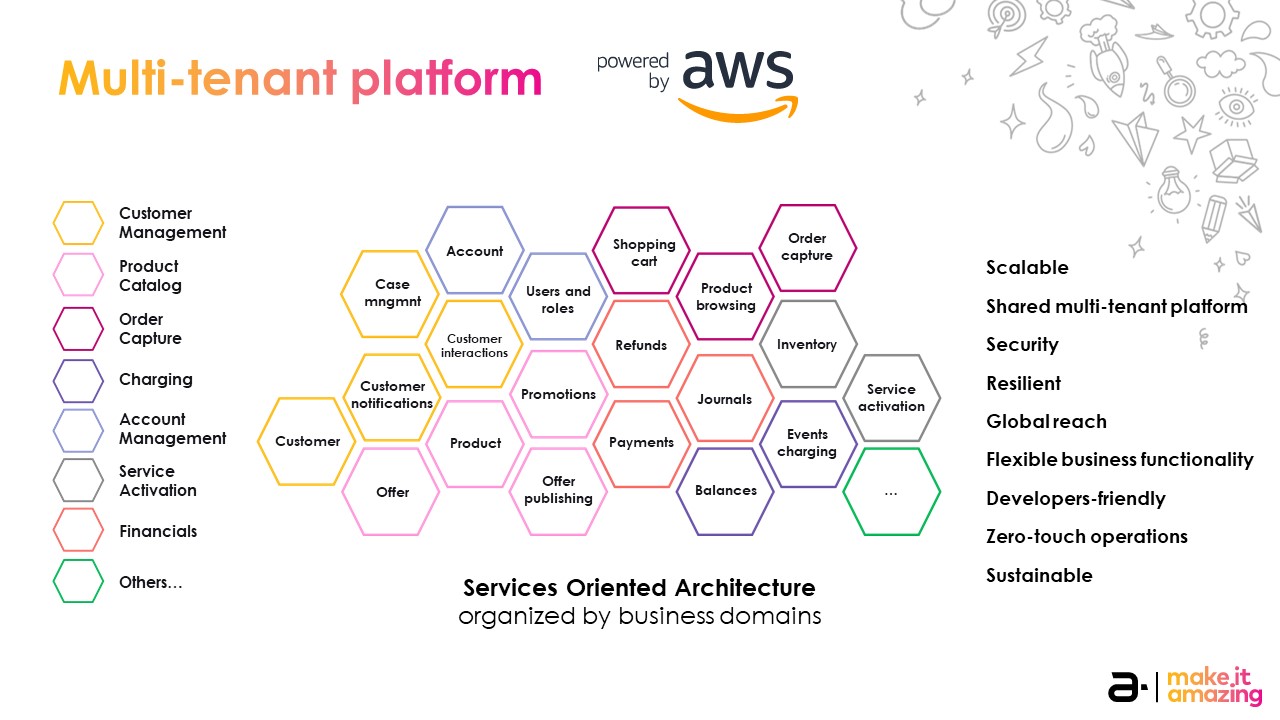 Services oriented architecture organized by business domains
Busines-led architecture
Services communicate through standard APIS, conforming to TM Forum's open APIs initiative – and we expose all APIs to our customers who have a choice to extend any functionality and further monetize the Amdocs Digital Brands Suite and the data is processes.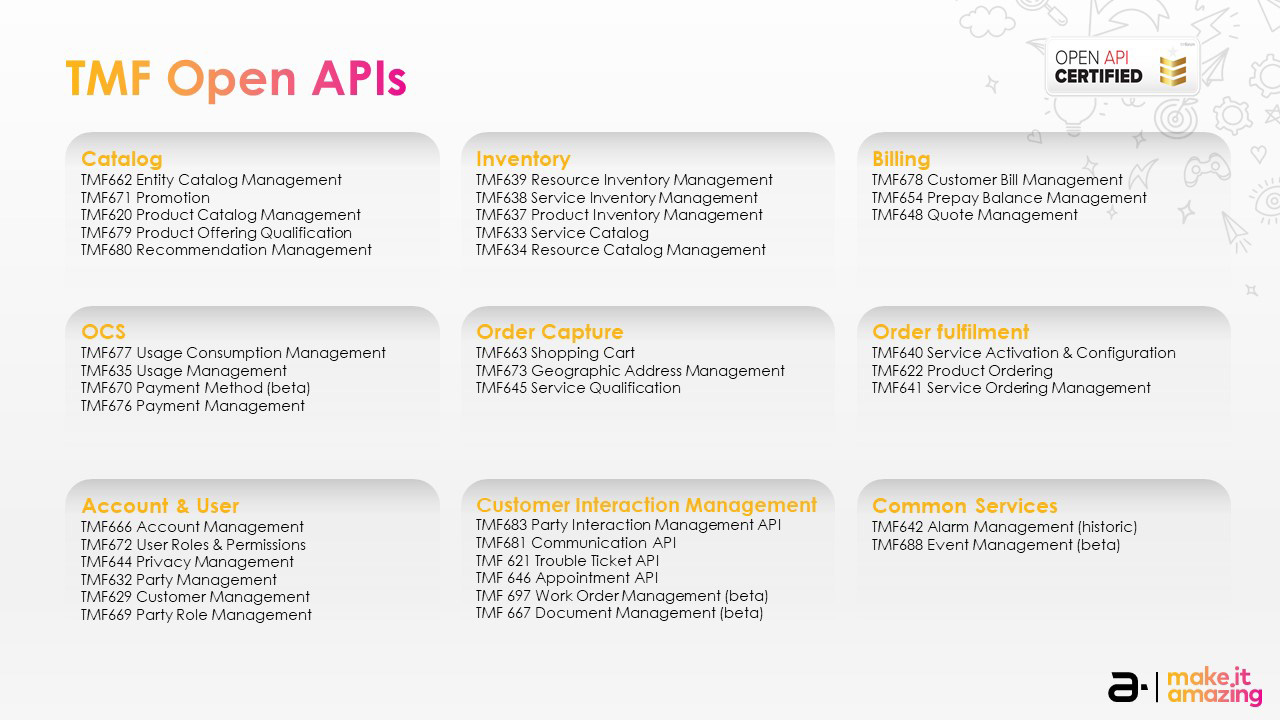 Supported TM Forum open APIs